Published 06-30-23
Submitted by Lenovo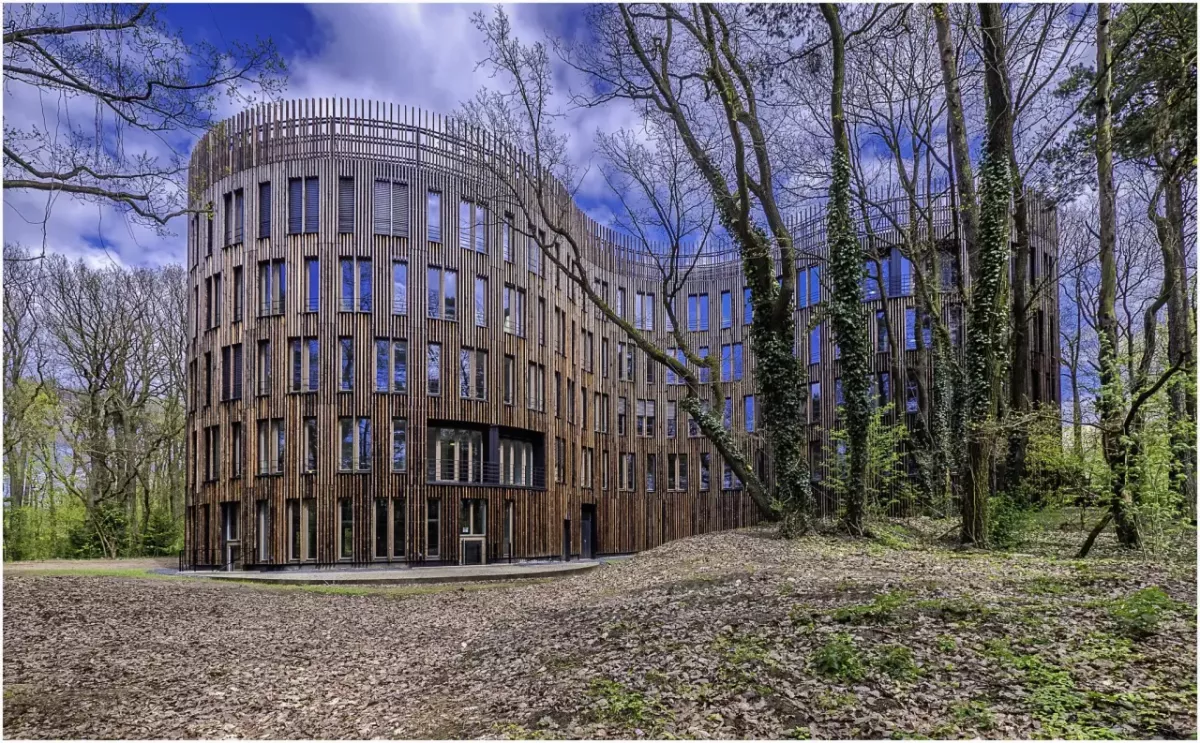 STUTTGART, Germany, June 30, 2023 /CSRwire/ - Lenovo is installing a powerful high-performance computer (HPC) at the Potsdam Institute for Climate Impact Research (PIK), a world-leading research institution in its field. This is expected to be operational by the end of August as HPC partner pro-com ensures seamless integration. The new system is intended to support researchers in their work to gain a deeper understanding of the effects of climate change, in order to subsequently develop strategies for the sustainable existence of mankind and nature. Particular focus will be placed on increasing efficiency and performance over the previous system. HPC systems with Lenovo's Neptune Liquid Cooling technology will be used for this purpose.
Research and sustainability efforts
The new supercomputer offers higher performance, enabling PIK researchers to perform faster and more comprehensive calculations.
An important project of the research institute is the economic shock model Acclimate. This is used to analyze disruptions in over 1.8 million supply relationships affecting more than 7000 economic sectors worldwide. To do this, global supply lines must be recalculated daily to understand the impact of extreme weather events on these relationships. The new HPC system ensures that uncertainties can be estimated more precisely, and predictions improved.
Another area of application for the supercomputer is risk forecasting. For a statistically robust risk assessment, as many extreme events as possible must be considered. The high-performance computer is used to simulate flood events, for example, for possibly affected regions via a combination of climate and hydrological models. With the capacities now available, significantly more experiments can be conducted and thus risks can be predicted more accurately.
In addition, PIK will be able to use the full range of machine learning (ML) methods to solve fundamental problems in climate research. This will allow PIK to continue to be a world leader in contributing to core topics such as climate networks, hybrid or ML-based Earth system modeling, bias correction and downscaling, and predictions of extreme events and abrupt transitions such as monsoon onsets and their associated socio-economic impacts.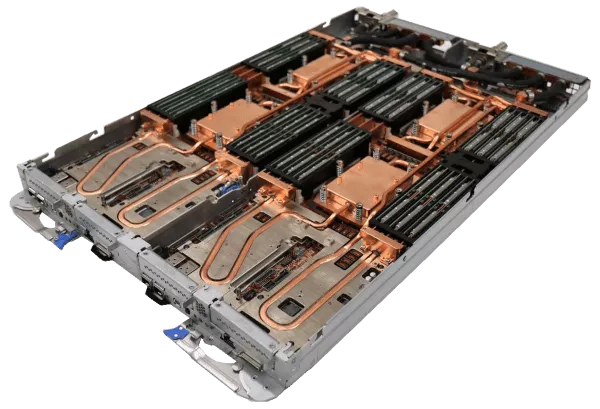 Technology and integration
In order to meet the technical requirements and to continue to support the researchers at PIK in the best possible way, the new HPC system at PIK will use the latest version of Lenovo's ThinkSystem SD665 V3 servers with integrated AMD EPYC 9004 processor. The combination of 128 cores with a high base clock of 3.1 GHz as well as a bandwidth of 24 memory channels with built-in DDR5 memory were decisive for the decision for this server. The overall system thus has a total number of over 30,000 cores, 240 nodes and 185 TB of RAM. The GPU used will be NVIDIA's Hopper H100 in SXM form factor, which is specifically designed for HPC and AI applications. In addition, for the AI requirements of the researchers at PIK, the GPU partitions are important as part of the overall solution.
One of the challenges of the project lies in the gradual replacement of the existing system without affecting user operations. For this purpose, the HPC partner pro-com has developed an integration strategy that both minimizes the impact on user operations and enables a rapid system integration including the complex data migration of the existing 5 petabytes of research data.
As part of the previous cooperation with Lenovo, PIK had already integrated the Neptune direct hot water cooling system in such a way that in winter the heating of the PIK building A56 on the Potsdamer Telegrafenberg was provided almost entirely by the HPC system. Now a new technology is used, which was designed individually for the PIK based on the Coolmanager from the German company Waning together with Lenovo and pro-com. This works with increased temperatures and heat extraction, which enables more flexible subsequent use and also offers the possibility of heating other buildings on the science campus in winter using waste heat. The Coolmanager has two redundant heat exchangers as well as full integration into the building control system. Despite the increased performance, the space consumption in the data center remains the same.
"The Potsdam Institute for Climate Impact Research has been setting the standard in sustainability for many years, both through research and technology. Lenovo is pleased to continue to actively support PIK in its efforts," commented Scott Tease, Vice President, General Manager HPC and AI Global at Lenovo. "The increased demand for data analytics, as well as machine learning and AI applications, is a direct result of the relevance of the climate change issue. The new system with integrated Neptune hot water cooling provides the necessary performance while maintaining outstanding energy efficiency."
"We thank Lenovo for being one of the (world's) first customers to deploy 4th generation AMD EPYC processors on Lenovo ThinkSystem servers for productive operation. As an institution dedicated to researching the impact of climate change on natural and social systems with the goal of global sustainability, it was critical for us to be able to deploy the most energy efficient computer systems currently available on the market," said Karsten Kramer, Head of IT Services at PIK. "Working with Lenovo and HPC partner pro-com DATENSYSTEME GmbH to use Lenovo Neptune liquid cooling in combination with AMD EPYC processors offers us a massive increase in computing power over the previous system without exceeding the budget available to the institute for its sustainable power supply from renewable sources."
The inauguration ceremony for the new high-performance computer at the Potsdam Institute for Climate Impact Research is scheduled for early next year.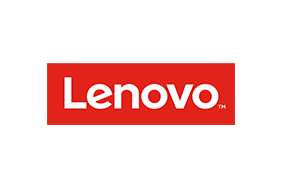 Lenovo
Lenovo
About Lenovo 
Lenovo (HKSE: 992) (ADR: LNVGY) is a US$70 billion revenue global technology powerhouse, ranked #171 in the Fortune Global 500, employing 75,000 people around the world, and serving millions of customers every day in 180 markets. Focused on a bold vision to deliver smarter technology for all, Lenovo has built on its success as the world's leading PC player by expanding into new growth areas of infrastructure, mobile, solutions and services. This transformation together with Lenovo's world-changing innovation is building a more inclusive, trustworthy, and sustainable digital society for everyone, everywhere. To find out more visit https://www.lenovo.com, and read about the latest news via our StoryHub.
More from Lenovo