Published 06-29-23
Submitted by Whirlpool Corporation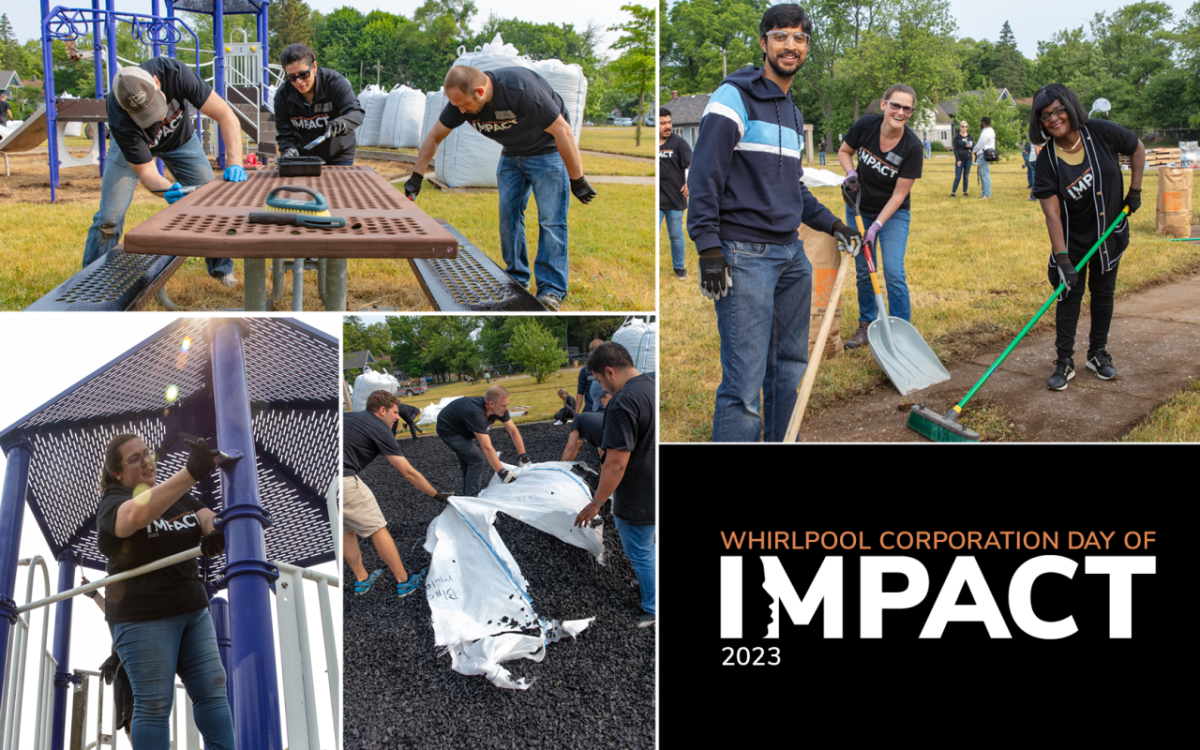 Today, Whirlpool Corporation is hosting a "Day of Impact" employee volunteer day of service to make improvements to Broadway Park in Benton Harbor. The selection of Broadway Park and revitalization planning was done with the City of Benton Harbor and other local organizations.
The event is a continuation of the revitalization of city parks that started at Union Park in 2021 in support of Benton Harbor's master plan for city improvements. The initiative began as part of Whirlpool Corporation's commemoration of Juneteenth and its Racial Equality Pledge commitment to support positive and lasting impact in Benton Harbor.
"We're pleased to be able to work hand-in-hand with Benton Harbor leaders to support the city's master plan and collaborate with local organizations on this important initiative," said Marc Bitzer, chairman and CEO, Whirlpool Corp. "It's great to see many of our employees give their time today, especially for the positive benefits this park will provide for the youth and the residents in our local community."
This year, Whirlpool Corp. is also collaborating with the local community organization Neighbors Organizing Against Racism (NOAR) in volunteering to revitalize Broadway Park. NOAR started the initiative to rename Broadway Park after June Woods, a former slave who moved to Benton Harbor around 1870 and became a respected community leader and entrepreneur. As a tree farmer who owned his own business, he planted many of the city's trees. Last year, Benton Harbor's City Commission approved the renaming of Broadway Park to June Woods Memorial Park, and the park will be rededicated with its new name this year.
"Our organization saw an opportunity to share the story of June Woods more broadly and couldn't think of a better way to honor his contributions to our community, tell his story and celebrate his legacy by dedicating a park to him," said Trenton Bowens, President, Neighbors Against Racism. "Our organization welcomed the opportunity to collaborate with Whirlpool and to share input in creating the vision, planning and working together to revitalize this park before we rededicate it as the June Woods Memorial Park in August."
Some highlights of the work being done in Broadway Park include:
June Woods memorial monument installed
New 40×50 turf field
Repaired playground equipment with rubber mulch in playground area
Newly added and expanded sidewalks
"City Parks and green spaces are crucial to the health, wellness and feeling of community for our city residents, especially our youth, and are an important step in continuing to beautify Benton Harbor," said Ellis Mitchell, city manager, Benton Harbor.
More than 120 Whirlpool and NOAR volunteers participated in this day of service and work on Broadway park is expected to be completed this summer.
View original content here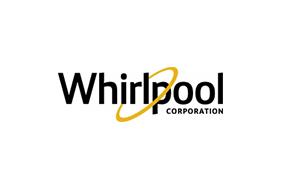 Whirlpool Corporation
Whirlpool Corporation
About Whirlpool Corporation: 
Whirlpool Corporation (NYSE: WHR) is committed to being the best global kitchen and laundry company, in constant pursuit of improving life at home. In an increasingly digital world, the company is driving purposeful innovation to meet the evolving needs of consumers through its iconic brand portfolio, including Whirlpool, KitchenAid, Maytag, Consul, Brastemp, Amana, Bauknecht, JennAir, Indesit and Yummly. In 2021, the company reported approximately $22 billion in annual sales, 69,000 employees and 54 manufacturing and technology research centers. Additional information about the company can be found at WhirlpoolCorp.com.
More from Whirlpool Corporation