Published 06-29-23
Submitted by KeyBank
The KeyBank Foundation is investing $250,000 in GreenForce Training to support workforce development efforts in East Buffalo. This donation from the KeyBank Foundation represents the first private investment in GreenForce Training, a job opportunity agency that will help recruit and train workers for Viridi, a start-up manufacturer that designs and builds fail-safe battery systems that will redefine energy storage, and power the transition to renewable energy. GreenForce Training is contributing to the economic health and resilience of the communities where it operates by helping people attain, navigate and sustain successful careers.
Funds from the KeyBank Foundation will help collaborative efforts by GreenForce Training and Viridi to train and hire 100 people for entry level positions, helping individuals establish a path to economic independence and spur additional neighborhood investment. Viridi expects to employ approximately 500 people on their 42-acre campus by 2024.
"The KeyBank Foundation understands the importance of investing in people and communities, and we are so thankful that they see and support the significant impact GreenForce Training and Viridi can make in East Buffalo," said GreenForce Training Executive Director Jeffrey M. Conrad. "Education and employment are transformational for an individual, their family and the community, and GreenForce Training is committed to impacting each through our work. We are developing the workforce of the future right here in East Buffalo and it's very exciting."
"Greenforce Training and Viridi are bringing hope and opportunity to East Buffalo by providing the community with jobs and the potential to grow in the emerging, developing field of green energy," said Michael McMahon, KeyBank Buffalo Market President. "We are proud to invest in and support the work they are doing that is helping revitalize the area and encouraging others to come to this neighborhood and grow."
GreenForce Training and Viridi's headquarters are located on East Delavan Avenue in the 14215 zip-code. According to the US Census Bureau in 2020, 29.5% of residents in 14215 lived under the poverty line, which is more than double the New York State and Buffalo-Cheektowaga rate. The median household income in this area is $37,436 and the per capita income is just $21,571. Viridi is working to bring jobs and opportunities back to this community. GreenForce Training is focused on providing a pathway for residents to access those jobs. To date, GreenForce Training has received over 550 job applications and over 82% of those applicants reside from the four zip codes surrounding Viridi's plant. Viridi's 180-day retention rate among those recruited and trained through GreenForce Training is 95% and the production workforce is 88% people of color, which is 8 times higher than national averages.
Since 2017, KeyBank has made more than $1.2 billion in community investments in Buffalo and Western New York, supporting affordable housing and community development projects; small business and home lending to low-to-moderate income individuals and communities, and transformative philanthropy.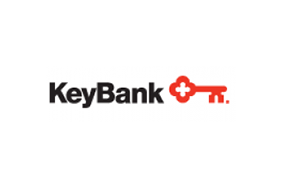 KeyBank
KeyBank
KeyCorp's roots trace back 190 years to Albany, New York. Headquartered in Cleveland, Ohio, Key is one of the nation's largest bank-based financial services companies, with assets of approximately $176.2 billion at March 31, 2021. Key provides deposit, lending, cash management, and investment services to individuals and businesses in 15 states under the name KeyBank National Association through a network of approximately 1,100 branches and more than 1,400 ATMs. Key also provides a broad range of sophisticated corporate and investment banking products, such as merger and acquisition advice, public and private debt and equity, syndications and derivatives to middle market companies in selected industries throughout the United States under the KeyBanc Capital Markets trade name. For more information, visit https://www.key.com/. KeyBank is Member FDIC. 
More from KeyBank