Published 06-29-23
Submitted by The Clorox Company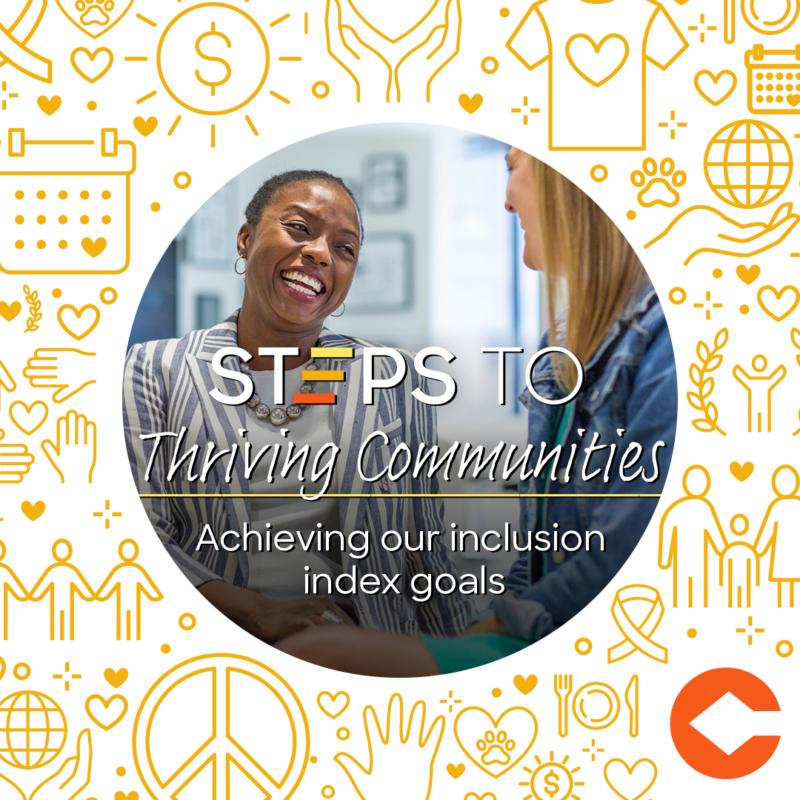 Clorox's ESG goals are integrated into our IGNITE strategy because we believe they drive growth and create positive value for our brands, people and communities. We've focused on where we can make the biggest impact — Clean World, Healthy Lives and Thriving Communities — and have 20 public-facing ESG goals in these areas. Through this "Steps to … " series, we're sharing how we're making progress every day against the goals and showcasing the people who are making it all possible. This month we talk to Shanique Bonelli-Moore, chief diversity and social impact officer, about our goal around inclusion.
People talk a lot about diversity, but why does inclusion matter?
Let me start by sharing that at Clorox we have a multidimensional approach we call IDEA. Along with inclusion, we also focus on diversity, equity and allyship. When we can tackle challenges in a holistic way, we can unlock positive impact for our people, business and community.
Inclusion is the crucial foundation for all other aspects of our IDEA strategy. That's why we lead with the "I" before anything else. After all, how can you attract and build a diverse talent community without first having a culture that supports and respects individuals' unique differences? We can live our purpose and drive growth better when we have an inclusive workplace where every person feels respected, valued and fully able to participate in our community.
How do you measure if Clorox has an inclusive culture?
The primary way we measure and track inclusion is through our Clorox experience survey. As part of this annual survey, we get our teammates' perceptions of how inclusive their experience is at Clorox — from their manager, to their teams, to their leaders, to our overall culture. We ask them to assess to what degree they believe that all employees have the opportunity to be successful, regardless of diversity characteristics; if teams openly discuss differing opinions in reaching decisions; if managers and senior leadership visibly champion diverse perspectives as a key to Clorox's business success; and if they are able to be their authentic selves at work.
Working with a third party, we then calculate our inclusion index score, take input from other listening forums, and benchmark our findings against prior years and the broader industry. We are transparent about our results, sharing key findings with teammates and then acting on areas of opportunity.
How is Clorox tracking? Are there any opportunities to improve?
We measure ourselves by looking at change over time and external benchmarks as well as the strength of the absolute scores. Like all surveys, results fluctuate year over year as they're impacted by internal and external events and pressures that, in turn, impact teammates' perceptions and expectations.
Some takeaways:
There are opportunities for improvement but also areas where we're gaining traction. For example, women have historically scored above our overall company average while People of Color score below.
People have expressed a desire for more access to and transparency around career development processes. We've acted on this feedback by rolling out internal job postings so all teammates can have greater visibility of and access to career opportunities, and we'll continue to do more.
Teammates are in very different places along the IDEA journey. There is not one right answer that will satisfy all people, but we are committed to continuing to build an inclusive culture.
The work of IDEA is never done. We won't reach a goal and walk away. This work requires a continual push to maintain inclusive momentum and get better as people and as a company.
How does Clorox foster a culture of inclusion?
We have a number of programs and initiatives to promote a culture of inclusion. Let me share some:
Our 14 employee resource groups play a big role in fostering an inclusive culture, creating communities around shared identities and their allies to connect, grow and make an impact. They do amazing programming to bring people together to celebrate, engage and educate as well as to talk about intersectionality that helps create a strong sense of belonging and connectedness among all participants.
We know managers have an outsized impact on creating an inclusive culture. Recently senior Clorox leaders participated in inclusive leadership trainings. We got great feedback, and, as a result, we're rolling it out to all people managers this spring and companywide over the next year. We also working to provide dedicated IDEA-related trainings through our new manager development initiative.
We conduct experiential trainings like Breaking Bias that help people recognize and minimize bias to avoid roadblocks. We also host open, candid discussions around topical issues such as environmental justice and allyship through our "Cups of Understanding" meeting series and "What's the DiversiTea?" podcast.
I'm proud that Clorox also focuses on allyship. While inclusion is the act of valuing someone's idea or contribution, allyship is an evolution of inclusion into action. It's all about taking an active role in decentering yourself to make space for and to center others.
What are some ways anyone can help create an inclusive culture?
It could be as simple as giving someone praise, adding your pronouns to your email signature, asking for someone's opinion who you normally wouldn't ask or just listening more. The work around inclusion is especially impactful when done by local teams and managers, with learnings practiced daily.
Our ESG commitment is driven by our purpose to champion people to be well and thrive every single day. Learn more about our ESG goals here. Want to make a positive impact on the world? Learn about Clorox careers here.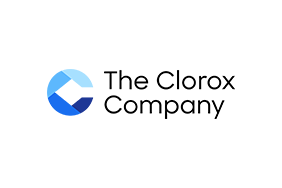 The Clorox Company
The Clorox Company
The Clorox Company has long been committed to purpose-driven growth. We believe our purpose is clear: to champion people to be well and thrive every single day.
Our allegiance to this shared aspiration guides and inspires our company to act with swiftness and confidence toward a more socially and environmentally sustainable future. With an ambition to mobilize all of our people and brands, we strive to act as a force for positive, lasting change in three key areas: 
Healthy lives: Improving people's health and well-being.
Clean world: Taking climate action and reducing plastic and other waste.
Thriving communities: Investing in our people and communities to contribute to a more equitable world.
More from The Clorox Company