Published 06-29-23
Submitted by SAP
"Future-proofing means creating a safe world for our children, somewhere that they want to live. How do we make that happen?" asked Louise Cooke, executive board member, msg global, at this year's SAP Sapphire Orlando. "Well, technology is part of that answer."
Leveraging the Power of Data with SAP Sustainability Control Tower
Companies across industries are responding to rapidly increasing sustainability and environmental, social, and governance (ESG) regulation and setting ambitious sustainability targets. Yet, many face the challenge of gaining transparency into the data needed for effective and actionable sustainability management. They need ways to monitor and manage their green lines as meticulously as their top and bottom lines.
Current sustainability management relies heavily on data averages and estimates. The inability to track, manage, and gain insights from live data and embed it into core business processes can cripple even the most well-intentioned sustainability efforts. Worse, it can mislead investors, create compliance issues, and misguide transformation efforts. Unifying sustainability data provides significant gains in capabilities and competitive performance.
SAP Sustainability Control Tower can offer organizations a robust tool for delivering audit-ready sustainability data that aligns with various sustainability and ESG standards. As part of the SAP Cloud for Sustainable Enterprises solution, SAP Sustainability Control Tower helps enable organizations to unlock the power of data to record, report, and act on their sustainability goals – at scale. Companies can drive holistic steering by setting targets; monitor progress and gain actionable insights from dependable sustainability data; and gain trust by establishing robust and auditable sustainability and ESG reporting.
Developing a Systematic Approach to Sustainability
SAP customer and partner msg global is a consulting, implementation, and managed services provider committed to enhancing operational efficiency and decision-making capabilities through the utilization of SAP technology. As the company set its sights on becoming a sustainable enterprise, it implemented SAP Sustainability Control Tower to help enable the data transparency and actionable insights needed to steer holistically towards its sustainability goals.
Cooke oversees msg global's sustainability business and technology consulting practice, in addition to collaborating with Ulrich Pilsl, chief financial officer at msg global, on its internal sustainability strategy. At SAP Sapphire, Cooke shared insights on msg global's experience with SAP Sustainability Control Tower, highlighting both achievements and challenges of msg global's sustainability journey.

As a midsized company, msg global is still navigating its path to sustainability. Over the years, it has undertaken several corporate social responsibility (CSR) initiatives. However, it recently shifted its focus to sustainability by adopting a more structured approach to sustainability. This approach integrates sustainability into core business processes through transparent reporting and goal setting.
With SAP Sustainability Control Tower, msg global published its first sustainability report in 2022, tracking key sustainability performance indicators. SAP Sustainability Control Tower allows msg global to consolidate data from its SAP systems across HR and finance departments, as well as its non-SAP systems. With improved visibility into sustainability data across core business operations, company leaders can make informed sustainability decisions based on real-time insights.
Cooke states that the implementation of SAP Sustainability Control Tower enables msg global to establish baselines, generate reports, and set future-oriented targets and objectives. With this solution, msg global can effectively record, report, and act on sustainability.
Embarking on the Journey
Every business on a sustainability journey encounters obstacles along the way. msg global continues to explore ways to enhance data quality and availability. The company plans to implement SAP Datasphere and SAP Integration Suite to help gather seamless, scalable, mission-critical business data and connect and automate business processes. msg global is also implementing SAP Concur solutions to help gain a better understanding of travel management. Access to more comprehensive travel data is essential for a professional services company committed to sustainable business operations.
Cooke encourages businesses undergoing sustainability transformations to simply take the first step. She believes msg global is on the right track. She and her fellow sustainability leaders continually monitor progress with insights from SAP and make ongoing improvements along the way.
For more information on how SAP helps companies record, report, and act on their sustainability goals, visit sap.com/sustainability.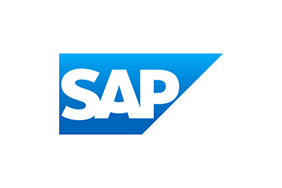 SAP
SAP
SAP's strategy is to help every business run as an intelligent, sustainable enterprise. As a market leader in enterprise application software, we help companies of all sizes and in all industries run at their best: SAP customers generate 87% of total global commerce. Our machine learning, Internet of Things (IoT), and advanced analytics technologies help turn customers' businesses into intelligent enterprises. SAP helps give people and organizations deep business insight and fosters collaboration that helps them stay ahead of their competition. We simplify technology for companies so they can consume our software the way they want – without disruption. Our end-to-end suite of applications and services enables business and public customers across 25 industries globally to operate profitably, adapt continuously, and make a difference. With a global network of customers, partners, employees, and thought leaders, SAP helps the world run better and improve people's lives.
More from SAP