Published 06-28-23
Submitted by HARMAN

Celebrated yearly in June, Global Wellness Day encourages people to recognize the value of living healthier and better lives by making small changes to improve their health and wellness. As people around the world adopt healthy habits – like walking each day, drinking more water, spending time with loved ones, getting enough sleep and more – we, at HARMAN, recognize the importance of regular, comprehensive and transparent healthcare. Here are HARMAN technologies and solutions that help improve healthcare delivery and compel better outcomes for patients.
As a leader in connected and emerging technologies, HARMAN helps people live healthier lives by developing solutions that digitally transform the healthcare ecosystem for improved access and outcomes. Our Digital Transformation Solutions Intelligent Healthcare Platform (IHP)offers a new level of patient care by harnessing the power of deep learning (DL), machine learning (ML) and artificial intelligence (AI).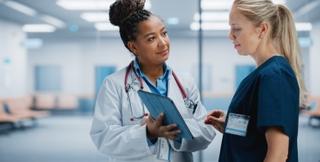 First unveiled at HARMAN EXPLORE 2023, IHP is future-proof and agile, designed to improve the efficiency and accuracy of medical diagnoses and treatment. This allows healthcare workers to deliver the best possible care to their patients. It features four key components designed to keep patient data safe and secure across the healthcare ecosystem, ultimately enhancing the overall patient experience:
The Intelligence Machine – featuring ML and DL algorithms and models that power a variety of use cases including: prediction hospital readmission and patient attrition; video patient monitoring; insurance claim analytics; and more.
The Data Machine – offering a scalable, reliable and comprehensive engine that processes batch or stream data, securely storing data from numerous sources.
The Analytics & Visualization Machine – storing various data types at scale, and helping run exploratory and predictive analytics as well as visualizations to generate actionable insights.
The Governance Machine – providing access to HIPAA-eligible services and leading compliance standards.
IHP is part of HARMAN Digital Transformation Solutions people-first approach to innovation, combining software and hardware to deliver solutions that enrich customers and consumers' lives through technology. IHP empowers providers and other healthcare and life sciences companies to offer more secured care across their ecosystems.
This is just one example of how HARMAN is helping people around the world live well in all aspects of their lives – this Global Wellness Day and beyond! For more information on HARMAN Digital Transformation Solutions' healthcare technology offerings, check out: https://services.harman.com/industries/healthcare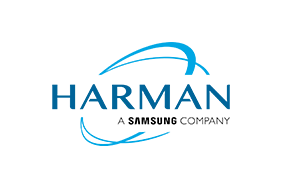 HARMAN
HARMAN
ABOUT HARMAN
HARMAN International (harman.com), a wholly-owned subsidiary of Samsung Electronics Co, LTD., designs and engineers connected products and solutions for automakers, consumers, and enterprises worldwide, including connected car systems, audio and visual products, enterprise automation solutions; and services supporting the Internet of Things. With leading brands including AKG®, Harman Kardon®, Infinity®, JBL®, Lexicon®, Mark Levinson® and Revel®, HARMAN is admired by audiophiles, musicians and the entertainment venues where they perform around the world. More than 25 million automobiles on the road today are equipped with HARMAN audio and connected car systems. Our software services power billions of mobile devices and systems that are connected, integrated and secure across all platforms, from work and home to car and mobile. HARMAN has a workforce of approximately 30,000 people across the Americas, Europe, and Asia. In 2017, HARMAN became a wholly-owned subsidiary of Samsung Electronics.
More from HARMAN