Published 06-28-23
Submitted by Enbridge Inc.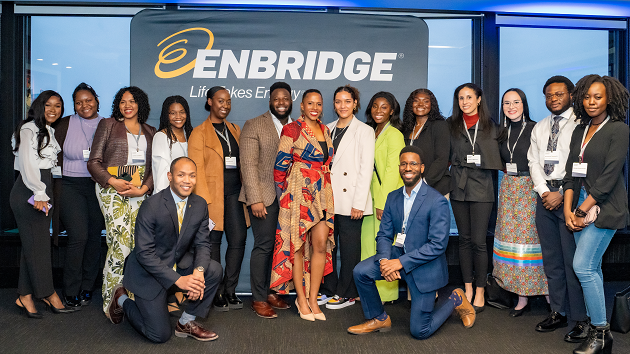 As a Jamaican-Canadian and first-generation law student, entering the legal profession seemed financially insurmountable for Joshua Wallace.
Now poised to graduate next year from the Lincoln Alexander School of Law at Toronto Metropolitan University, Wallace cites the Enbridge Legal Services group's financial and mentorship support as instrumental in his academic journey.
"For countless diverse students, including myself, Enbridge has facilitated our process of assimilation to the legal community while fostering a space that valued our unique identities and perspectives," says Wallace, one of two recipients in 2022 of the Enbridge Award for Black Law Students.
Joshua's journey reflects the Enbridge view that talent development is a long-term investment starting at the high school and university levels.
In 2021, the Diversity, Equity Inclusion (DE I) council of Enbridge's Legal Services group developed a mentorship program for Black and Indigenous first-year law students in schools across Ontario.
"It's a wonderful experience to mentor students who come from humble beginnings, haven't had a lawyer in their family, don't have a network," says Guri Pannu, Senior Legal Counsel at Enbridge, who recently discussed the initiative on CTV's This Hour program.
"Some of these students are now working at the biggest law firms in the country."
The Legal Mentorship Program welcomed a cohort of 15 students in its inaugural 2022-23 year. Each was assigned an Enbridge lawyer as a mentor while also receiving group mentorship and guidance throughout their first year of law school.
The program will be expanded to Alberta for the 2023-24 scholastic year.
The program is the brainchild of Luanda Campbell, campus recruitment advisor in Enbridge's Human Resources and Talent Acquisition team, for whom the initiative is a passion informed by past trauma and the injustice her child experienced at an impressionable age.
During that recent CTV's This Hour discussion on race and racism, Luanda recounted the racial profiling she experienced when Toronto police mistakenly raided the home she shared with her mother and then-four-year-old daughter.
"They were searching for a suspect in a crime, and we got targeted as the only black family in the neighborhood," says Campbell, describing the experience as "terrifying."
Sharing this account with Enbridge colleagues in the wake of the George Floyd tragedy provided the initial spark for Campbell to establish the mentorship program with colleagues Stephanie Lovering and Megan Smith.
"Luanda's vulnerability has shown me the need for programs like this that actively reach into the community, offer support and find talent," says Lovering.
"I would say to our students that nobody should have to go through these experiences, or through trauma; but we can use that to help make positive change for others," says Campbell.
Poignantly, Campbell saw how an ordeal early in life inspired her own daughter to drive positive change and tolerance though pursuing her own legal career.
"In her (law school) application letter she stated the reason she wanted to pursue a career in law was to be a voice and advocate for those who are voiceless and can't advocate for themselves," she says.
"It was a powerful moment for me as her mother, to see things coming full circle."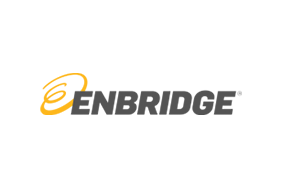 Enbridge Inc.
Enbridge Inc.
About Enbridge
At Enbridge, our name spells out our mission: a bridge to a sustainable energy future. That bridge safely connects millions of people around the world to the energy they rely on every day, fueling quality of life. Whether it's natural gas, oil or renewable power, the energy we deliver through networks spanning North America and our growing European offshore wind portfolio helps to heat homes, feed families, fuel vehicles and power industry. We're investing in modern energy infrastructure to sustain access to secure, affordable energy. We're also building on two decades of experience in renewable energy to advance new low-carbon energy technologies including hydrogen, renewable natural gas and carbon capture and storage. We're committed to reducing the carbon footprint of the energy we deliver, and to achieving net zero greenhouse gas emissions by 2050.
Headquartered in Calgary, Alberta, Enbridge's common shares trade under the symbol ENB on the Toronto (TSX) and New York (NYSE) stock exchanges. To learn more, visit us at Enbridge.com
More from Enbridge Inc.