Published 06-27-23
Submitted by DOW
"If we want to get humanity from code red1 to code green, we must first transform ourselves, while collaborating very closely with other sectors to transform themselves, enabling all sectors and ultimately society to decarbonize." - Rafael Cayuela, Dow Chief Economist
The Fourth Industrial Revolution continues to change every aspect of the automotive industry as we know it, from how we invest in research and development, to the way we track our carbon footprints and to how consumers pay for and use their vehicles2. All this change converges on one goal: increased efficiency and sustainability in a world confronting a global climate crisis, biodiversity loss and the lingering impacts of the COVID-19 pandemic.
This goal is what inspired the Sustainable Mobility Summit in Berlin, hosted by Dow ahead of the ABB FIA Formula E World Championship's Berlin E-Prix, which was designed to bring together partners and organizations spanning the mobility value chain to explore how the industry can advance the goal together. The discussion was dedicated to dissecting the transformation needed to meet the demands of this new frontier in mobility.
Transformation Revolution
The term "4th industrial revolution" was originally coined by the World Economic Forum (WEF) as a digital revolution, based on increased connectivity and automation. At Dow, we prefer to refer to a "Sustainable, Digital and Social Revolution". As the automotive industry confronts the challenges of climate change, it's clear this shift is much bigger, encompassing several permanent sustainability and social changes. The technological advances of this new wave of innovation focus on achieving global sustainability goals.
From Dow's perspective, that means we can contribute to this transformation for our customers and the automotive value chain by decarbonizing our industrial processes to reduce scope 1 and scope 2 emissions, while adding renewable feedstock and circular carbon products for our Scope 3 as brands like Jaguar Land Rover (JLR) electrify their vehicle fleets. Advances in materials science enable us to not only reduce carbon emissions but also allow other players along the automotive value chain to decarbonize producing a powerful, and positive, domino effect.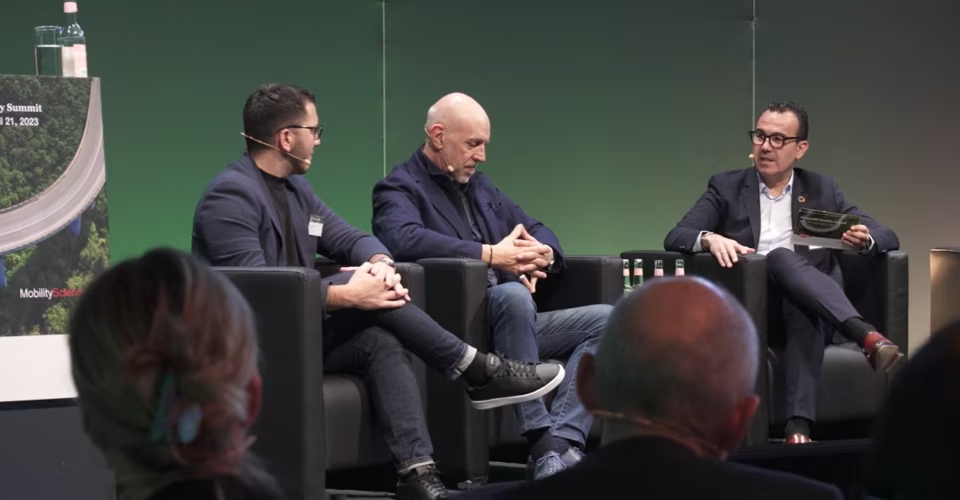 Collaboration Drives Sustainability Progress
Partnerships like the one between Dow and the Jaguar TCS Racing Formula E team are essential for advancing innovation. By treating the track as a high-throughput laboratory for EV technologies, we're able to translate learnings from race to road and help keep the automotive industry on track to meet sustainability and performance goals. In short, to successfully transform in a time of unprecedented change, geopolitical risk and environmental challenges, companies must look outside themselves for expertise. Companies cannot do it all alone anymore – innovation has become a team sport.
Today, both our organizations are breaking down silos to provide better comprehensive support for all participants in the mobility ecosystem, from the design table to the road to vehicle end-of-life.
Through Dow's global MobilityScience™ Studios, for example, OEMs and suppliers bring very specific challenges to our team of materials science experts so that we can help design custom solutions in a high-intensity innovation setting. This leads to accelerated development of materials with a reduced carbon footprint that also improve performance, just like some of those solutions deployed in the Jaguar I-TYPE 6 all-electric racecar.
For JLR, collaboration is at the heart of the company's "Reimagine" strategy, which sets the vision to become the creators of modern luxury. This transformation is centered on sustainability, technology and services leadership. The organization prioritizes working with industry leaders across different 'verticals' to stay at the forefront of technology co-creation and innovation. It's also about shaking up the automotive industry's status quo – shifting from supply to value, from linear to circular – and bringing everyone to the design table to problem solve, together.
The "code red" given by the United Nations means that these are not just platitudes or boxes to check; they are social imperatives and business necessities that create transformative, large growth opportunities. Now, here's the challenge: how can you prioritize this approach to transform your business so that we can accomplish the changes needed to create a safer and more sustainable future?
Rafael Cayuela, Dow
Santino Pietrosanti Jr., JLR
1 Secretary-General Calls Latest IPCC Climate Report 'Code Red for Humanity', Stressing 'Irrefutable' Evidence of Human Influence, 2021
2 The Fourth Industrial Revolution: what it means, how to respond, 2016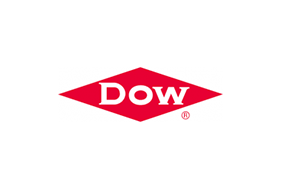 DOW
DOW
Dow (NYSE: DOW) combines global breadth; asset integration and scale; focused innovation and materials science expertise; leading business positions; and environmental, social and governance leadership to achieve profitable growth and help deliver a sustainable future. The Company's ambition is to become the most innovative, customer centric, inclusive and sustainable materials science company in the world. Dow's portfolio of plastics, industrial intermediates, coatings and silicones businesses delivers a broad range of differentiated, science-based products and solutions for its customers in high-growth market segments, such as packaging, infrastructure, mobility and consumer applications. Dow operates manufacturing sites in 31 countries and employs approximately 37,800 people. Dow delivered sales of approximately $57 billion in 2022. References to Dow or the Company mean Dow Inc. and its subsidiaries.  For more information, please visit www.dow.com or follow @DowNewsroom on Twitter.
More from DOW