Published 06-26-23
Submitted by Rockwell Automation
Mining consumes up to 6% of the world's energy with 50% of that energy used to grind material into smaller particles in a process called comminution.
The Canadian Mining Innovation Council (CMIC) was formed to reduce the mining industry's environmental footprint by 50% by 2027, with a focus on energy, water, and waste. CMIC is utilizing Rockwell Automation (NYSE: ROK) solutions in a first of its kind venture called ReThink Milling. The consortium of operators unites over a dozen mining industry leaders in shared research and development to drive sustainability.
Among the upcoming projects is the development of new, disruptive technology to replace the current comminution process. Upcoming projects, including a conjugated anvil hammer mill, have the potential to reduce energy consumption by 65% and eliminate the need for secondary crushing mills, equipment, and related transportation.
Data collection is key to commercialization, and the projects feature several Rockwell technologies that enable data capture, management, and analytical capabilities for improved decision-making.
Learn more about the work ReThink Milling is doing to drive innovation in the mining industry.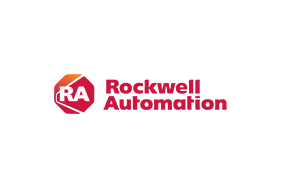 Rockwell Automation
Rockwell Automation
Rockwell Automation, Inc. (NYSE: ROK), is a global leader in industrial automation and digital transformation. We connect the imaginations of people with the potential of technology to expand what is humanly possible, making the world more productive and more sustainable. Headquartered in Milwaukee, Wisconsin, Rockwell Automation employs approximately 28,000 problem solvers dedicated to our customers in more than 100 countries. To learn more about how we are bringing the Connected Enterprise to life across industrial enterprises, visit www.rockwellautomation.com.
More from Rockwell Automation