Published 06-26-23
Submitted by The Clorox Company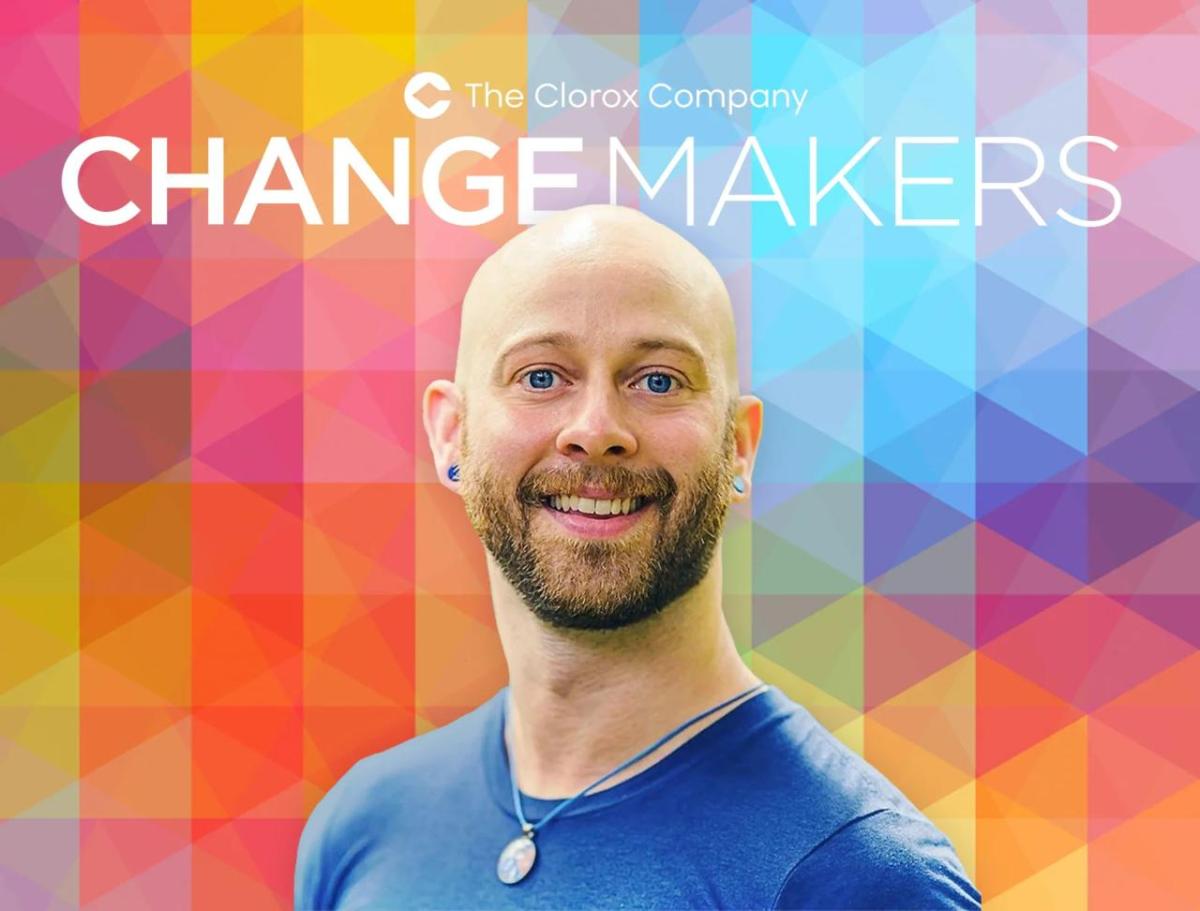 The Clorox Change Makers initiative spotlights people who actively champion inclusion, celebrate diversity, promote equity, and practice allyship — what we call IDEA — to make a positive impact on our business and culture. This month, we're highlighting Tyler Van Arsdale, a regional sales manager for West Grocery. 
Born and raised in a small town in Oklahoma, Tyler has a distinctly world view. An accomplished linguist, he is conversant in French, Japanese and American Sign Language, among others, and has studied in Japan, taught English in South Korea and earned his yoga teaching certification in India. He's also spent more than 15 years advocating for LGBTQ+ causes. 
His intersectional experiences are integral to his IDEA evangelism at Clorox. As an active and engaged member of our Pride, CelebrAsia, DisABILITY and HOLA employee resource groups, fellow teammates laud the example he sets for bringing one's full self to work while creating safe spaces for others to learn and grow.
Can you tell me about an accomplishment from your time at Clorox that you're proud of? 
I'm most proud of my advocacy and ally education work with Clorox's Pride ERG, driving awareness of LGBTQ+ issues across other employee resource groups. For example, I recently helped generate a dialogue within our HOLA ERG (our Latin/Hispanic community) about FIFA's decision to ban players' LGBTQ+ solidarity symbols at the World Cup last fall. I'm also proud to have helped shape Clorox's real estate policy for all-gender bathrooms, including converting two single-stall restrooms at our office in Sunrise, Florida, into all-gender restrooms with proper signage.
It's incredibly rewarding to hear from coworker friends that I have helped them better interact with and understand LGBTQ+ people, including their children!
How do you think about IDEA, and what experiences have shaped this for you? 
I see IDEA as a process of developing compassion for others unlike oneself. It's a taming of our knee-jerk reactions to interactions and ideas outside of our comfort zone. One experience that is particularly memorable is when I participated in our Sales team IDEA (then called I&D) storytelling sessions a few years ago. Having the opportunity to talk about challenging topics with my peers really showed me how being vulnerable and sharing your own story can bring people closer together.
How have you seen IDEA help the business and/or helped drive culture change? 
I've seen IDEA foster meaningful connections across seniority levels and functions like nothing else. That kind of openness is an incredible catalyst for our ability to collaborate as professionals. It lets people hit the ground running on business priorities and problem-solving because there's already a foundation of trust and shared understanding on a personal level.
I've led a lot of programming over the last few years, and I think the impact of those conversations are very unique and personal — at least at first. People will mull the new ideas around and change their hearts first, and that collectively leads to cultural change through more thoughtful words and actions.
There's still a lot of work to be done at Clorox to that end, but there is no shortage of passionate people here to keep that inclusion momentum going.
What has helped enable you to be a Change Maker? 
Having a team that enthusiastically and authentically embraces IDEA has been incredibly meaningful throughout my time at Clorox, coupled with a supportive Pride ERG that has encouraged me to lead discussions focused on what I am passionate about. I also have my parents to thank for teaching me to be outspoken, advocate for my needs and believe that I can achieve anything I set my mind to.
Do you have tips/advice on small actions to bring inclusivity into the everyday? 
Read about things you don't understand. Share new discoveries with your friends, family and peers at work. I can't tell you how much I've learned from that alone.
Be curious first, before you judge someone for an action or preference. Ask open-endedly about anything you don't at first understand. "Why do you think that?" is a good question to start with.
To live our purpose and values, we must build a workplace where every person can feel respected, valued and fully able to participate in our Clorox community. We aim to lead by example, at every level within the company, and to continually challenge ourselves to do better.  Learn more about our inclusion and diversity efforts here.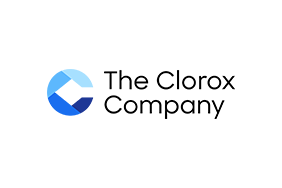 The Clorox Company
The Clorox Company
The Clorox Company has long been committed to purpose-driven growth. We believe our purpose is clear: to champion people to be well and thrive every single day.
Our allegiance to this shared aspiration guides and inspires our company to act with swiftness and confidence toward a more socially and environmentally sustainable future. With an ambition to mobilize all of our people and brands, we strive to act as a force for positive, lasting change in three key areas: 
Healthy lives: Improving people's health and well-being.
Clean world: Taking climate action and reducing plastic and other waste.
Thriving communities: Investing in our people and communities to contribute to a more equitable world.
More from The Clorox Company