Published 06-23-23
Submitted by Illumina
Originally published on Illumina News Center
The Illumina NovaSeq X Plus took center stage at this year's European Society of Human Genetics (ESHG) conference in Glasgow, Scotland, considered Europe's premier genomics event. Thousands of the world's leading researchers, clinicians, academics, and pharmaceutical and biotechnology representatives were able to view Illumina's fastest and most accurate and sustainable sequencer yet. The NovaSeq X Plus made for a fitting display as Illumina celebrates 25 years of innovation, and company representatives were proud to demonstrate the newest sequencer and connect with customers.
Illumina hosted two well-attended workshops with guest speakers from Karolinska University, Tel Aviv University, Radboud University, Broad Institute, and Wellcome Sanger Institute. During the first workshop, "Whole-genome sequencing (WGS) breaking frontiers on patient care," industry leaders shared the growing benefits of WGS for rare disease. In the second workshop, "Insights from the field on using NovaSeq X Plus System and Illumina Complete Long Reads," seasoned next-generation sequencing and long-read experts related their firsthand experiences with these transformative technologies.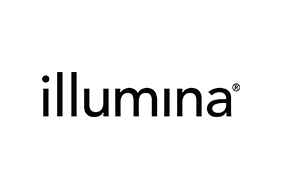 Illumina
Illumina
Illumina is improving human health by unlocking the power of the genome. Our focus on innovation has established us as the global leader in DNA sequencing and array-based technologies, serving customers in the research, clinical, and applied markets. Our products are used for applications in the life sciences, oncology, reproductive health, agriculture, and other emerging segments. 
More from Illumina