Published 06-23-23
Submitted by AMD
The AMD High Performance Compute (HPC) Fund puts more computational power in the hands of those conducting groundbreaking research to accelerate solutions to the world's toughest challenges. Originally established in 2020 with a focus on powering research to fight the COVID-19 pandemic, the Fund has now been broadened to include other medical and social good research.1
AMD computing power supported by the HPC Fund is enabling engineers and health scientists at the University of California, Los Angeles to trace pathogens and improve public health. See the work they're doing at African Center of Excellence for Genomics of Infectious Diseases, Redeemer's University.
For more information, please visit: https://www.amd.com/en/corporate/hpc-fund
Footnotes
1) As of May 2022.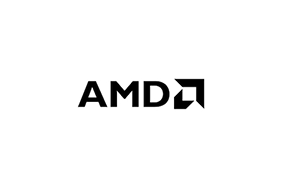 AMD
AMD
About AMD
For more than 50 years AMD has driven innovation in high-performance computing, graphics and visualization technologies. Billions of people, leading Fortune 500 businesses and cutting-edge scientific research institutions around the world rely on AMD technology daily to improve how they live, work and play. AMD employees are focused on building leadership high-performance and adaptive products that push the boundaries of what is possible. For more information about how AMD is enabling today and inspiring tomorrow, visit the AMD (NASDAQ: AMD) website, blog, LinkedIn and Twitter pages.
More from AMD