Published 06-22-23
Submitted by Georgia-Pacific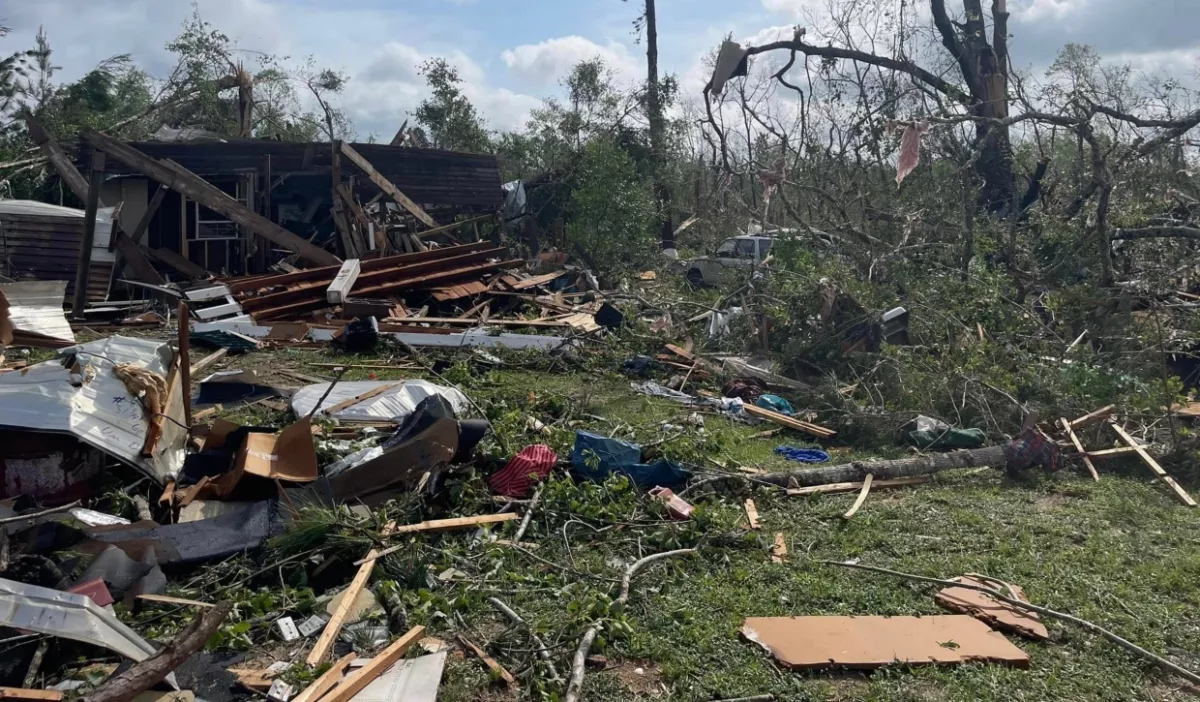 HOSFORD, Florida, June 22, 2023 /CSRwire/ - When a powerful tornado struck the small, rural town of Hosford, Florida on April 27th the team at GP Hosford OSB immediately stepped up to help.
The destructive storm, an EF2 tornado with winds as high as 125 miles per hour, severely damaged almost every home along a 2-mile stretch, just south of the plant. Trees and debris were left scattered everywhere.
Right away, the team at GP Hosford reached out to local authorities to discuss the need for support and recovery efforts. They gathered essential supplies, including two pallets of bottled water, safety glasses, and protective clothing, and delivered them to the Hosford Volunteer Fire Department. The supplies were then distributed to the affected residents. Over the course of the weekend, dedicated employees volunteered their time to distribute water and cook and deliver food to residents and relief workers.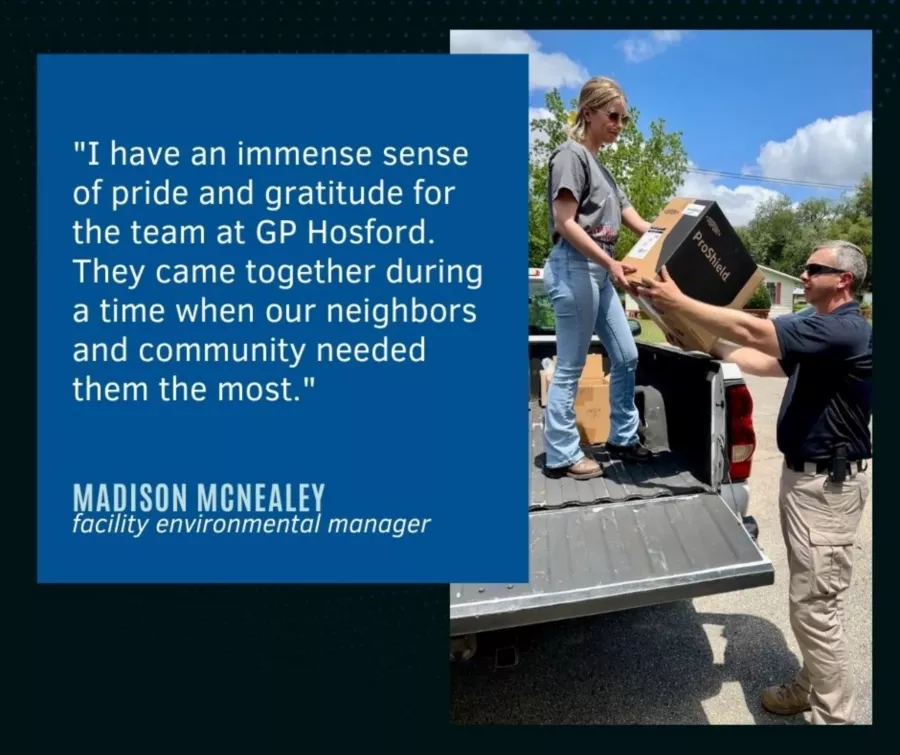 The GP team then partnered with SIS, the waste contractor for Hosford OSB. Together, they redirected a full-time driver to promptly deliver large construction dumpsters to various homes in the area. Door-to-door visits were conducted, engaging with homeowners to understand their needs, and working closely with the Liberty County Sheriff's Department to coordinate volunteer efforts.
GP volunteers worked diligently to move debris piles into dumpsters for homeowners. Furthermore, the team extended their support to one of their own, a fellow colleague who had been directly impacted by the tornado, 
cleaning up two loads of debris from his residence.
"I have an immense sense of pride and gratitude for the team at GP Hosford," said Madison McNealey, facility environmental manager at Hosford OSB. "They came together during a time when our neighbors and community needed them the most. Their remarkable display of collaboration and compassion in the face of adversity truly showcases what Georgia-Pacific employees are about and what happens when people come together."
View original content here.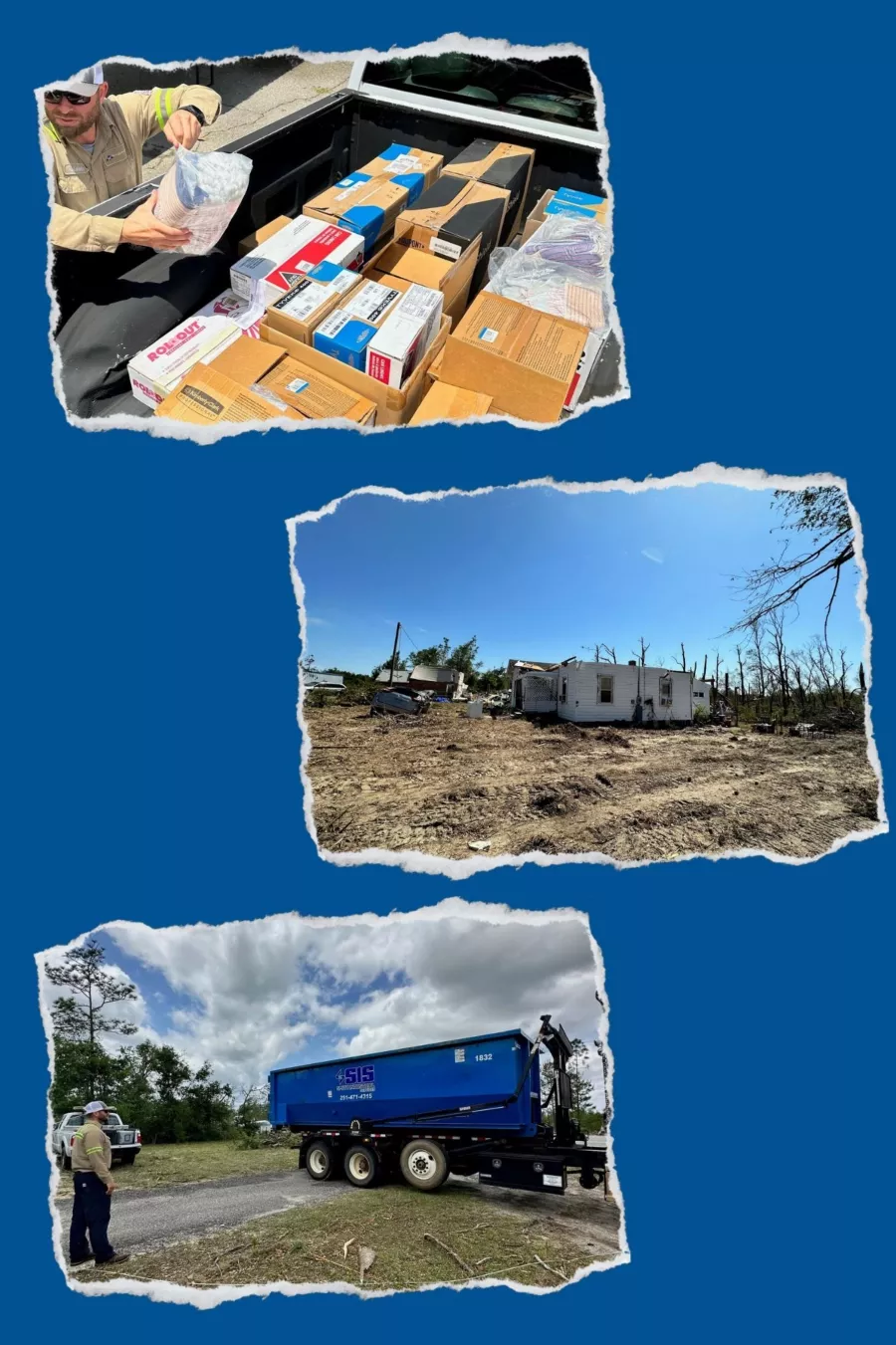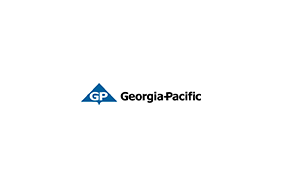 Georgia-Pacific
Georgia-Pacific
Based in Atlanta, Georgia-Pacific and its subsidiaries are among the world's leading manufacturers and marketers of bath tissue, paper towels and napkins, tableware, paper-based packaging, cellulose, specialty fibers, nonwoven fabrics, building products and related chemicals. Our familiar consumer brands include Quilted Northern®, Angel Soft®, Brawny®, Dixie®, enMotion®, Sparkle® and Vanity Fair®. Georgia-Pacific has long been a leading supplier of building products to lumber and building materials dealers and large do-it-yourself warehouse retailers. Its Georgia-Pacific Recycling subsidiary is among the world's largest traders of paper, metal and plastics. The company operates more than 150 facilities and employs more than 30,000 people directly and creates approximately 89,000 jobs indirectly. For more information, visit: gp.com/about-us . For news, visit: gp.com/news
More from Georgia-Pacific