Published 06-21-23
Submitted by 3BL
For over a decade, we've had the privilege of supporting many of the world's most influential brands and organizations by amplifying their corporate sustainability and social impact commitments.
Doing the right thing hasn't always been so popular. In the beginning, we forged into uncharted territory becoming the only news distribution platform dedicated to sharing cause and volunteering news in multimedia formats. As the shift from philanthropy to CSR was underway, so was our work on building meaningful relationships to develop the most comprehensive distribution network and analytics suite.
Over the years, we've stood by and counseled our clients on their communications through it all. From the heralding of the Brands Taking Stands era to when the pandemic took hold changing the world as we knew it to the summer of 2020 when racial injustice was brought to the fore to the rise of ESG in the mainstream. As the business landscape and expectations of companies changed, we adapted to meet the moment and our clients' needs. And, today, we're doing just that again.
What you're seeing on 3BL's site and platform is a brand identity that has been simplified to emphasize our heritage and connection to the Triple Bottom Line, or 3BL, an approach to business that emphasizes people, planet and profits.
While we have dropped "media" from our name, we have doubled down on our commitment to drive engagement around clients' sustainability and social-impact stories with the audiences that matter – from ESG ratings agencies and media to consumers, job-seekers, investors and more. New distribution channels and updated analytics are being added to the 3BL platform each and every month.
We've also expanded our TriplePundit Brand Studio. Companies seeking high-impact original digital content may now turn to the veteran TriplePundit editorial team to produce quality assets, insights and engagement.
Our credibility and specialist focus means that when we share our clients' news, the right people take notice. Our unmatched service ensures that the client messages we share have been optimized for attention and impact. So, the conversations really get going. And, that's what really drives action.
3BL: At the heart of the conversation on people, planet & profit.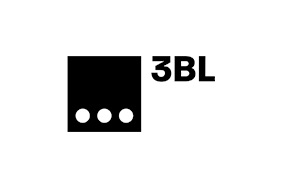 3BL
3BL
3BL has revolutionized how brands share their corporate sustainability and social impact progress.
By leveraging our proprietary technology and expansive distribution network, you can easily access disparate and hard-to-reach stakeholders. And, with our best in class analytics suite, you can measure the impact of your ESG initiatives and build a positive reputation that lasts.
Our Brand Studio combines the editorial expertise of TriplePundit's sustainability communicators and the reach of 3BL's unrivaled distribution network, so you can find new ways to tell your stories better and share them more widely across your target audiences.
More from 3BL