Published 06-21-23
Submitted by Henkel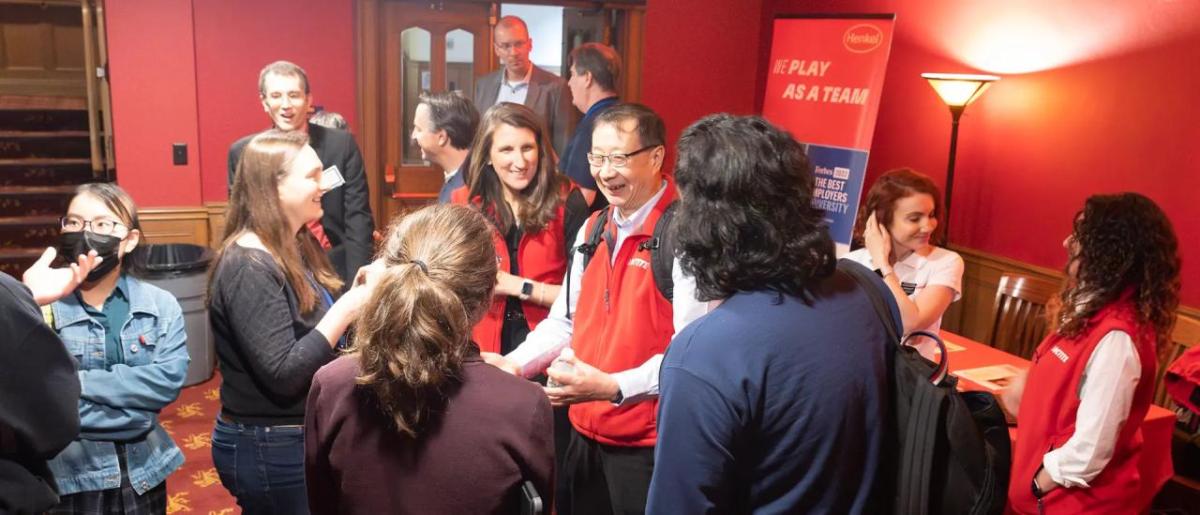 As a company grounded in science, Henkel is proud to support education and connect with the next generation of scientists. When members of our Adhesive Technologies team were asked to speak to chemistry students during the spring semester at Trinity College in Hartford, Connecticut, the invitation held special meaning.
Back in 1953, Trinity College became the birthplace of Henkel's iconic LOCTITE® brand. The game-changing adhesive was created when retired chemistry professor Vernon Krieble developed anaerobic threadlocking adhesives in a basement laboratory at the college. His revolutionary invention offered a more reliable, non-mechanical solution to bond, seal and lock metal parts.
In preparation for the campus visit, members of the Henkel Adhesive team helped restore Trinity College's 50-year-old permanent display highlighting Krieble's work. Previously, Henkel donated to the college a scrapbook documenting the origins of LOCTITE through memoranda, news articles and photos dating back to the 1950s and '60s.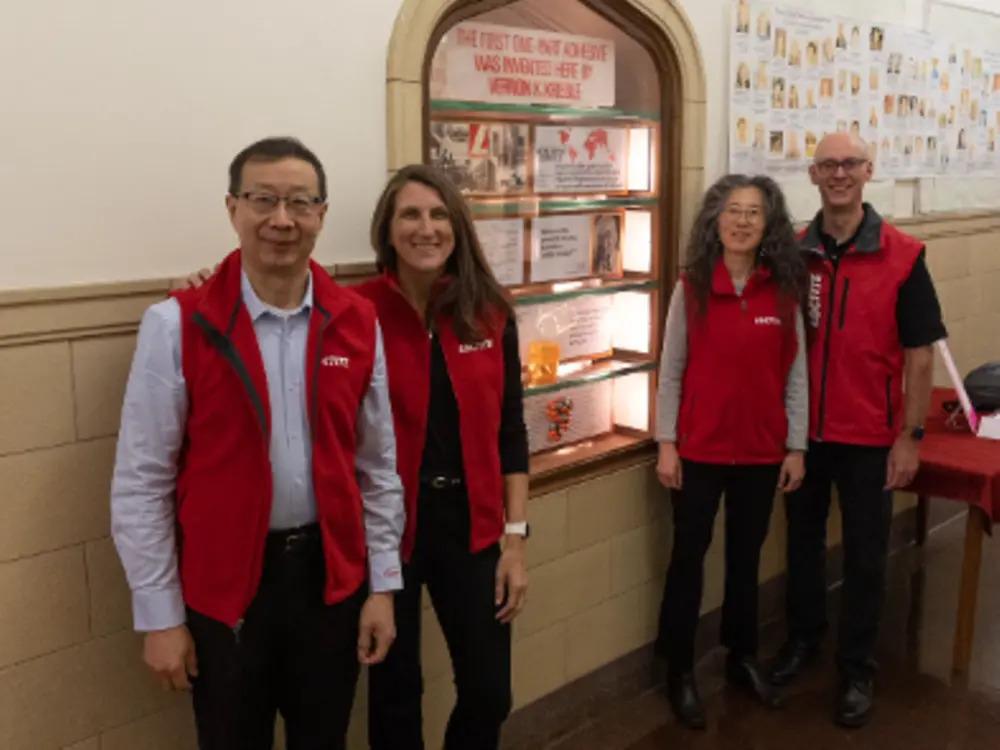 After extensive planning and preparations, the event kicked off with one-on-one meetings with professors to ensure the college's chemistry curriculum aligns with the needs of industrial employers.
Later, students and faculty from Trinity College's chemistry and engineering departments gathered to hear Henkel experts talk about the making of LOCTITE, the evolution of anaerobic chemistry, and the different roles that chemists play in adhesives — from product development to application engineering. Throughout the day, Henkel Human Resources representatives were on hand to talk to students about internship and career opportunities at Henkel.
Our students really enjoyed the presentations and meeting the Henkel representatives afterwards. They don't often get to hear about the industrial side of things, so it was a great learning experience for them.

Professor Maria Parr, Trinity College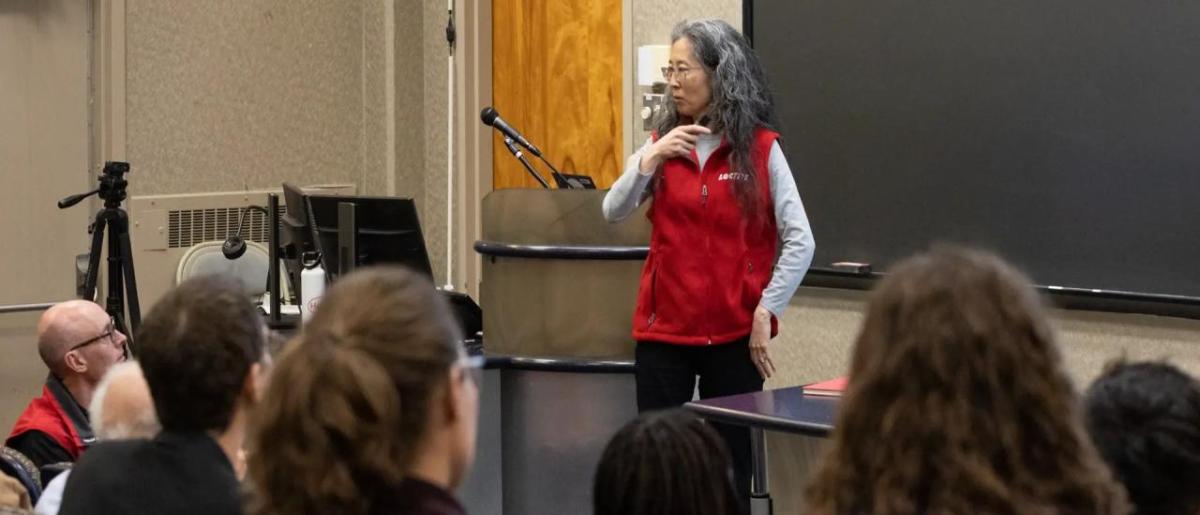 "We received fantastic feedback about the event, and the students were engaged and curious. For many, it was eye-opening to see the opportunities available in the industrial adhesives sector," says John Borden, Director, Global Sales and Channel Activation. "It was a great opportunity to introduce students to Henkel and what makes LOCTITE so great."
As a special treat, students learned how alumnus Tomoyo Wakamatsu, an Analytical Research Chemist, leveraged what she learned at Trinity College into a 30-year career at Henkel.
The Henkel team also introduced students to LOCTITE®XPLORE, a free e-learning platform for Henkel's adhesive solutions.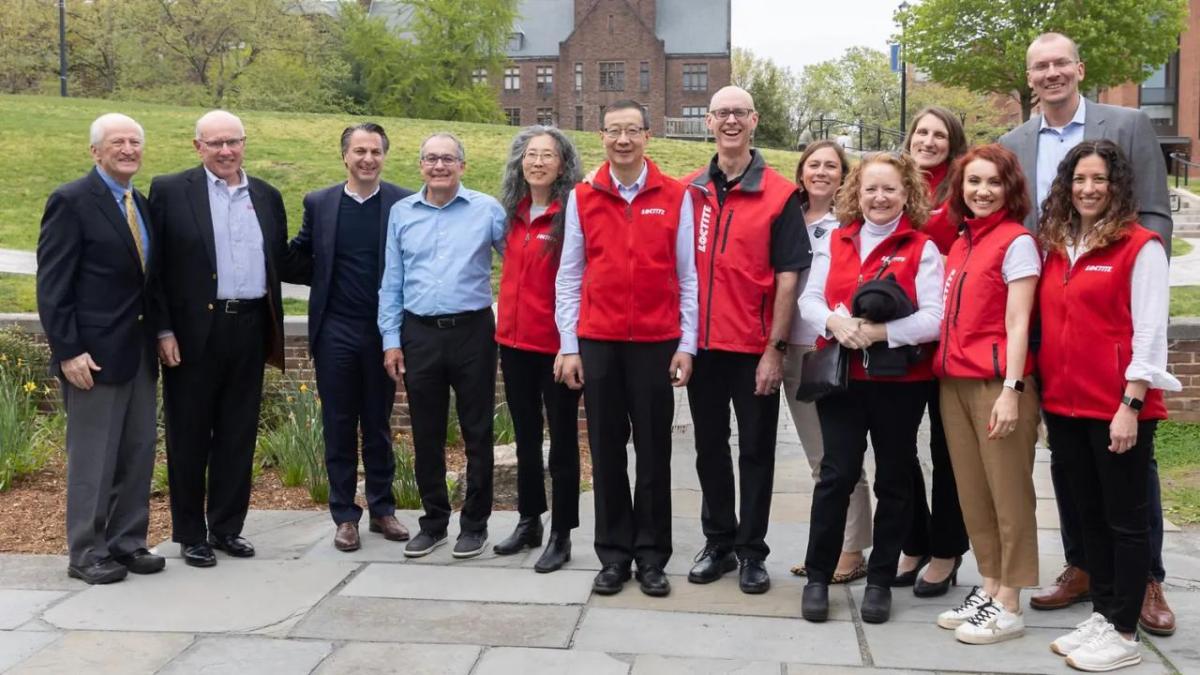 "At the university level, traditional mechanical solutions are taught and have been for decades. Students don't typically learn about non-mechanical solutions," says Borden. "LOCTITE®XPLORE is a tool to educate college students about adhesive solutions before they go out into the workforce."
During the event, Henkel executives met with university leadership and a very special guest. Retired chemistry professor Henry DePhillips, who worked alongside Vernon Krieble, provided unique insight into the early days of LOCTITE.
"We were excited to partner with Trinity College on this special event and support the next generation of chemists," says Borden. "In terms of our origin story, it felt right to reconnect with the birthplace of LOCTITE. Henkel would not be the adhesives leader it is today without the ingenuity and entrepreneurship of Vernon Krieble."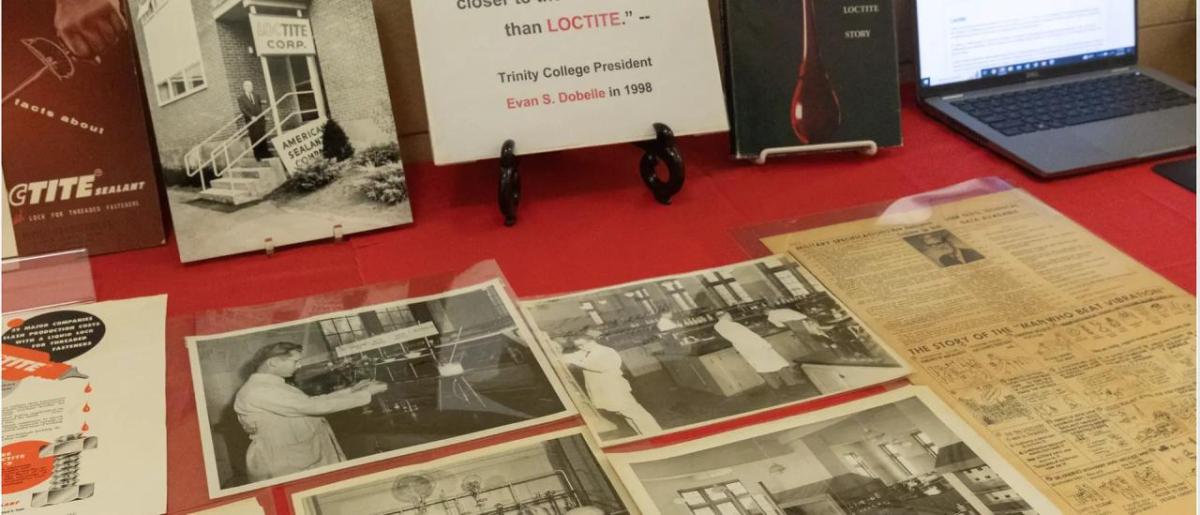 Vernon Krieble & LOCTITE® Seal Their Place in History
In the early 1950s, at the urging of his son Robert, retired chemistry professor Vernon Krieble quietly set out to create "anaerobic" threadlocking adhesives — adhesives which would cure quickly in the absence of air — in his basement laboratory at Trinity College.
In 1953, Vernon's persistence and passion for chemistry paid off. His revolutionary adhesive, branded LOCTITE®, offered a more reliable (non-mechanical) solution to prevent machine parts from loosening or leaking.
Professor Krieble's invention helped to usher in a new era of mechanical reliability and safety. LOCTITE's impact on the safety of products — ranging from cars to medical devices to roller coasters — is impossible to measure.
Henkel fully acquired the LOCTITE Corporation in 1997. Today, LOCTITE is Henkel's largest and most iconic brand, marketed in 130 countries around the world. Learn more at: The LOCTITE story: A close-up of Henkel's biggest brand and 25 years of LOCTITE at Henkel (YouTube).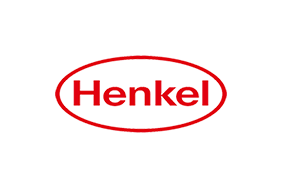 Henkel
Henkel
About Henkel in North America
In North America, Henkel operates across its three business units: Adhesive Technologies, Beauty Care, and Laundry & Home Care. Its portfolio of well-known consumer and industrial brands includes Schwarzkopf® hair care, Dial® soaps, Right Guard® antiperspirants, Persil®, Purex®, and all® laundry detergents, Snuggle® fabric softeners as well as Loctite®, Technomelt® and Bonderite® adhesives. With sales of around 6 billion US dollars (5 billion euros) in 2019, North America accounts for 26 percent of the company's global sales. Henkel employs approximately 9,000 people across the U.S., Canada and Puerto Rico. For more information, please visit www.henkel-northamerica.com, and on Twitter @Henkel_NA.
About Henkel
Henkel operates globally with a well-balanced and diversified portfolio. The company holds leading positions with its three business units in both industrial and consumer businesses thanks to strong brands, innovations and technologies. Henkel Adhesive Technologies is the global leader in the adhesives market – across all industry segments worldwide. In its Laundry & Home Care and Beauty Care businesses, Henkel holds leading positions in many markets and categories around the world. Founded in 1876, Henkel looks back on more than 140 years of success. In 2019, Henkel reported sales of more than 20 billion euros and adjusted operating profit of more than 3.2 billion euros. Henkel employs more than 52,000 people globally – a passionate and highly diverse team, united by a strong company culture, a common purpose to create sustainable value, and shared values. As a recognized leader in sustainability, Henkel holds top positions in many international indices and rankings. Henkel's preferred shares are listed in the German stock index DAX. For more information, please visit www.henkel.com.
More from Henkel