Published 06-21-23
Submitted by WESCO International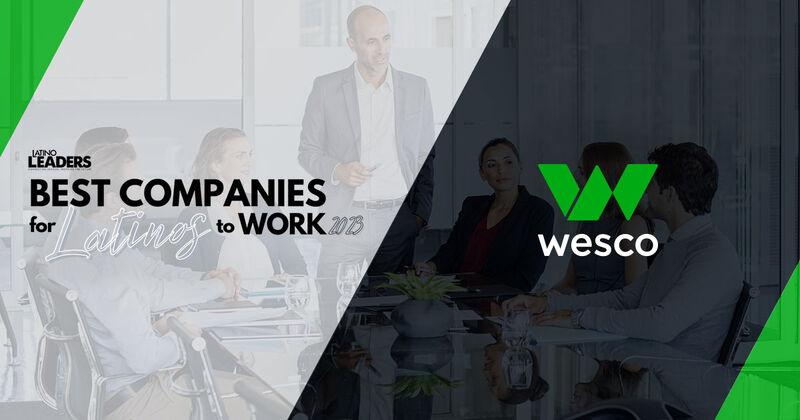 Originally published on Wesco.com
Thank you to Latino Leaders Magazine for naming Wesco as one of the best companies for Latinos to work. We celebrate the talent and accomplishments of our Latino team members, suppliers, and community members around the world.
Each year, Latino Leaders magazine compiles a list of best companies for Latinos, using such criteria as employee diversity, programs to recruit, promote and retain Latinos, ERG programs, and Latino representation in the boardroom and C-Suite level.
At Wesco, we are on a mission to build, connect, power and protect the world. To achieve this mission and have the largest impact, we must embrace the vast diversity of our team, our suppliers and our customers by creating inclusive products and environments. So, we are doing what it takes to infuse inclusion and diversity into every aspect of our business and won't stop until the impact is felt across the globe.
Learn about our commitment to creating an inclusive work environment for all employees here.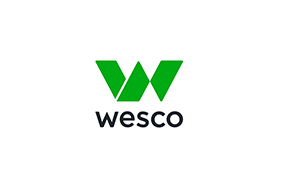 WESCO International
WESCO International
About Wesco
Wesco International (NYSE: WCC) builds, connects, powers and protects the world. Headquartered in Pittsburgh, Pennsylvania, Wesco is a FORTUNE 500® company with more than $18 billion in annual sales and a leading provider of business-to-business distribution, logistics services and supply chain solutions. Wesco offers a best-in-class product and services portfolio of Electrical and Electronic Solutions, Communications and Security Solutions, and Utility and Broadband Solutions. The Company employs approximately 18,000 people, partners with the industry's premier suppliers, and serves thousands of customers around the world, including more than 90% of FORTUNE 100® companies. With nearly 1,500,000 products, end-to-end supply chain services, and leading digital capabilities, Wesco provides innovative solutions to meet customer needs across commercial and industrial businesses, contractors, government agencies, institutions, telecommunications providers, and utilities. Wesco operates approximately 800 branches, warehouses and sales offices in more than 50 countries, providing a local presence for customers and a global network to serve multi-location businesses and multi-national corporations.
More from WESCO International