Published 06-21-23
Submitted by Medtronic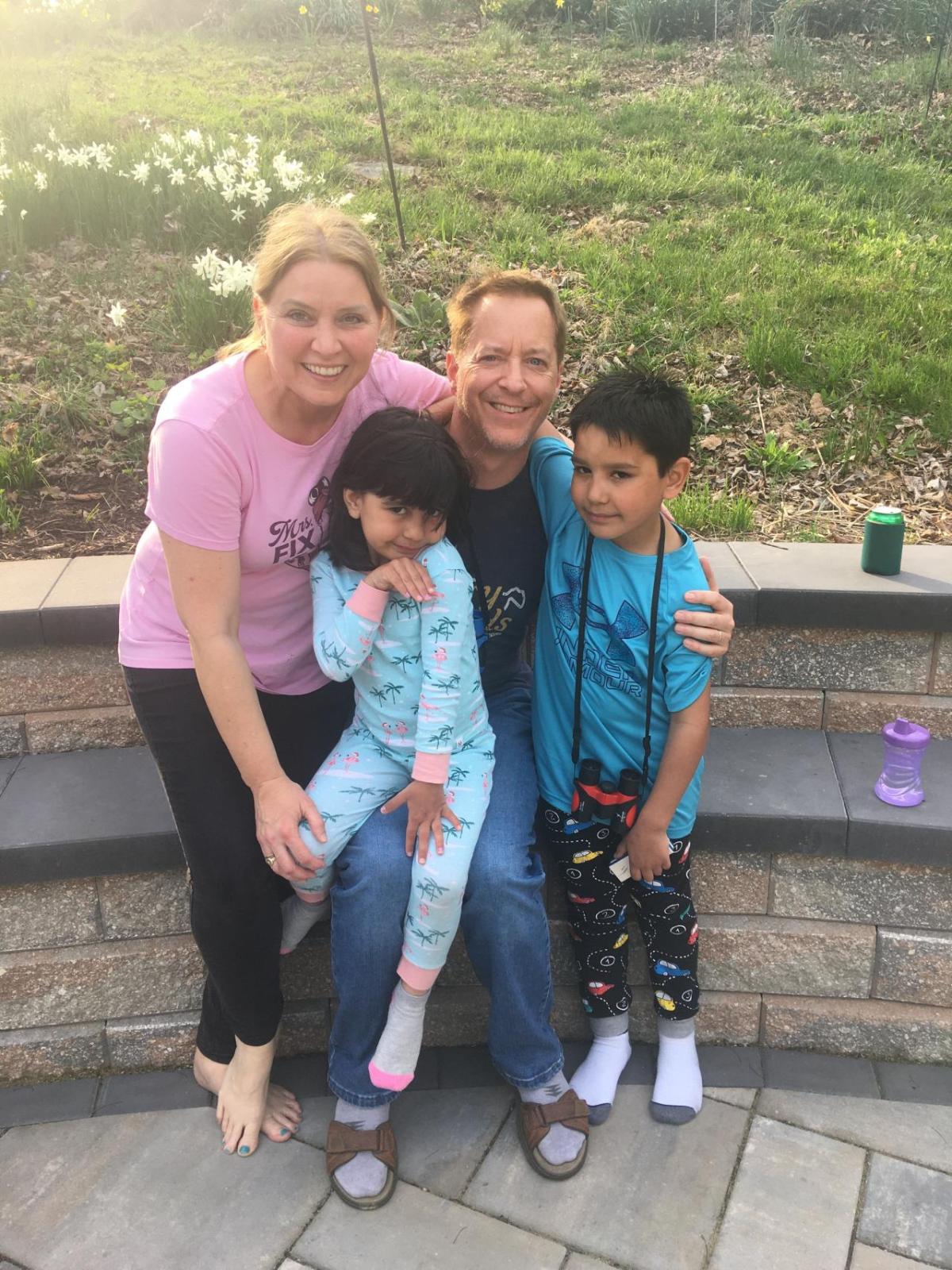 When Todd Gillenwater and his wife adopted two children from Bulgaria, there was a lot to learn – from the kids' favorite foods to how to help them acclimate to life in the U.S.
Thanks to Medtronic paid leave benefits, Gillenwater could take 12 weeks away from work to learn those details and bond with Ani, 4, and Plamen, 8. He even learned to cook their favorite dishes, including tarator, a cold cucumber soup, and moussaka, a Bulgarian casserole made from potatoes and ground beef.
"I think I've been doing OK," joked Gillenwater, a senior government affairs program director. "Actually, I think I've been doing better than OK on the food front."
The gift of time
Last year, Medtronic enhanced its parental leave benefits for U.S. employees, including offering up to 24 weeks paid leave for birthing mothers. Non-birthing parents, like Gillenwater, who adopt or add a child through surrogacy can get up to 12 total weeks of paid leave.
Todd said the time away from work has "meant the world" to his family as everyone got acclimated to the new living situation — and to each other.
"I don't know how we would have done it without that," Gillenwater said of the policy.
Part of Gillenwater's leave was covered by Medtronic global family care leave, which is available to all eligible employees globally and provides up to six weeks paid leave for a variety of reasons.
"We want to support employees at every career and life stage," said Vice President of Global Benefits and Payroll Denise King. "In addition to supporting new parents taking time away, we're equally committed to supporting employees who need to step away to care for an aging parent."
Intentions and serendipity
The Gillenwaters have been married for 29 years. The couple always knew they'd like to adopt children and about eight years ago, they started the laborious journey of background checks, meetings with social workers, and mountains of paperwork. The financial lift of adopting children was lessened thanks to adoption reimbursement offered by Medtronic in the U.S. The policy also helps with donor and surrogacy costs as employees grow their family.
When the couple finally received a call from the adoption agency in May 2022 that a pair of siblings in Bulgaria was up for international adoption, they reviewed the documents and a few photos of Ani and Plamen — it was love at first sight.
"It was a relief knowing the company was providing that time off and again, really putting the Mission into action," Gillenwater said.
Now at home for six months, Gillenwater said the foursome is finding their groove of doing "regular family things."
Plamen plays soccer and Ani always comes home from preschool with dirty knees from playing in the sandbox. The kids do homework, and practice English together, and Gillenwater toils in the kitchen perfecting one Bulgarian dish after the next for his family.
Gillenwater said he's "very much looking forward to Father's Day" on June 18 — his very first.
Support in moments that matter
Family Care Leave (Global): Up to six weeks paid leave every 24 months. This can be used for things such as caring for a family member with a serious health condition, or bonding with a new child.
Enhanced Parental Leave (U.S.): The Medtronic enhanced parental leave provides up to 24 weeks paid leave (previously 14-16 weeks) for birthing mothers. Non-birthing parents and employees who adopt or add a child through surrogacy can get up to 12 total weeks of paid leave. (Includes time via Family Care Leave)
Adoption (U.S.): Medtronic offers reimbursement for adoption, surrogacy and third-party reproduction expenses. Up to 12 weeks paid leave for bonding (via Family Care Leave and Enhanced Parental Leave)
Fertility (U.S.): Allows employees enrolled in a U.S. Medtronic medical plan to receive three fertility cycles, including medication, nutrition, mental health support, and 24/7 virtual care during that process. Family Care Leave allows for six weeks at 100% pay for miscarriage or pregnancy loss.
Learn more about Medtronic here.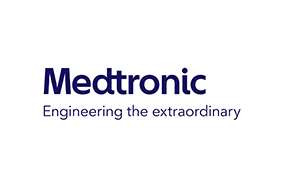 Medtronic
Medtronic
Bold thinking. Bolder actions. We are Medtronic.

We lead global healthcare technology and boldly attack the most challenging health problems facing humanity by searching out and finding solutions. Our Mission — to alleviate pain, restore health, and extend life — unites a global team of 90,000+ passionate people. Powered by our diverse knowledge, insatiable curiosity, and desire to help all those who need it, we deliver innovative technologies that transform the lives of two people every second, every hour, every day. Expect more from us as we empower insight-driven care, experiences that put people first, and better outcomes for our world.

In everything we do, we are engineering the extraordinary.
More from Medtronic