Published 06-16-23
Submitted by Medtronic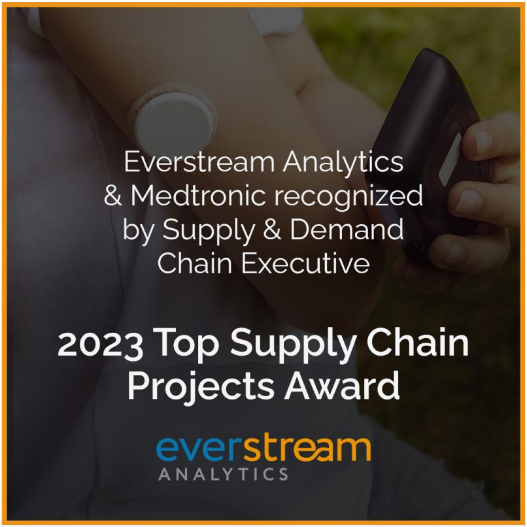 Everstream Analytics and Medtronic have been named winners of Supply & Demand Chain Executive's 2023 Top Supply Chain Projects Award. The award recognizes Everstream's UFLPA Risk Solution created to help companies uncover risk and demonstrate compliance with current and emerging forced labor requirements such as the Uyghur Forced Labor Prevention Act (UFLPA).
The UFLPA Risk Solution is powered by Everstream Discover, the only automated multi-tier visibility solution fully integrated with an end-to-end supply chain risk management platform. Discover aggregates billions of transactions and records across thousands of data sets and sources, analyzing material flow and supplier relationships to uncover risk. Everstream customers can utilize insights from these analytics to evaluate and predict supplier risk within forced labor regions.
"It's an honor to be recognized for the important work Everstream is doing to address forced labor in the supply chain," said Julie Gerdeman, Chief Executive Officer, Everstream Analytics. "Discover and our UFLPA solution solve the difficult challenge of uncovering forced labor risk hidden deep in complex supplier networks. We're helping clients find and address these abhorrent business practices to deliver on our promise of building more resilient, responsible, and sustainable supply chains worldwide."
To date, Everstream has evaluated forced labor risk at hundreds of thousands of suppliers, including those used by Medtronic, whose Mission is to alleviate pain, restore health and extend life.
"Medtronic is committed to doing everything we can to uncover and mitigate supply chain risks related to human rights," said Joe Robinson, VP Enterprise Risk and Continuity of Medtronic. "Everstream was able to look across our extended value chain for forced labor risks and produce valuable insights that enable us to understand our risk profile, monitor for potential future human rights violations, and deliver on our Mission while maintaining good citizenship as a company."
The full list of Top Supply Chain Projects winners can be found at https://sdce.me/av7r0h and more information on supply chain responsibility at Medtronic can be found in the 2022 Integrated Performance Report.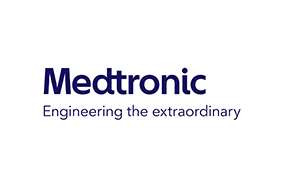 Medtronic
Medtronic
Bold thinking. Bolder actions. We are Medtronic.

We lead global healthcare technology and boldly attack the most challenging health problems facing humanity by searching out and finding solutions. Our Mission — to alleviate pain, restore health, and extend life — unites a global team of 90,000+ passionate people. Powered by our diverse knowledge, insatiable curiosity, and desire to help all those who need it, we deliver innovative technologies that transform the lives of two people every second, every hour, every day. Expect more from us as we empower insight-driven care, experiences that put people first, and better outcomes for our world.

In everything we do, we are engineering the extraordinary.
More from Medtronic