Published 06-15-23
Submitted by The Home Depot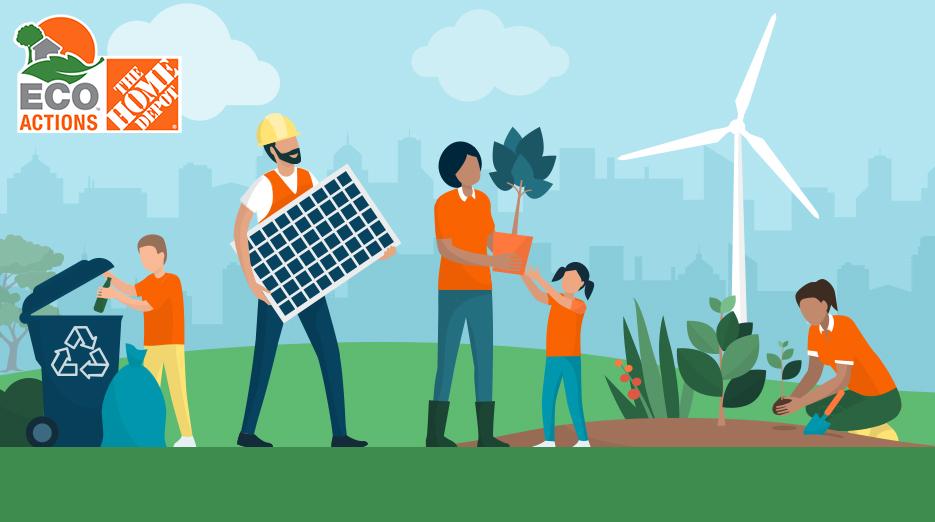 Originally published on Built From Scratch
Within The Home Depot, there is a large group of eco-conscious associates. They call themselves the Sustainability Squad, and they are living proof that Eco Actions make a difference. They are living a DIY sustainability lifestyle.
We sat down with members of the Sustainability Squad to learn more about their inspiration, motivation, and their individual Eco Actions.
Christopher Kelley is an Asset Protection Auditor at the Perris, CA, Direct Fulfillment Center and has been a member of The Home Depot community for nearly six years. Recently, the Home Depot's Eco Actions social media community featured Christopher's posts about his home succulent garden. Here's Christopher's thoughts on sustainability and succulents.
"The Sustainability Squad made me want to do more. In my backyard, have a couple of roses and several birds of paradise, but I actually want to create a bigger space to plant more succulents in the backyard."

– Christopher Kelley
How did you get involved with the Sustainability Squad?
I believe it was on Yammer. I love participating in the community and sharing where I've incorporated the values [of The Home Depot] into my life. I was just in the midst of changing my home's entire landscape with succulents to help better the environment. I've seen a lot of individuals posting on Eco Action's Yammer community, showing how they were doing things to help and sustain our environment. I wanted to join in and do my part as a Home Depot associate, just living our values.
Why succulents?
I chose succulent plants like aloe vera because they grow very easily and quickly, and they're easy to obtain. They don't use a lot of water, so we don't have to water them every single day. And you still have a nice-looking yard.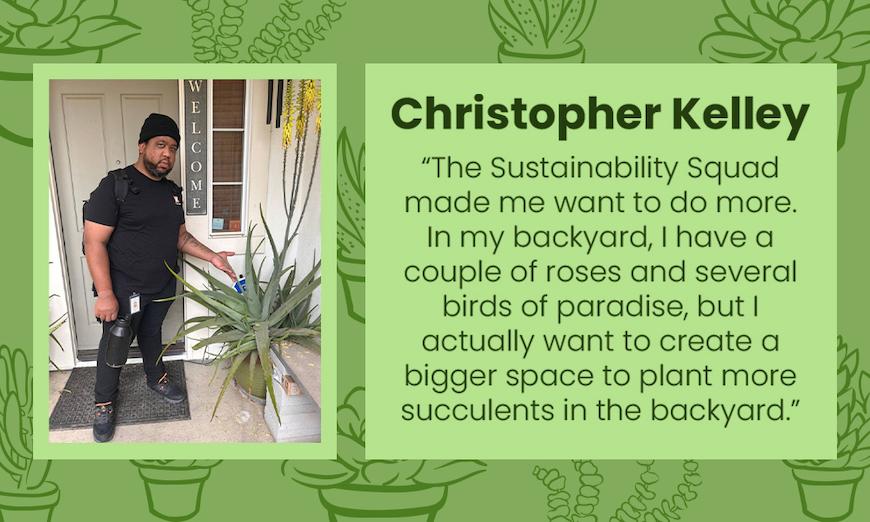 Do you have any tips for succulent planters? What should people know before they get into succulents?
I would recommend going to Home Depot and getting aloe vera plants. As they grow, you can replant them in a bigger area. After my plants outgrew their pot, I planted them in the ground, and they expanded from there. All the aloe vera plants I have currently came from four small, one-liter plant boxes. Here's my pro tip: If you need plant food, you can use spoiled milk once a month. If I have milk that's going bad, instead of throwing it out, I add water to it and pour it on the plant, and it turns into plant food.
Click here to read Chris' full Q&A
Danielle Gadberry lives in Kansas, where she is a Pro Account Expediter for The Home Depot's PSC. Danielle has taken action to eliminate plastic waste in her home. Her Eco Actions include switching to shampoo and dish soap in bar form to making her own cleaning products. But Danielle's most impressive and creative Eco Actions is no doubt her crocheted, reusable market and produce bags. Danielle makes plarn (plastic yarn) out of plastic bags and uses it to crochet bags and mats for her own use and to donate to local homeless shelters.
"I'm interested in finding ways to reduce our carbon footprint and take that next step for the next generation. So, I made a conscious effort at the beginning of this year to reduce as much waste as possible."

– Danielle Gadberry
When did you first decide to reduce plastics in your life? Was it difficult to transition away from single-use plastics? 
I consider myself a very ecofriendly person. I grew up on a farm, and my mom was all about recycling. We reused everything and even composted. Now that I'm an adult, I see the impact I have on the world. Now that I have my own money, I see that I can really make a difference – just myself and my family. But in the past year, I've made more of a conscious effort to become more ecofriendly. I'm interested in finding ways to reduce our carbon footprint and take that next step for the next generation.
So, I made a conscious effort at the beginning of this year to reduce as much waste as possible. And it's nice to not have so many plastic bottles sitting under my sink because I've switched a lot of my household cleaning products to vinegar, water and essential oils. I've switched to concentrated dish soap. And I use shampoo and conditioner bars.
Click here to read Danielle's full Q&A 
Michael Parent is based in Toledo, OH, where he is the Department Supervisor for five departments. Michael and his family have turned their backyard into an urban farm, where they grow food and teach neighborhood children about native plants and wildlife.
"We like the idea of our kids being able to walk through the backyard and grab an apple off the tree or being able to pick asparagus for dinner."

– Michael Parent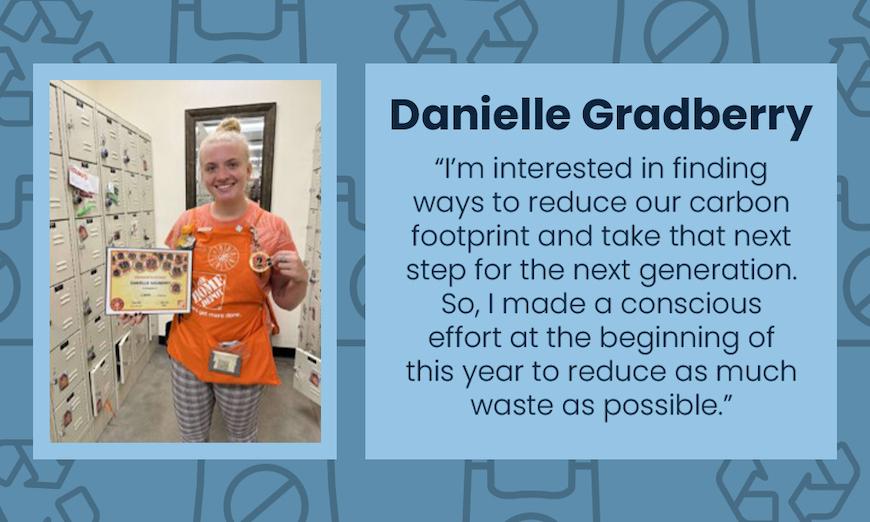 Your family's urban farm is impressive. Can you tell us a bit about your family and your farm? 
My wife Tonya and I have five children: three boys and two girls. They range in age from 10 all the way up to 23. We live in the suburbs of Toledo, and we have an urban farm in our backyard. It's been really fun to explore what can be done on a half-acre in a suburb!
Our farm is a group effort for my family, but my wife is the brains of the operation. She's a very smart woman who loves research. So, our farm is a decade in the making – between her research into the different plants that work well together, and us learning which plants offer the best output for our space. We have tried to optimize our yard so that every inch brings something to the table.  
Our vision is to have what is called a food forest, where you essentially make a small forest out of various perennial foods and supporting plants. And if it isn't food, or it doesn't help the food grow, it isn't in there. We like the idea of our kids being able to walk through the backyard and grab an apple off the tree or being able to pick asparagus for dinner. We want our kids and their friends to be able to sit out under our gazebo and snack on whatever is around them.
Where did the idea for an urban farm originate, and how has it evolved? 
You know, urban farming is nothing new. People have been doing it for a long time, but we really got the idea for this from our church, which is in an urban area and has a huge community garden. And I mean huge! The network that created it included local farmers, other community gardens nearby and neighbors. We were part of it and learned so much. We thought, 'We can do this at home.' And not only can we do it at home, but we can also support our family and maybe even create enough abundance where we can start giving back to the community as well. So, that's our long-term goal.
But it's been years and years of reading people's books, their stories, and their experiments and methods. Then we began implementing it and doing things in our own way. But mostly we started just like everybody else does – experimenting with little backyard gardens. We planted a lot to see what would grow. And then it just starts to grow itself, and before you know it, you're just covered in plants everywhere.
We got serious when COVID hit. Because there's a lot of us, we knew we needed to come up with more sustainable ways to live and supplement our grocery budget. It was then that we put in a makeshift greenhouse with a little garden around it. Now we have two greenhouses. We're kind of upgrading as we go and growing just like any other entity would.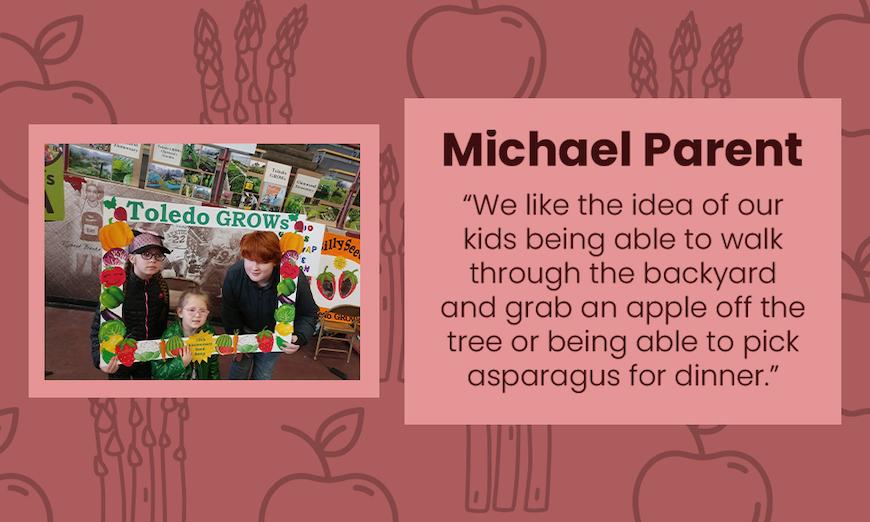 We are very entrepreneurial about our farm. For example, we brought on chickens during COVID, but now we are phasing them out. When you consider the amount of room they require, and what you get from them, the return on investment for chickens isn't as high as fruit trees. Plus, the little flock we have are more pets than food. So, we're just letting them live their best life.
Click here to read Michael's full Q&A 
These interviews were originally published on Eco Actions website. Click here for more #SustainabilitySquad storytelling and visit here to learn more about The Home Depot's commitment to sustainability.  
Keep up with all the latest Home Depot news! Subscribe to our bi-weekly news update and get the top Built from Scratch stories delivered straight to your inbox.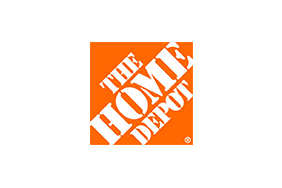 The Home Depot
The Home Depot
About The Home Depot
We are the world's largest home improvement specialty retailer with stores in all 50 states, the District of Columbia, Puerto Rico, U.S. Virgin Islands, 10 Canadian provinces, and Mexico.
More from The Home Depot