Published 06-15-23
Submitted by Taproot Foundation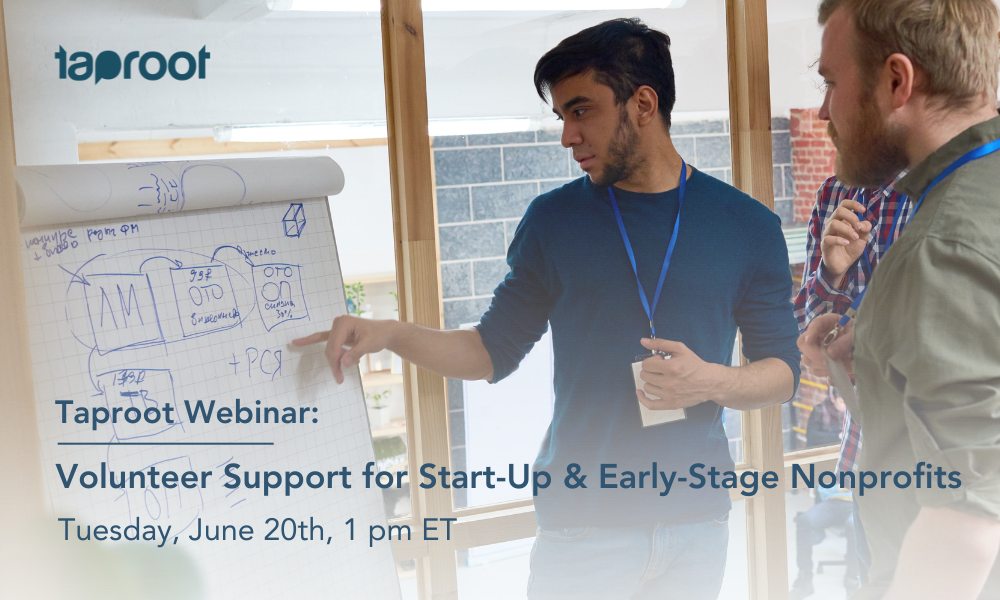 Tuesday, June 20 at 1 PM ET / 12 PM CT / 11 MT / 10 PT
Too often, nonprofit organizations in their early phases are left out of funding or support opportunities due to their budget size, length of operations, or small staff. Taproot doesn't believe in these restrictions. In fact, our staff members and volunteers are uniquely positioned to provide advice and resources for early-stage organizations building their IT, HR, marketing, business strategy, operations, and finance infrastructure for the first time.
During this free, one-hour webinar on Tuesday, June 20, Taproot's Nonprofit Success Coach and Senior Director of Community Engagement will dig into: 
Why Taproot's services are a perfect fit for start-up nonprofits looking to elevate their work 
Volunteer consultations and projects in marketing, tech, HR, strategy, operations, and finance that we've seen be especially impactful for early-stage organizations 
How to connect with support from Taproot's community of 150,000+ skilled volunteers 
Register now to join this nonprofit webinar! And invite friends or colleagues—Taproot's services are free to use and open to all mission-driven organizations, regardless of budget or staff size. We'll save time for live Q&A, so you're encouraged to attend live! If the timing doesn't line up with your schedule, sign up anyway and we'll share the recording with you as soon as it's available. 
This is a free Taproot Foundation event. Taproot Foundation is a US-based nonprofit that gets social good organizations the resources they need, for free, through connections with talented, passionate volunteers. If you are interested in joining Taproot's community, create your profile on Taproot Plus.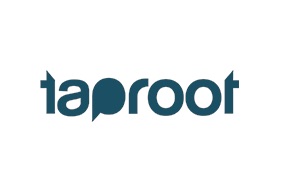 Taproot Foundation
Taproot Foundation
Taproot helps mission-driven organizations amplify their impact by mobilizing skilled volunteers to advance resource equity. Since 2001, our community has served over 19,000 social change organizations and provided almost 2 million hours of service worth over $300 million. By ensuring nonprofits have access to skilled resources at no cost, we facilitate HR, finance, marketing, and strategy projects that can help them achieve their mission. Volunteers get to support causes they care about in meaningful ways. And the corporations we help to develop skilled volunteering programs boost employee engagement and support their local communities and causes their teams care about.
More from Taproot Foundation