Published 06-14-23
Submitted by Bayer

"Food & Nutrition and Health & Wellness come together at the core of our giving priorities for Bayer Fund, and we are proud to have helped to provide nearly 100,000 medically tailored meals – and counting – as part of Food Outreach's direct impact on people's lives," said President of Bayer Fund Al Mitchell.
Food Outreach extends a healing hand to people battling hunger and a cancer diagnosis
When you're not feeling well, finding the strength to prepare healthy foods can be a challenge. When you're not feeling well and you don't have the resources to purchase nutritious food, eating healthy can seem impossible.
"People living in economically distressed circumstances and diagnosed with cancer are most vulnerable in their fight to regain their health, as they generally do not have access to critical nutritional support, putting them at a greater disadvantage than others battling the same illnesses," says Julie Lock, Executive Director, Food Outreach, Inc., St. Louis, Missouri.
Food Outreach addresses this need by providing nutrition services, free-of-charge, to qualified clients who are battling food insecurity and a cancer diagnosis. It is a mission that aligns perfectly with the priorities of Bayer Fund, notes Al Mitchell, President of Bayer Fund. "Food & Nutrition and Health & Wellness come together at the core of our giving priorities for Bayer Fund, and we are proud to have helped to provide nearly 100,000 medically tailored meals – and counting – as part of Food Outreach's direct impact on people's lives."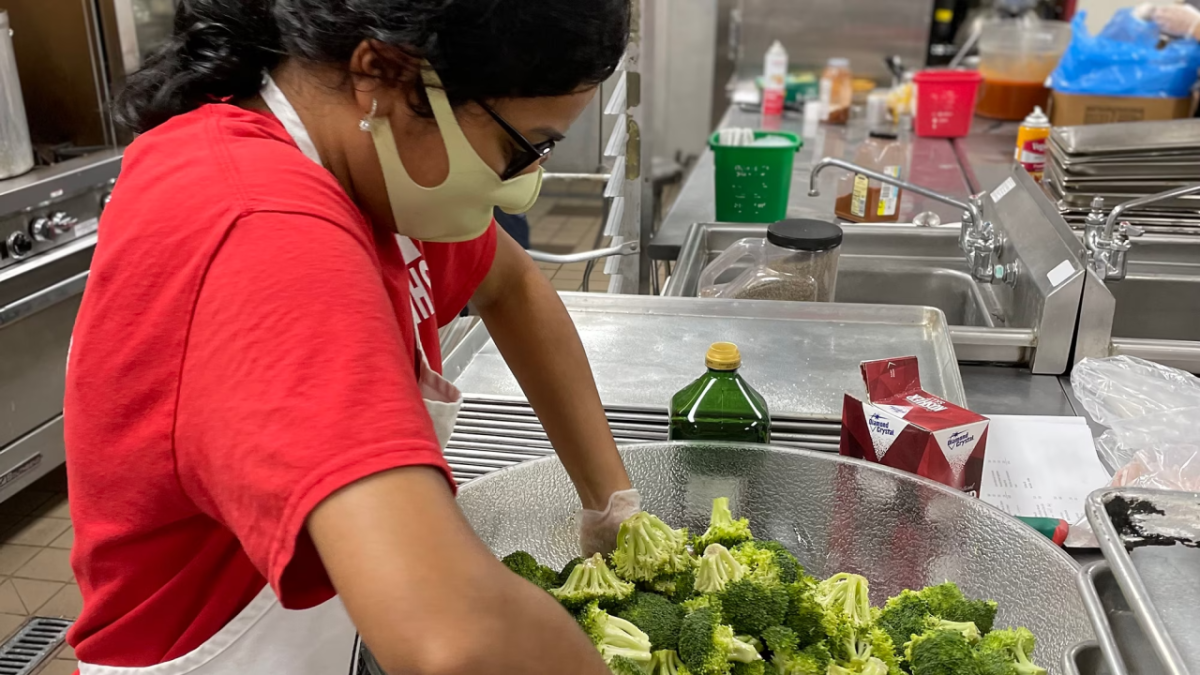 Scratch-Prepared Entrees and Sides
A Food Outreach executive chef oversees the creation of the program's scratch-prepared, medically tailored meals. Once a client is enrolled, they are eligible to receive up to 60 meals per month, or 2 meals per day. Meals include both scratch-prepared entrees and sides, as well as fresh produce and shelf-stable grocery items.
Food Outreach also employs two full-time dietitians to assist with menu creation and to meet with clients to discuss their diet and nutrition needs as it relates to their cancer diagnosis, set goals, and provide counseling and education about available resources.
For clients who are disabled, elderly, too ill to travel, or do not have access to public transportation, Food Outreach has a home delivery program for meals, thanks in part to a Bayer Fund grant which allowed them to purchase a new vehicle for the program. "In 2023, we anticipate serving up to 500 clients per month through home delivery across 150 zip codes," Julie says.
Bayer Fund donations also enabled the purchase of a walk-in cooler/freezer combo, allowing Food Outreach to increase its storage capacity by 150 percent. "We can now store up to 15,000 scratch-prepared medically tailored meals on site at any time," Julie says.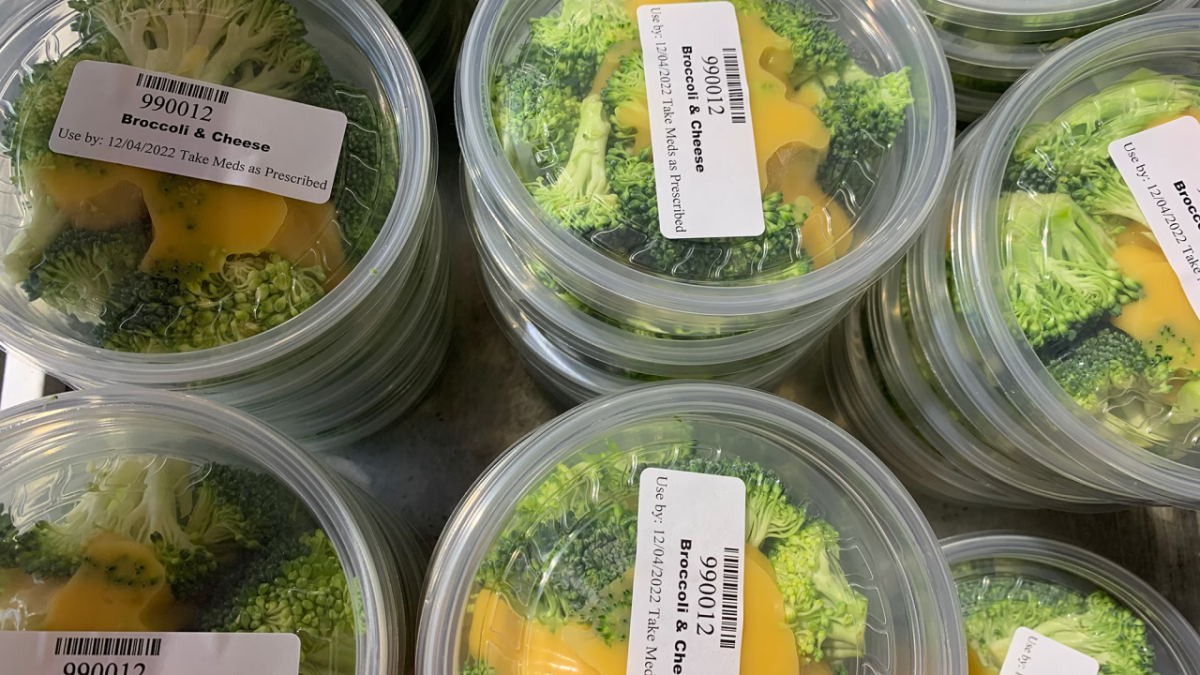 Increasing food costs remain one of Food Outreach's largest obstacles, with costs increasing 42 percent in 2022. Despite this, the organization remains focused on keeping its meal unit costs as low as possible. "Medically tailored meals provided through for-profit retail outlets can cost between $8-$20 per meal. Food Outreach's medically tailored meals are, at a minimum, 50 percent less expensive than retail."
Food Outreach purchases 95 percent of its food from grocery distributors rather than depending on in-kind donations of food. "This is important to provide our clients with consistency and ensure the high nutritional quality of our food," Julie says.
Grants and individual donations allow Food Outreach to continue to provide high quality food at lower costs. Another important contribution is the support from more than 1,200 volunteers annually. "This is the equivalent of 8.5 full-time employees, which dramatically reduces our overhead costs," Julie says.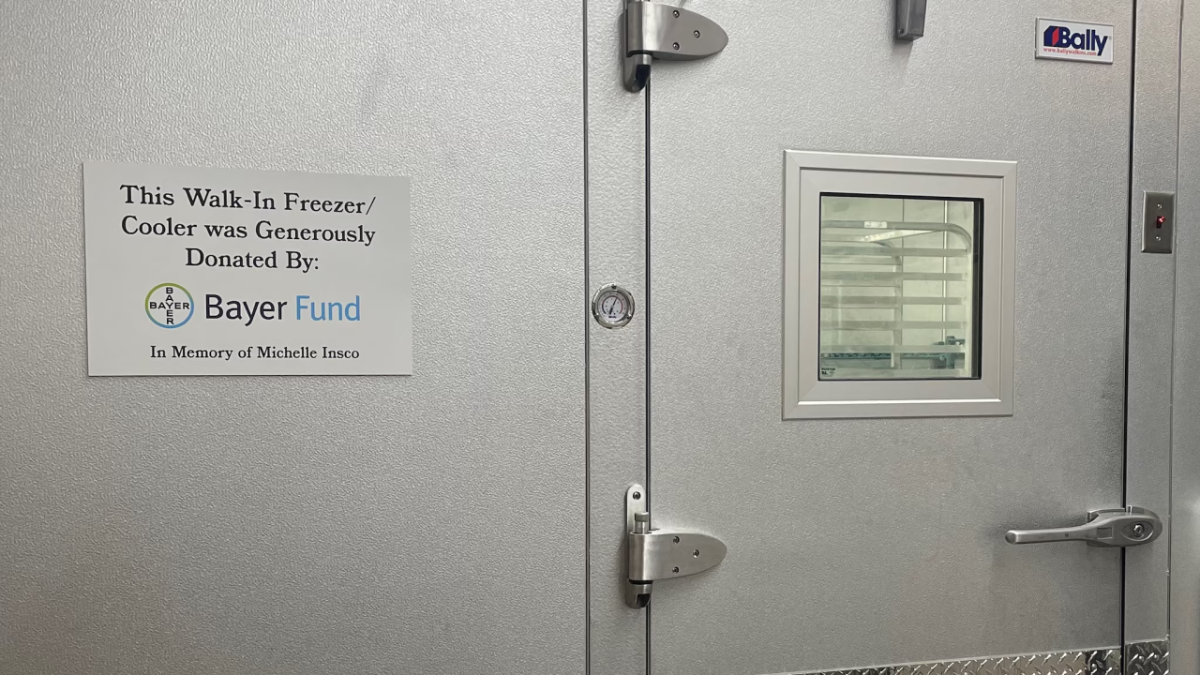 If you live in the St. Louis area, Food Outreach warmly invites you to volunteer with them! Please contact alyssa@foodoutreach.org to find the right opportunity. Click here to donate to Food Outreach.
"Small interactions with clients let us know that the work we do makes a difference in their lives," Julie says. "From hearing that the food we provide feeds clients when they 'don't have money to cover groceries – even with a full-time job' to the 'services being a blessing' and encouraging clients to try new foods they otherwise wouldn't try, we find joy in spending time and building connections with clients."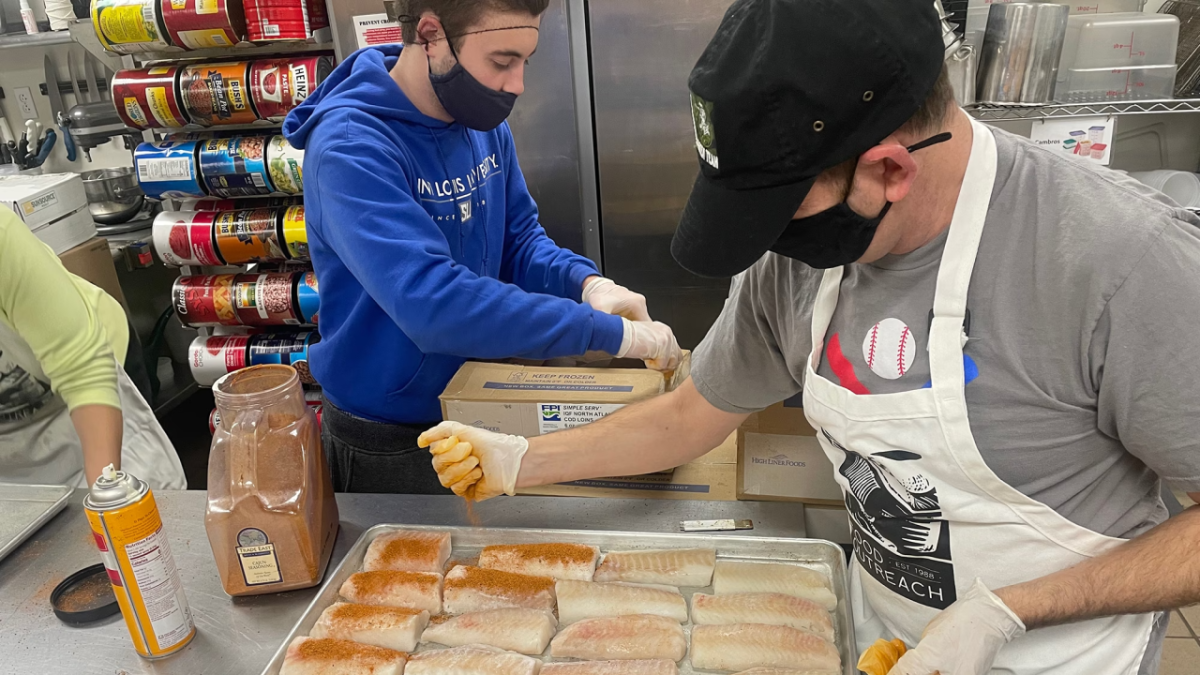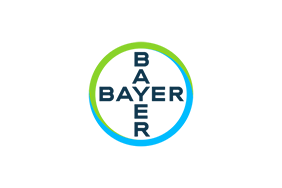 Bayer
Bayer
Bayer: Science For A Better Life
Bayer is a global enterprise with core competencies in the Life Science fields of health care and agriculture. Its products and services are designed to benefit people and improve their quality of life. At the same time, the Group aims to create value through innovation, growth and high earning power. Bayer is committed to the principles of sustainable development and to its social and ethical responsibilities as a corporate citizen. In fiscal 2015, the Group employed around 117,000 people and had sales of EUR 46.3 billion. Capital expenditures amounted to EUR 2.6 billion, R&D expenses to EUR 4.3billion. These figures include those for the high-tech polymers business, which was floated on the stock market as an independent company named Covestro on October 6, 2015. For more information, go to www.bayer.com.
More from Bayer