Published 06-08-23
Submitted by Gilead Sciences
Marion grew up very healthy, never even getting colds or the flu – but that changed as she got older. 
In her late 50s, Marion's doctor found a cancerous wart that required an intense six weeks of radiation therapy, coupled with chemotherapy. Then nearly five years later, she was diagnosed with myelodysplastic syndrome (MDS), a rare form of blood cancer that often occurs in people previously treated with radiation or chemotherapy.
A stem cell transplant is usually key to surviving MDS, but due to Marion's age and chronic conditions, she wasn't a good candidate for a transplant. Instead, her hematologist put her on a medication and she responded well.
Today Marion visits her doctor every four weeks for blood testing and has been treatment-free for more than 18 months.
"I don't look back," she says of her experience. "The disease does not define me. I am still me."
Originally published by Gilead Sciences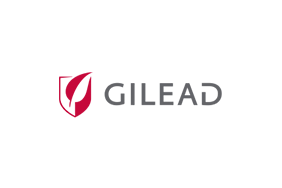 Gilead Sciences
Gilead Sciences
Gilead Sciences, Inc. is a research-based biopharmaceutical company that discovers, develops and commercializes innovative medicines in areas of unmet medical need. The company strives to transform and simplify care for people with life-threatening illnesses around the world. Gilead has operations in more than 35 countries worldwide, with headquarters in Foster City, California.
More from Gilead Sciences