Published 06-08-23
Submitted by GoDaddy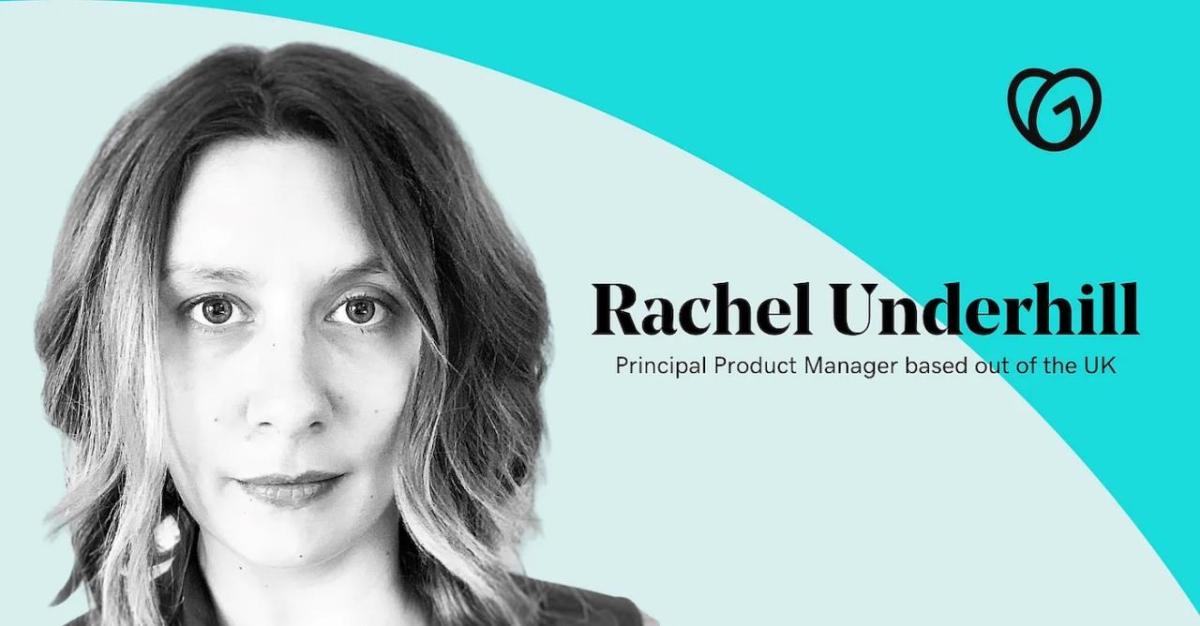 Originally published on GoDaddy Life
Tell us a little bit about yourself and what you do at GoDaddy?
I'm Rachel, a Principal Product Manager on GoDaddy's Identity team specializing in products that relate to Profile and Consent. I'm based in the UK working remotely. However, I get to join forces with my team and colleagues in Asia, Europe and the US, making us a truly global team!
My day-to-day work is to ensure that our customer experience relating to their consent and PII is as secure and seamless as possible. I own the full stack — both the UI and the backend. This keeps the challenges varied between experimentation and platform architecture.
I joined GoDaddy in May of 2021 after a career in Financial and Professional Services, as I wanted to work more with the latest technologies and support small businesses. In my spare time, you can find me riding my horse, Zu, doing yoga, and weightlifting.
What advice would you give to young women starting at GoDaddy or entering into the Tech Industry?
My advice would be to: apply for the job, ask to be part of opportunities, embrace the fear of the new, and never feel worried about asking for help or advice. There are fantastic women in tech groups, including the GDWIT group, here at GoDaddy, where support and advice is freely available. No question or feeling is too silly or small.
Regardless of the sector or the company, imposter syndrome strikes us all. Studies have shown that women are less likely to apply for jobs unless they meet 100% of the requirements on the job description. This typically means that we don't go for the same opportunities as our counterparts, even if we are equally qualified.
What I've learned through my career (and would encourage young women to think about when it comes to new opportunities) is to be open to learn, remain curious, and to continue with critical thinking skills. Additionally, you should be willing to take on new challenges. Hone your narrative through these skills, and how you would apply it to these new challenges. Then, use it to overcome any imposter syndrome you may have.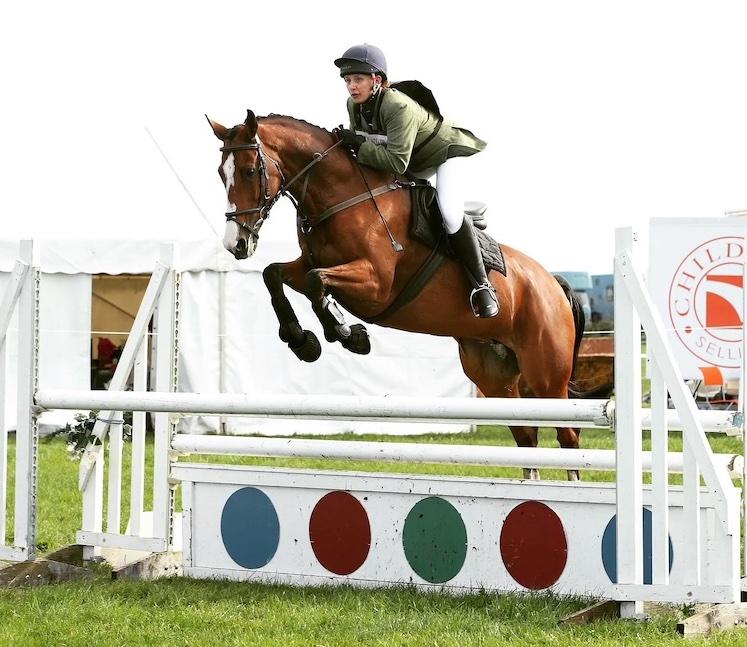 As a woman, what appeals to you about working in a rather male-dominated industry?
I've always worked in male-dominated industries — financial services, professional services, and now tech. For me, it's just been how it landed rather than a specific target to work in male-dominated industries. The sectors and work have always appealed to me due to their complexity, being delivery orientated, and fast-paced.
I was incredibly lucky to have been taught that there is nothing women can't do by my awesome family. For me, the work is interesting and challenging. It doesn't matter whether the sector is male-dominated, female-dominated, or equally split.
What's something you're actively trying to unlearn at work?
Throughout my career, I have wanted to give additional value by always being the glue (i.e., the person who always gets people together to solve an issue, follows up on actions, and push for resolution). I know that this is valuable, but I'm trying to unlearn that this role should always be done by me. By always fulfilling this role, I'm not only stopping others from giving value, I'm also stretching resources — my time and brain capacity.
This is a key personal development point for me this year as my remit has become wider and more complex. It's important for me to learn that others can be the glue, so I can give the best version of myself in the aspects I am managing.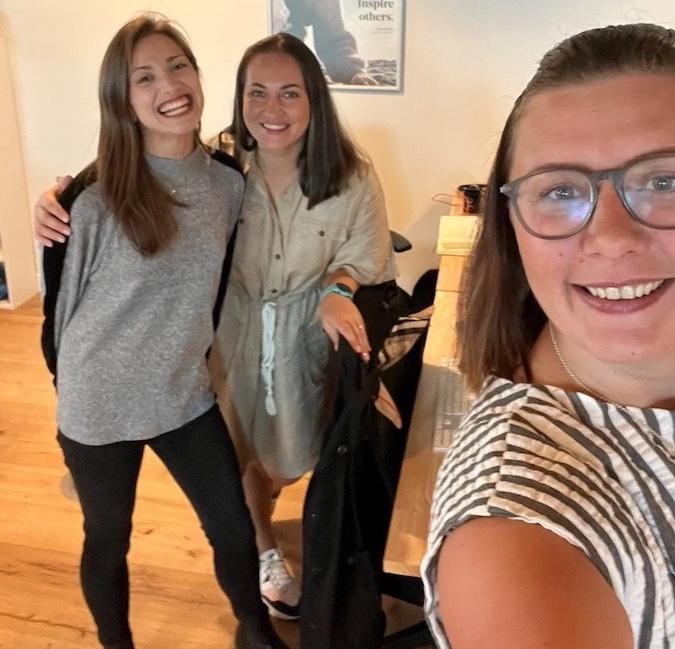 What motivates you at work?
My motivation comes from my three P's: People, Pride and Possibilities.
People — always, every time. I've worked in roles where the work wasn't super interesting, but I had a great team and a great boss. I've also worked in roles where the work was fascinating, but I didn't have that bond with the people. I found it much easier to leave the roles where the work was great, but the people were not, than the other way round. In my current role, I have the best of both worlds including some truly fabulous women!
Pride — always wanting to execute well, and on time i.e., Getting Stuff Done! This doesn't mean I'm a perfectionist, I am far from it. I believe there is a careful balance between perfection and being on time. The pride I get from delivering to our customers, and getting better, is a great motivator.
Possibilities — I am incredibly driven to open new doors and new opportunities. This doesn't mean new jobs or new roles necessarily. It simply means the opportunity to learn something new, meet new people or take on a new project. The motivation for these possibilities inspire me to network, listen to what other people are doing, and most importantly, improve my day-to-day, so I'm as efficient as possible.
Are you enjoying this series and want to know more about life at GoDaddy? Check out our GoDaddy Life social pages! Follow us to meet our team, learn more about our culture (Teams, ERGs, Locations), careers, and so much more. You're more than just your day job, so come propel your career with us.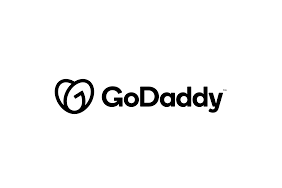 GoDaddy
GoDaddy
GoDaddy is empowering everyday entrepreneurs around the world by providing all of the help and tools to succeed online. GoDaddy is the place people come to name their idea, build a professional website, attract customers, sell their products and services, and manage their work. Our mission is to give our customers the tools, insights and the people to transform their ideas and personal initiative into success. To learn more about the company, visit www.GoDaddy.com.
GoDaddy focuses on making opportunity more inclusive for all in the communities where we work, live and play across the globe. We rally behind inclusive entrepreneurship and other critical local needs that empower people to succeed through philanthropic and in-kind donations, volunteerism, strategic partnerships and advocacy.
Empower by GoDaddy is GoDaddy's global community and philanthropic program equipping entrepreneurs in underserved communities with training, tools and peer networks to accelerate their journeys. GoDaddy rallies behind entrepreneurs in underserved communities by building their confidence and skills to strengthen their small business' digital presence.  Entrepreneurs engage in customized learning experiences, work 1-1 with GoDaddy volunteer coaches and local mentors, and gain access to wrap-around services, in-kind products and networks boosting their small businesses success.
More from GoDaddy