Published 06-07-23
Submitted by Nasdaq

Written by Nasdaq in partnership with Daryl Kennedy from Piva Capital
Climate tech startups are proving very attractive to investors. Venture capital ("VC") funds with an explicit decarbonization focus announced $10 billion of new capital raised in 2022, contributing to a total $63 billion of new dry powder for climate solutions across all private equity asset classes. [1] Despite tough market conditions in 2022, venture deals for climate-focused companies totaled over $26 billion in 2022 – more than double the average amount raised by any other vertical. [2] In addition, the largest IPO to date in 2023 happens to be climate-focused solar technology company Nextracker, which made its public market debut on February 9 with a $638 million IPO. [3]
Investors—especially VCs—are not only focusing on climate tech, but also adding responsible investing practices focused on environmental, social, and governance ("ESG") considerations to their toolkit. Pitchbook's annual Sustainable Investment Survey found that the percent of general partners ("GPs") who have fully integrated sustainable investment principles throughout their portfolio rose from less than 40% in 2021 to over 45% in 2022. 45% of VC respondents said they were most focused on the positive environmental impacts of investments over other aspects of ESG, compared to 35% of their non-VC counterparts. This emphasis suggests VCs in particular see enabled emissions reductions of their portfolio companies as a key element of fund value creation and strategy.
The intersection of these two trends, climate tech startup investment and venture capital responsible investment focus, poses an interesting question: How can VC-backed climate tech companies work together with their investors to advance responsible business practices? Startups already addressing climate change through their core products and services should consider:
ESG integration: Understand how VCs incorporate non-financial considerations into their investment processes and address these considerations in your business early on.
Impact measurement: Quantify metrics—especially carbon impact—to powerfully tell your business story. Enabled emissions reduction often correlates directly with revenue generation.
IPO preparation: As early as practical, thoughtfully integrate sustainability information into operations to optimize exit valuation when going public.
[1] Climate Tech VC newsletter: New dry powder for a new climate
[2] Data from PitchBook as of January 28, 2023
[3] Bloomberg: Nextracker jumps up to 29 after 638 million US IPO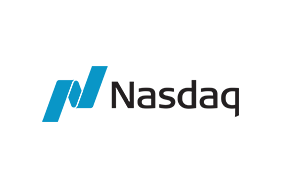 Nasdaq
Nasdaq
Nasdaq (Nasdaq: NDAQ) is a global technology company serving the capital markets and other industries. Our diverse offering of data, analytics, software and services enables clients to optimize and execute their business vision with confidence. To learn more about the company, technology solutions and career opportunities, visit us on LinkedIn, on Twitter @Nasdaq, or at www.nasdaq.com.
More from Nasdaq