Published 06-07-23
Submitted by UN Global Compact Network UK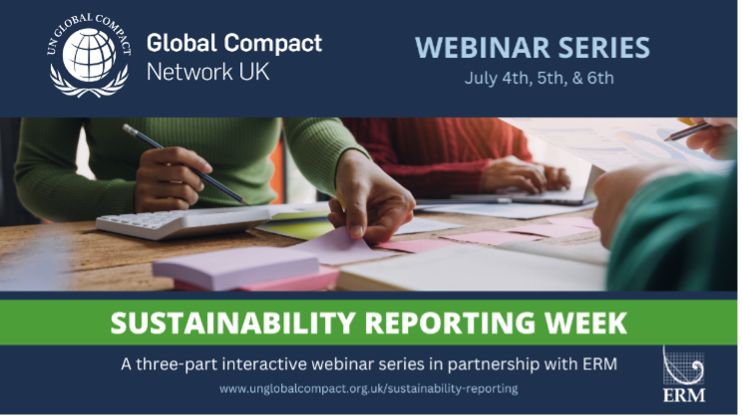 Sustainability reporting continues to develop at a fast pace and create challenges for businesses trying to design coherent and consistent reporting that meets jurisdictional requirements and investors' expectations.

To help companies prepare for regulatory changes and seize business opportunities, UN Global Compact Network UK is hosting a series of webinars in partnership with ERM running 4 – 6 July. The series will take a deep dive into the specifics of new ESG/Sustainability disclosure regulations and standards, the European Green Deal finance package, and strategies and practical recommendations to get ready for non-financial disclosures.

Register for Sustainability Reporting Week and find more information here.
Understanding the European Green Deal Finance Package – Tues. 4th July, 11:00 - 12:00 BST
This webinar will support understanding the EU's ambitious and comprehensive package of measures that seek to improve capital flows towards sustainable activities and transition to a climate-neutral Europe. We will explore how Corporate Sustainability Due Diligence (CSDD), the EU Taxonomy, the Corporate Sustainability Reporting Directive (CSRD), and EU Sustainability Reporting Standards (ESRS) affect your business and how to prepare for them.

Navigating the new reporting frameworks & standards – Wed. 5th July, 11:00 - 12:00 BST
This session will review the scopes, distinctions, and commonalities between the most relevant reporting requirements: TCFD, CSRD, ISSB, ESRS, and SEC. We will also explore the tools and technology available to help your business comply with their requirements.

Setting up a plan to integrate new frameworks and standards into your business – Thurs. 6th July, 14:00 - 15:00 BST
We will bring you case studies of corporations that have restructured their reporting approach and embraced the new regulations.. This workshop will help you to prepare to integrate the new reporting regulations and standards into your business
Don't miss out! Learn about the other key issue areas covered by the series here.

Media Contact:
Brenda Staines (she/her)
Head of Governance Programme
UN Global Compact Network UK
Follow us: Twitter | LinkedIn | Website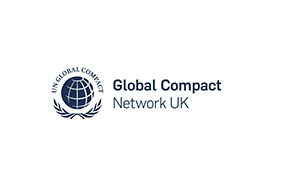 UN Global Compact Network UK