Published 06-06-23
Submitted by GreenBiz

This June, more than 900 finance, investment and sustainability professionals will convene in Boston for GreenFin 23 — the premier sustainable finance and investing event. Join the growing GreenFin community today to support the just transition to a decarbonized economy.
Register by June 23 and apply the 10% discount code 3BLGF23 to save $500 off the Final Rate.
Meet the speakers: Learn from and network with industry experts providing their valuable insights and perspectives on sustainable financial products and services. Featured speakers include:
Davida Heller, Director, Head of Sustainability Strategy – Citi
Rob Bradley, Managing Director, Climate Change and Sustainability Services – EY
Laura Draucker, Director, Corporate Climate Emissions – Ceres, Inc. 
Kristen Sullivan, Partner, Audit & Assurance – Deloitte
Can't Miss Sessions: Participate in more than 80 inspiring sessions within the GreenFin 23 program. Featured sessions include: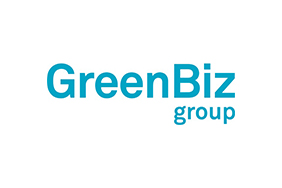 GreenBiz
GreenBiz
GreenBiz Group is a media and events company that advances the opportunities at the intersection of business, technology and sustainability. Through its website, three annual events (GreenBiz, VERGE, Circularity), peer-to-peer network and research, GreenBiz promotes the potential to drive transformation and accelerate progress — within companies, cites, industries and in the very nature of business.
More from GreenBiz