Published 06-06-23
Submitted by Keysight Technologies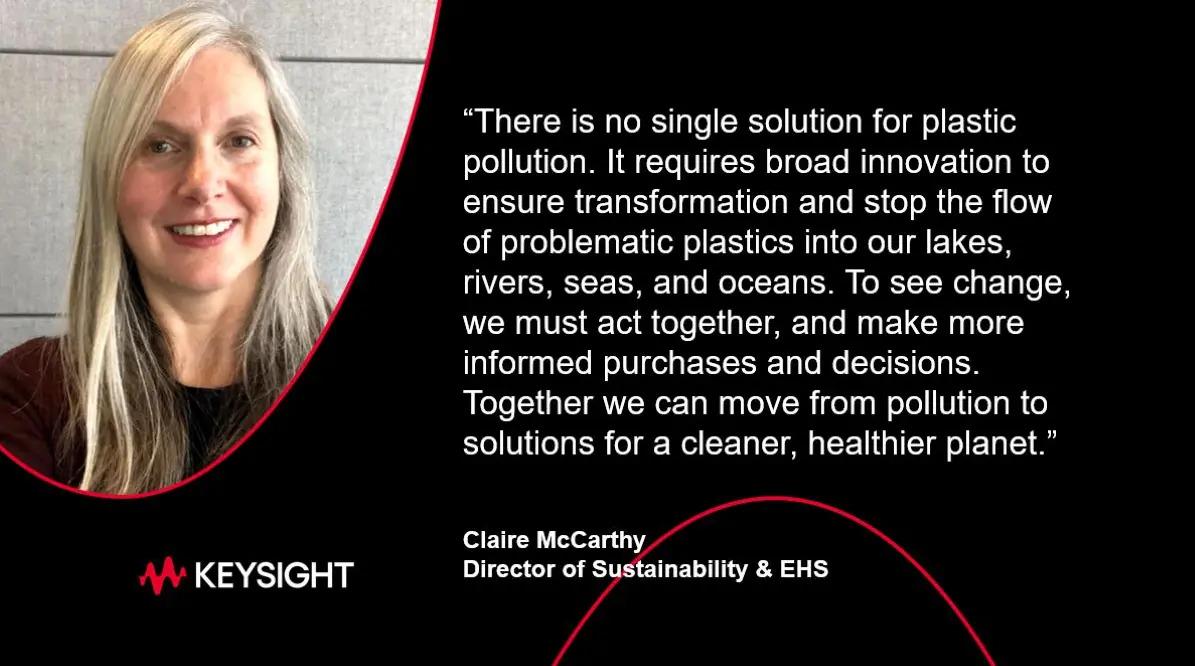 The theme for World Environment Day 2023 on June 5th is Beat Plastic Pollution which calls for global solutions to combat plastic pollution. World Environment Day is led by the United Nations Environment Programme (UNEP) and has been held annually since 1973. This year marks the 50th year and reminds us that people's actions on plastic pollution do matter. It is time to accelerate these actions given that plastic waste flowing into aquatic ecosystems is expected to nearly triple by 2040.
Per the UNEP, more than 400 million tons of plastic is produced every year worldwide, half of which is designed to be used only once. Of that, less than 10% is recycled. An estimated 19-23 million tons end up in lakes, rivers, and seas annually. That is approximately the weight of 2,200 Eiffel Towers all together. More than 800 marine and coastal species are affected by this pollution through ingestion, entanglement, and other dangers.
Microplastics, which are tiny plastic particles up to 5mm in diameter find their way into food, water, and air. It is estimated that each person on the planet consumes more than 50,000 plastic particles per year –and many more if inhalation is considered.
With available science and solutions to tackle the problem, governments, companies, and other stakeholders must scale up and speed actions to help solve this crisis.
Reduction of Plastic in Operations
Keysight helps build a better planet through our sustainably developed electronic measurement solutions that accelerate innovations to change lives, secure the world and connect people across the globe. At Keysight, we care for our people, our planet, and the communities where we operate. At the heart of this is a sincere belief in conducting business in an ethical, legally compliant, environmentally sustainable, and socially responsible manner.
Environmental sustainability is present in multiple facets of Keysight's business – from our policies to our products and services, to the actions of every employee. We strive to reduce plastics in operations at sites around the world including the following initiatives:
After an inspiring initiative at our largest manufacturing facility in Penang, Malaysia, Keysight facilities eliminated single-use plastic straws globally in 2020
In Japan, single use chopsticks were replaced with reusable chopsticks in the café
Keysight's product take-back program aims to minimize the environmental impact of our products and operations by offering reuse programs.
Keysight's Contribution to a Circular Economy
Per the UNEP, a shift to a circular economy can reduce the volume of plastics entering oceans by over 80% by 2040; reduce virgin plastic production by 55%; save governments US$70 billion by 2040; reduce greenhouse gas emissions by 25%.
Keysight's main contribution to a Circular Economy is assuring our solutions are designed and produced to support an extensive use phase, of up to 40 years active service; supported by our calibration, repair and remarketing services. Supporting a circular economy, our equipment is maintained, repaired, refurbished and recycled.
Keysight Services help customers protect their innovation investment in our equipment through the following principles:
MAINTAINING -- Our instruments must provide repeatable and accurate results throughout their lifetime. Periodic calibration services assure the quality of measurements are maintained year after year.
REPAIRING -- While products are designed for long term reliability, failures do occur. Repair services help minimize any instrument downtime and customer disruption. Equipment is supported for a minimum of five years after market withdrawal.
REFURBISHING -- Technology does not stand still, and enhancements and upgrades are made available to extend the useful life of equipment. When a newer piece of equipment is finally required, substantial trade-in discounts are offered to customers, providing a strong incentive to return equipment to Keysight. We have a dedicated business to refurbish equipment and offer the equipment for sale.
RECYCLING -- Equipment only enters the waste stream many decades after being placed on the market. Our contribution to the stream of waste electrical and electronic equipment (WEEE) is insignificant (<0.7% of all EU WEEE.) While return to Keysight is made available, most customers responsibly manage end of life equipment through their B2B waste processes.
Pollution to Solution
In order to shift from Pollution to Solution for plastics, it is necessary to reduce the amounts of plastic waste produced on land, especially since plastic waste can persist in the environment for centuries. Continuing with business as usual, or behaviors as usual is no longer an option. There are improvement steps that we can all take from avoiding the most problematic single use plastic items, to looking at long term solutions to find more durable alternative materials and products.
There is no single solution for plastic pollution. It requires broad innovation to ensure transformation to stop the flow of problematic plastics into our lakes, rivers, seas, and oceans. To see real change, we must act together, and make more informed purchases and decisions. Together we can move from pollution to solutions for a cleaner, healthier planet.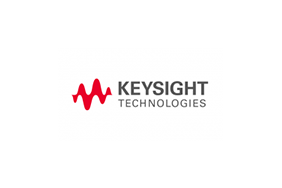 Keysight Technologies
Keysight Technologies
At Keysight (NYSE: KEYS), we inspire and empower innovators to bring world-changing technologies to life. As an S&P 500 company, we're delivering market-leading design, emulation, and test solutions to help engineers develop and deploy faster, with less risk, throughout the entire product lifecycle. We're a global innovation partner enabling customers in communications, industrial automation, aerospace and defense, automotive, semiconductor, and general electronics markets to accelerate innovation to connect and secure the world. Learn more at Keysight Newsroom and www.keysight.com.
More from Keysight Technologies