Published 06-02-23
Submitted by KeyBank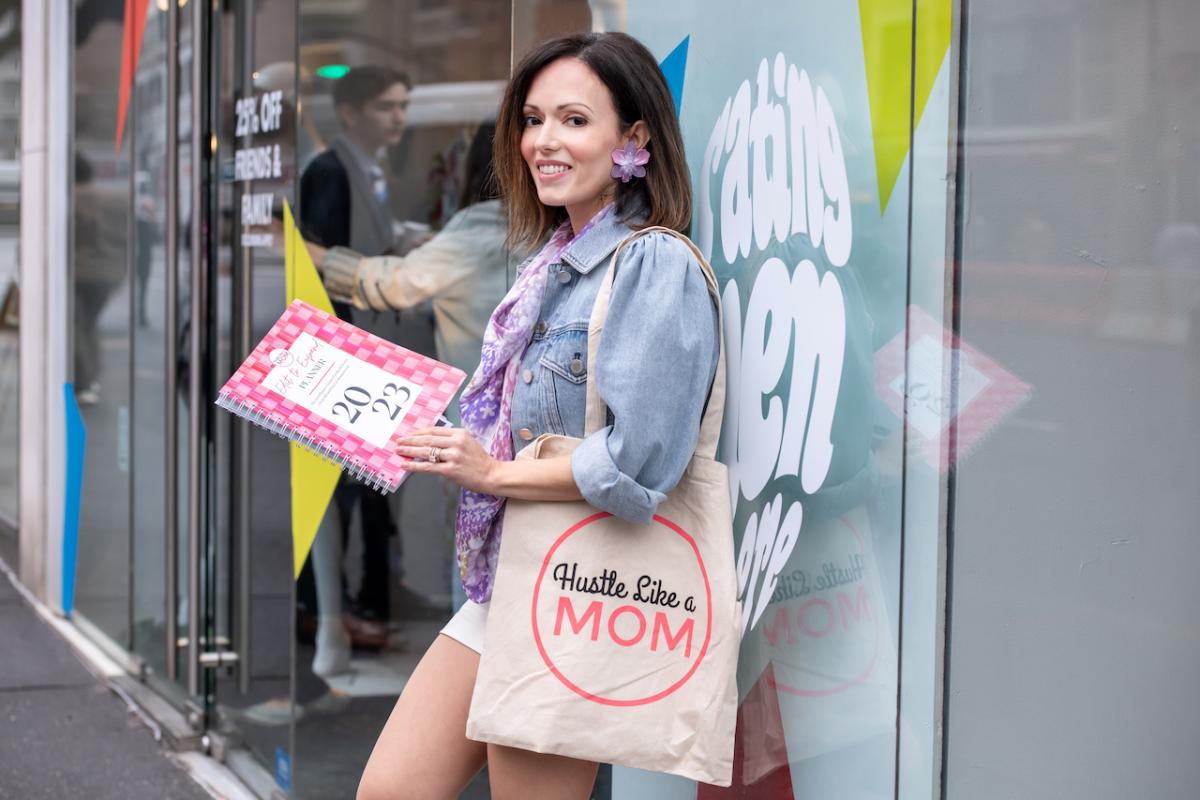 Life moves very fast for everyone, but it sometimes feels like warp speed to many moms. In 2016, Pamela Pekerman was a busy entrepreneur and mom trying to find the balance between her career and kids. One day she woke up and thought, "Why doesn't this feel great? I was active in the creation of this life I have, so why doesn't it fit anymore?" This thought transferred to a realization that something needed to change, which is how Hustle Like A Mom started. This multi-media and events-driven brand is focused on empowering, educating and supporting moms who want to align personal and professional aspirations.
Recently, KeyBank's Key4Women sat down with Pamela to find out more about Hustle Like A Mom and its goal of helping others navigating the between drop off and pick up mompreneur lifestyle or figuring out how to align personal and professional aspirations in their chosen path.
Who is the audience for Hustle Like A Mom?
Myself! I wanted to know that I wasn't alone, that other moms were trying to not really find balance, as that's a false claim, but other moms that found themselves searching for harmonious career and lifestyle flows. So in 2016, I started to reach out to my professional friends and those around my age with kids and started asking questions. I began to put these conversations up on YouTube and essentially the brand was started. In 2019, I decided to bring together like-minded female entrepreneurs for an event in Manhattan. Of course, after the event wrapped, I quickly realized it was not convenient for these hustling mompreneurs to get to the city. That clarity led me to recognize it was time I started going to the suburbs to find our real audience and community. I am what I call "a suburban mom with an urban mindset," meaning I left the high-rises of midtown Manhattan, but didn't go too far.
What is the key to your success with Hustle Like A Mom?
The key was quickly realizing who I am. Who was my audience, client and community? I had to figure out what I like to do and how it fit with my dreams, but also with my schedule. I wasn't chasing a customer; I was understanding my community. This is what got me through COVID. I narrowed my focus and did the work to find what mom entrepreneurs really needed. This is when Hustle Like A Mom really boomed. We got to know who our customer was. I even named her… Kristen. Throughout the process, I understood what Kristen's morning routine looked like, what newsletters she liked to read, what she wanted to see on social media and much more. This allowed me to really connect and build the community I was trying to support. It allowed me to recognize a "Kristen" from a mile away, so I could immediately say, "That's my girl."
What are some challenges you faced?
Any small business comes with unique and not-so-unique challenges. My biggest challenge was knowing my worth, which I know many business owners struggle with, but women in particular. You have to take time to sit down and write out what you bring to the table. When you see it for yourself, you will determine what your product or service should be worth. If you undersell yourself, it will be hard to gain and retain the clients you deserve. Knowing your worth will help you and your business grow. I truly believe that we are our own doorstop. All too often, it is fear that holds us back from taking the leap, knocking on the door, or asking the questions. Go where the money is and do it! Moving past your doorstop can unlock unlimited potential.
How do you strategize your day now that you work less hours?
I have become a fiercely protector of my precious time. Thru COVID, I oversaw and supplemented virtual learning for nearly two years. At the same time, Hustle Like A Mom boomed – virtual summits, 1:1 coaching, group coaching programs. I took note of what time management and goal setting strategies worked for me, as well as my clients. I developed the Edit to Expand Method and Quarterly Planning Parties which considered your reality, financial needs, & professional plus personal desires. The Edit to Expand Method began to change lives and lead to not only business growth for clients, but an uptick in joy. In 2023, I published the Edit to Expand Planner, which sold out and was featured in Entrepreneur Magazine. We're currently working on the 2024 planner and can't wait to share it with women across the country!
How did you get introduced to Key4Women? 
I was on a panel with Elona Shape, a Co-Chair of Key4Women in the Hudson Valley. While I had been in business for over 18 years, I had always viewed my bank interaction as transactional, rather than a chance to build a relationship. But her talk made me curious, so we met for lunch, and it really showed me the value a group like Key4Women can offer. I believe Key4Women and Hustle Like A Mom align in that we want to empower female small business owners. We are walking the walk and not just talking the talk. We are holding hands with them to truly support our local economy by supporting women in business. So, I am working alongside Key4Women and together we host panels, events, Instagram Live chats, newsletters and more. Saying "yes" to a collaboration with Key4Women was easy because it was just so right in every aspect. I introduced my clients to Key4Women and KeyBank right away. The services KeyBank provides ideally fit our needs, and so I wanted to share these possibilities. It is a valued relationship, and I am so happy to put our tools and resources together to enhance our entrepreneurs' success.
Any last thoughts? 
If someone would have told me I would eventually model my career on what I call the "drop-off and pick-up lifestyle," that is, working smarter, not harder between 9 a.m. and 3 p.m., I would have said they were talking to the wrong person. However, time changes you in many positive ways. Before, I was in a constant juggle of working, but also wondering who would pick up my kids if I was running late? What I someone gets sick and I have to cancel a TV shoot? This struggle wasn't a life I was able to thrive in. I needed a new path, and I created it. I want to continue to support women and their dreams, and with the help of Key4Women, it just helps to make that path a little easier.
Pamela Pekerman- Hustle Like A Mom CEO- www.hustlelikeamom.com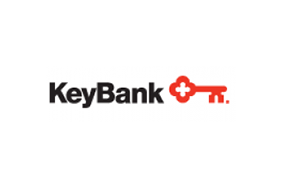 KeyBank
KeyBank
KeyCorp's roots trace back 190 years to Albany, New York. Headquartered in Cleveland, Ohio, Key is one of the nation's largest bank-based financial services companies, with assets of approximately $176.2 billion at March 31, 2021. Key provides deposit, lending, cash management, and investment services to individuals and businesses in 15 states under the name KeyBank National Association through a network of approximately 1,100 branches and more than 1,400 ATMs. Key also provides a broad range of sophisticated corporate and investment banking products, such as merger and acquisition advice, public and private debt and equity, syndications and derivatives to middle market companies in selected industries throughout the United States under the KeyBanc Capital Markets trade name. For more information, visit https://www.key.com/. KeyBank is Member FDIC. 
More from KeyBank