Published 06-02-23
Submitted by SAP
Welcome to a very special episode of the Climate Confident podcast, brought to you in partnership with SAP!
Today, we've got a truly fascinating conversation for you. We're sitting down with Bhushan Nigale, the dynamic Lead for SAP's Sustainability Development Program. He is at the forefront of SAP's innovative Green Ledger project, an ambitious undertaking that is poised to revolutionize the way businesses handle their environmental and sustainability data.
In our chat, Bhushan explains how SAP is leveraging technology to create a sustainable future. He provides an in-depth view of the Green Ledger project - it's not just about calculating carbon emissions, but also making this data easily accessible and actionable for businesses to help them make meaningful changes.
We delve into the ins and outs of ESG data, looking at different themes like emissions, water, and diversity, equity, and inclusion (DEI). Bhushan shares how SAP aims to establish a common set of ESG themes to create a robust ESG data foundation. He talks about the importance of customizing solutions to specific organizations and regions, emphasizing that "one size does not fit all."
Bhushan also gives us a glimpse into the future of the Green Ledger project, discussing its ongoing development and the vision to expand into other categories like water, land, and biodiversity. He highlights how crucial it is to keep a focus on the social side of sustainability - tackling issues like modern slavery, child labor, and creating a more equitable workplace.
I encourage you to give this episode a listen - it's an enlightening look into how technology can help us tackle some of our most pressing environmental challenges. Bhushan's passion for sustainable development and his deep understanding of the subject matter makes this an episode you won't want to miss!

In the podcast Bhushan mentioned a paper that SAP published along with the World Business Council for Sustainable Development - you can find that here.
Enjoy the show - and don't forget you can check out the video version of this podcast at https://youtu.be/uuUsV8owRNI!
Podcast supporters
I'd like to sincerely thank this podcast's generous supporters:
Lorcan Sheehan
Hal Good
Jerry Sweeney
Christophe Kottelat
Andreas Werner
Richard Delevan
Anton Chupilko
And remember you too can Support the Podcast - it is really easy and hugely important as it will enable me to continue to create more excellent Climate Confident episodes like this one.
Contact
If you have any comments/suggestions or questions for the podcast - get in touch via direct message on Twitter/LinkedIn.
If you liked this show, please don't forget to rate and/or review it. It makes a big difference to help new people discover the show.
Credits
Music credit - Intro and Outro music for this podcast was composed, played, and produced by my daughter Luna Juniper
Thanks for listening, and remember, stay healthy, stay safe, stay sane!
Listen to the podcast here.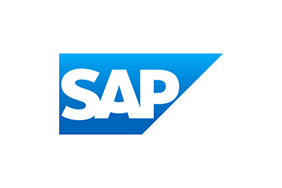 SAP
SAP
SAP's strategy is to help every business run as an intelligent, sustainable enterprise. As a market leader in enterprise application software, we help companies of all sizes and in all industries run at their best: SAP customers generate 87% of total global commerce. Our machine learning, Internet of Things (IoT), and advanced analytics technologies help turn customers' businesses into intelligent enterprises. SAP helps give people and organizations deep business insight and fosters collaboration that helps them stay ahead of their competition. We simplify technology for companies so they can consume our software the way they want – without disruption. Our end-to-end suite of applications and services enables business and public customers across 25 industries globally to operate profitably, adapt continuously, and make a difference. With a global network of customers, partners, employees, and thought leaders, SAP helps the world run better and improve people's lives.
More from SAP