Published 06-02-23
Submitted by Southern Company
On Monday, May 1, Miss America 2023 Grace Stanke visited Vogtle Units 1-4 to tour the project and talk with nuclear professionals across the station.
Grace, a senior at University of Wisconsin majoring in nuclear engineering, is using her national platform to promote her platform "Clean Energy - Cleaner Future" and educate audiences about the value of nuclear energy in a carbon-free environment.
The Vogtle 1&2 Women in Nuclear chapter hosted her for breakfast, where she shared details about her passion for nuclear energy and her desire to encourage students, especially women, to pursue careers in STEM – science, technology, engineering, and math.
"That was particularly meaningful for me - her drive to empower females in STEM careers, where we sometimes face challenges as women," said WIN Chair Irimar Bradl. "She's a phenomenal communicator who is dispelling the myths and misconceptions about nuclear energy through her interactions across the country and even internationally."
Seeking to learn more about core design, she met with reactor engineers at Vogtle 1&2 and visited the spent fuel pool. Later, the Vogtle 3&4 chapter of North American Young Generation in Nuclear (NAYGN) hosted Grace for lunch and a Q&A session, where she talked about what drew her to nuclear (her dad was an engineer who has survived cancer with the aid of nuclear medicine). She answered questions based on her classwork, research on advanced reactors, and internships related to fusion and commercial nuclear power. She also shared stories from her childhood, competition experiences and fun facts such as she's a classical violinist who also learned fiddle tunes like "The Devil Went Down to Georgia."
"Grace is a rockstar for nuclear!" said Vogtle 3&4 NAYGN Chair Paul Rodi. "She was relatable, down to earth, and hilarious! Our NAYGN members are excited to hear more from her as a keynote at our national annual conference next month."
Grace was thrilled to be on site as the project announced a new milestone for Unit 4 – the completion of Hot Functional Testing. She went in Unit 4 containment to see the reactor vessel firsthand, visited the Unit 3 Control Room, and was able to run simulations at the Unit 3&4 Training Center – including initiating a manual reactor trip. She noted how exciting it was to experience first-hand the digital modernization at the site.
"The energy industry is fortunate to have Grace as an ambassador," said Communications Coordinator Mike McCracken, who accompanied her throughout her time in Augusta. "As a nuclear engineer, she understands the importance of a diverse energy mix and helps her audiences, who typically don't know anything about either nuclear or the energy grid, understand how all of the technologies work together to ensure clean, reliable electricity. It's exciting to watch her tell our story."
Following graduation, Grace wants to have hands-on plant experience while learning energy policy and continuing to positively advocate for the future of the nuclear industry.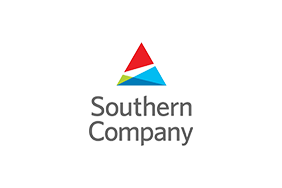 Southern Company
Southern Company
Southern Company (NYSE: SO) is a leading energy provider serving 9 million residential and commercial customers across the Southeast and beyond through its family of companies. Providing clean, safe, reliable and affordable energy with excellent service is our mission. The company has electric operating companies in three states, natural gas distribution companies in four states, a competitive generation company, a leading distributed energy distribution company with national capabilities, a fiber optics network and telecommunications services. Through an industry-leading commitment to innovation, resilience and sustainability, we are taking action to meet customers' and communities' needs while advancing our goal of net zero greenhouse gas emissions by 2050. Our uncompromising values ensure we put the needs of those we serve at the center of everything we do and are the key to our sustained success. We are transforming energy into economic, environmental and social progress for tomorrow. Our corporate culture and hiring practices have earned the company national awards and recognition from numerous organizations, including Forbes, The Military Times, DiversityInc, Black Enterprise, J.D. Power, Fortune, Human Rights Campaign and more. To learn more, visit www.southerncompany.com.
More from Southern Company