Published 06-01-23
Submitted by GoDaddy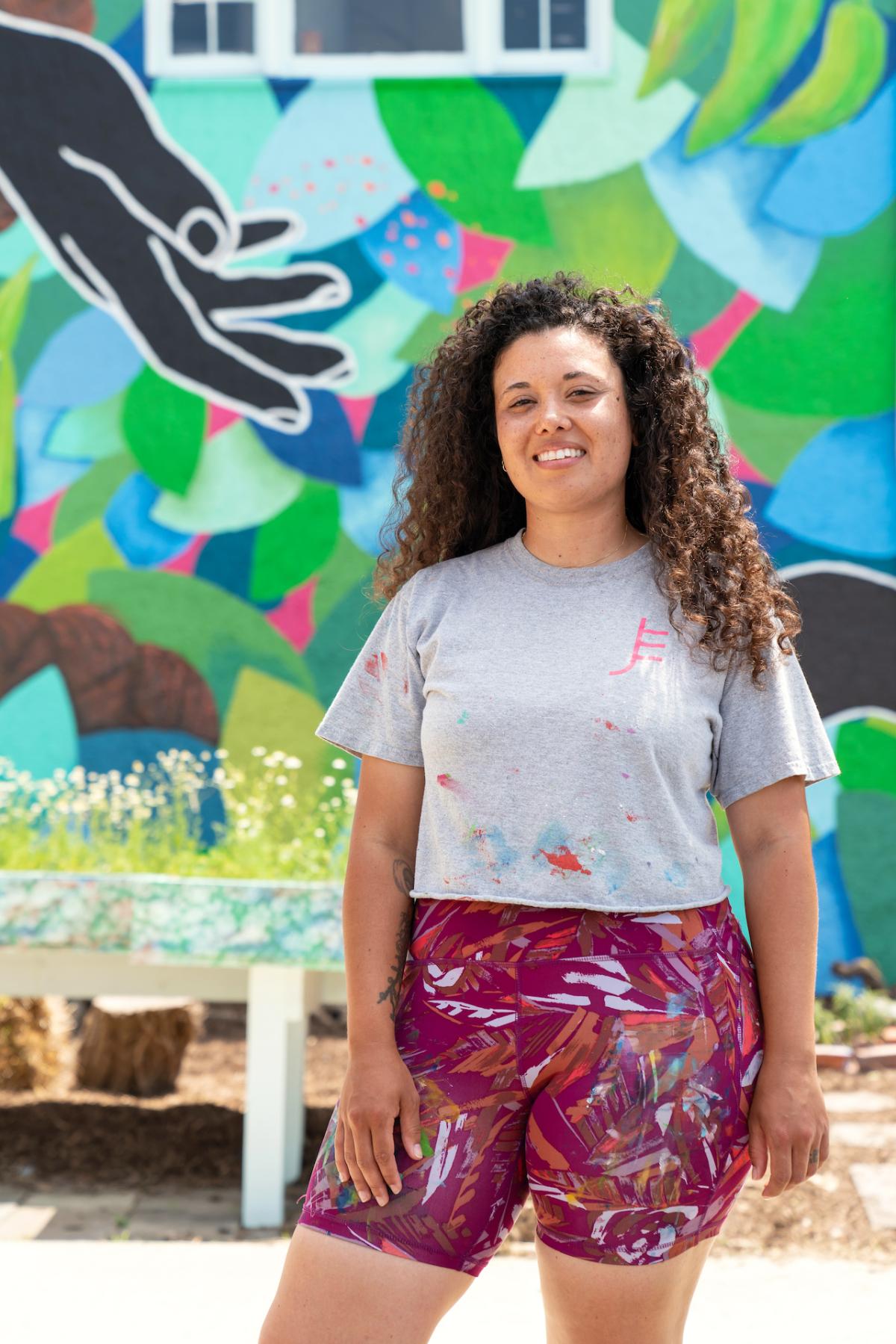 Meet Jaz Erenberg, an aspiring entrepreneur who turned her dreams into reality with the help of Empower by GoDaddy, a social impact program designed to help entrepreneurs in and from underserved communities succeed in the ever-evolving digital landscape. As an AfroLatina artist and young entrepreneur based in Baltimore, Jaz wasn't surprised to learn from GoDaddy's Venture Forward research initiative that Black women are the fastest-growing segment of entrepreneurship. In fact, Jaz's story embodies the spirit of determination, creativity and resilience that many women entrepreneurs share.
Jaz launched her business, Jaz Erenberg Art, during the pandemic, and while it was a time of uncertainty and struggle for many businesses, it was also when consumers began to emphasize the importance of and need to support more Black-owned and local businesses. This presented a unique opportunity for Jaz's business to grow and succeed.
Prior to launching her business, which focused on community-centered public art, Jaz worked as a middle school art teacher with the goal of one day becoming a full-time artist. When the Covid-19 pandemic hit, her day-to-day shifted and like so many other educators, Jaz found herself at a crossroad in her career. Because of the shift to remote schooling, Jaz was forced to reexamine her job security.
"I decided that if I was going to continue my career as an artist, I should do it on my own terms," said Jaz. "I wanted to shift the power dynamic, become my own boss and have more control over my career trajectory."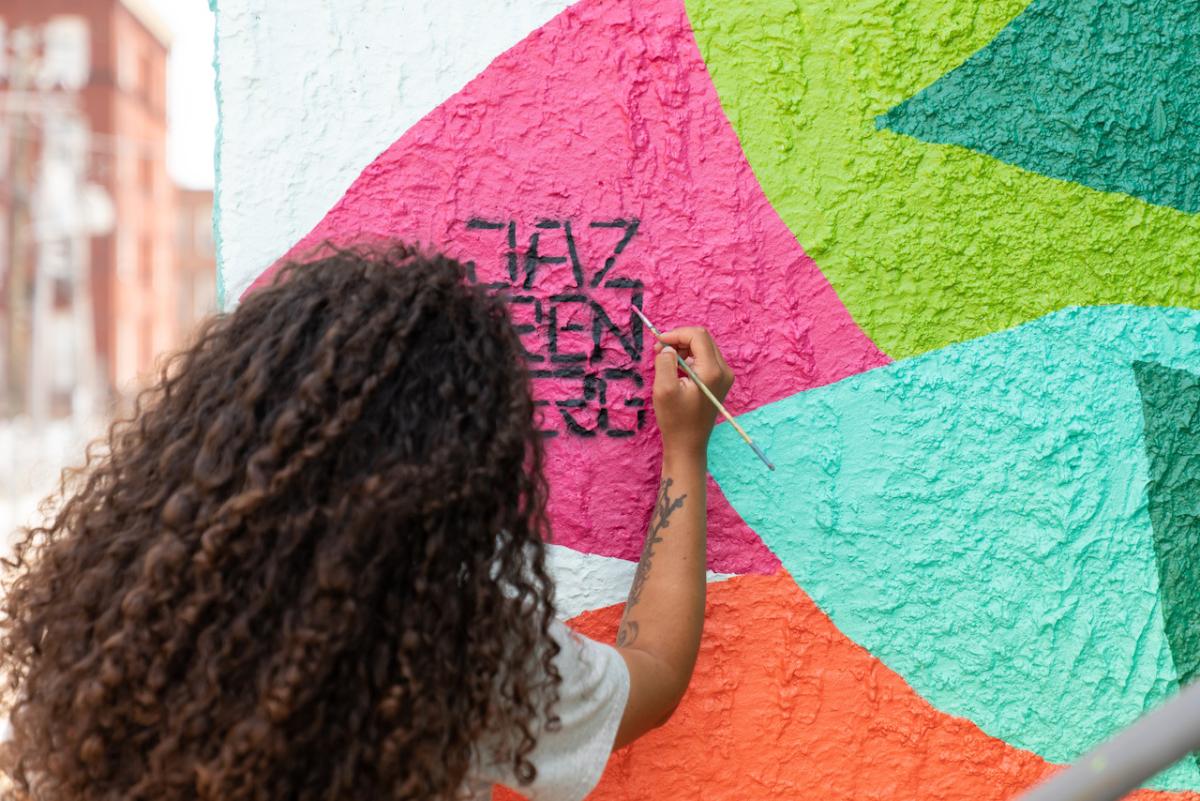 Determined to take control of her destiny, she launched Jaz Erenberg Art – but, this journey wasn't going to be easy. While Jaz possessed a deep passion for her craft and entrepreneurial mindset, she lacked the resources and knowledge to turn her vision into a flourishing business.
"With the spotlight placed on supporting more diverse business owners, I was lucky to find funding opportunities for founders like myself," said Jaz. "Yet, even while successfully gaining access to capital and resources, I still faced major obstacles in protecting my product and intellectual property, and developing business relationships."
Enter Empower by GoDaddy – Jaz learned of Empower by GoDaddy while exploring various avenues to kickstart her entrepreneurial journey. She was immediately drawn to the initiative's mission to empower individuals like herself, regardless of their background or circumstances.
"I found Empower by GoDaddy at just the right time in my life," said Jaz. "It felt like the perfect fit for someone like me, who had the passion but needed the right resources to grow."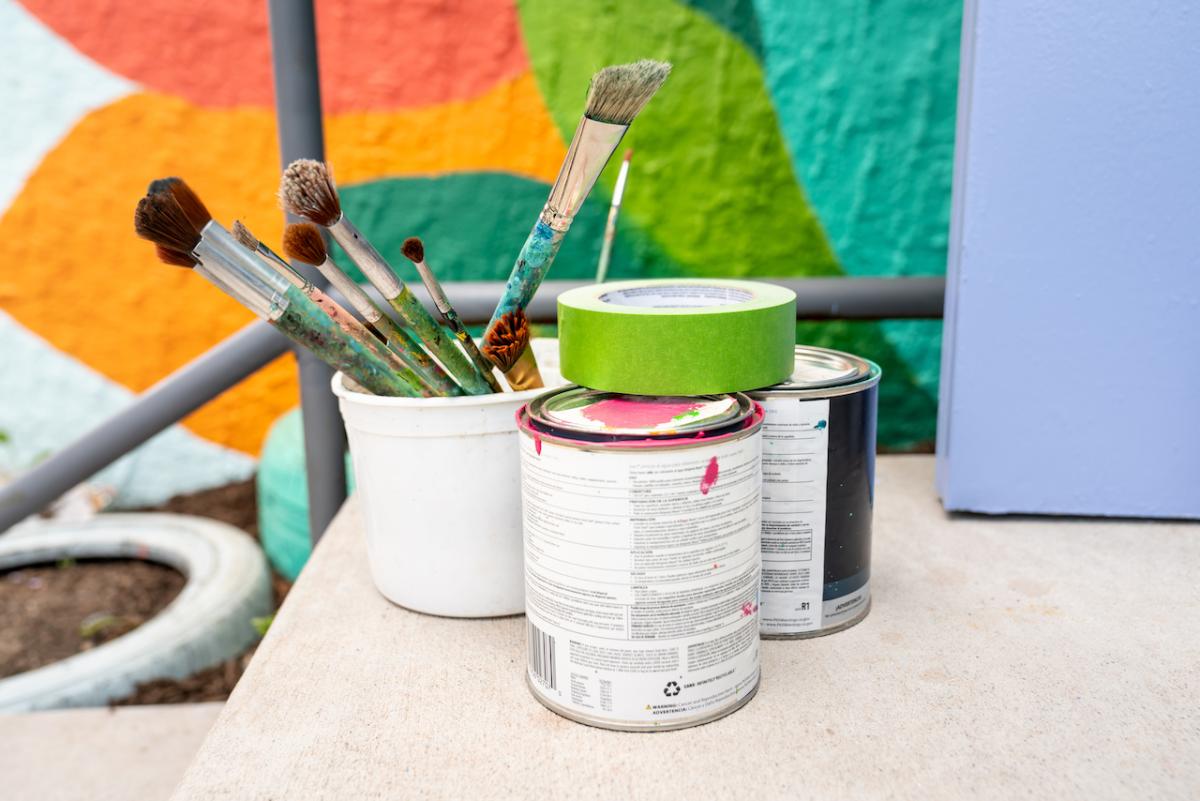 The program offered her a wealth of educational tools, mentorship opportunities and access to a supportive community of like-minded individuals.
"At the program's conclusion, I truly understood how to execute on my business' goals and strategy," said Jaz. "I felt as if I had learned what was needed to uplift not only myself through my business, but my community as well."
Entrepreneurship can often be a lonely road, but not for Jaz. Through the Empower by GoDaddy program, she connected with a vibrant community of fellow entrepreneurs who shared their experiences, offered advice and celebrated each other's victories. This network provided a sense of belonging and fostered a collaborative environment where entrepreneurs could uplift and learn from one another.
Jaz's story is not an isolated one. According to GoDaddy Venture Forward's Spring 2023 National Survey results, 83% of microbusinesses were started because of the opportunity to do so, rather than out of necessity. This means that more entrepreneurs are making a choice to leave behind their current employment, start a business and become their own boss.
GoDaddy proudly supports entrepreneurs like Jaz and so many others on their journey to success. By leveling the playing field through programs like Empower by GoDaddy, the company is helping to unlock the full potential of these talented individuals and contribute to a more inclusive economy. With the right tools and support, anything is possible.
Empower by GoDaddy Spotlight Series: By partnering with diverse local nonprofits and community organizations around the world, Empower by GoDaddy aims to reach those who haven't otherwise had access by offering skills training, resources, and mentoring to help accelerate their business journeys. This article is part of the Empower by GoDaddy spotlight series that shines a light on the individuals who make this unique initiative possible.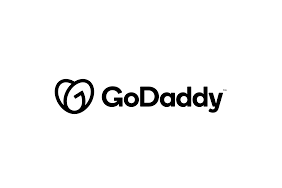 GoDaddy
GoDaddy
GoDaddy is empowering everyday entrepreneurs around the world by providing all of the help and tools to succeed online. GoDaddy is the place people come to name their idea, build a professional website, attract customers, sell their products and services, and manage their work. Our mission is to give our customers the tools, insights and the people to transform their ideas and personal initiative into success. To learn more about the company, visit www.GoDaddy.com.
GoDaddy focuses on making opportunity more inclusive for all in the communities where we work, live and play across the globe. We rally behind inclusive entrepreneurship and other critical local needs that empower people to succeed through philanthropic and in-kind donations, volunteerism, strategic partnerships and advocacy.
Empower by GoDaddy is GoDaddy's global community and philanthropic program equipping entrepreneurs in underserved communities with training, tools and peer networks to accelerate their journeys. GoDaddy rallies behind entrepreneurs in underserved communities by building their confidence and skills to strengthen their small business' digital presence.  Entrepreneurs engage in customized learning experiences, work 1-1 with GoDaddy volunteer coaches and local mentors, and gain access to wrap-around services, in-kind products and networks boosting their small businesses success.
More from GoDaddy