Published 05-31-23
Submitted by Sofidel
"Together we plant the future – Developing biodiversity corridors towards a more sustainable future" is a pilot program between Sofidel and Suzano, the world's largest producer of hardwood pulp. This partnership will demonstrate the value of collaboration, as required by SDG's Goal 17, across the supply chain to scale up environmental and socio-economic impact.
Through the cooperation, Sofidel's investment will scale up sustainable business models that can be adopted by communities living alongside the rainforest, at the same time as improving their food security and nutritional quality. This project will help lift around 1,400 family farmers out of poverty and, in doing so, it will create an important biodiversity corridor to promote connectivity within a 2,210 square kms area of high ecological value rainforest, straddling the border between the Brazilian states of Maranhão and Pará. The biodiversity corridor will benefit a range of native species in the region that are impacted by the fragmentation of habitats.
This project will be delivered with support and on-the-ground implementation from IABS, the Brazilian Institute for Development and Sustainability and Amazônia Onlus, an Italian non-profit active to defend the forest and the people of the Amazon.
Find out more: Suzano and Sofidel join forces for a pilot program to protect biodiversity and support local communities in the Amazon region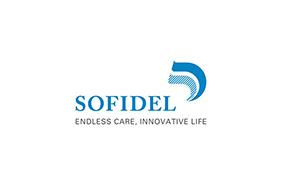 Sofidel
Sofidel
The Sofidel Group is one of the leading manufacturers of paper for hygienic and domestic use worldwide. Established in 1966, the Group has subsidiaries in 13 countries – Italy, Spain, the UK, Ireland, France, Belgium, Germany, Sweden, Poland, Hungary, Greece, Romania and the USA – with more than 6,000 employees, net sales of 2,095 million Euros (2021) and a production capacity of over one million tonnes per year (1,440,000 tonnes in 2021). "Regina", its most well-known brand, is present on almost all the reference markets. Other brands include: Softis, Le Trèfle, Sopalin, KittenSoft, Nalys, Cosynel, Lycke, Nicky, Papernet. A member of the UN Global Compact and the international WWF Climate Savers programme, the Sofidel Group considers sustainability a strategic factor with regards to growth and is committed to reducing its impact on natural capital and maximising social benefits, setting as objective the creation of shared added value for all stakeholders. Sofidel's greenhouse gas (GHG) emissions reduction targets to 2030 have been approved by the Science Based Targets initiative (SBTi) as consistent with reductions required to keep warming to well-below 2°C, in line with the goals of the Paris Agreement.
More from Sofidel