Published 05-31-23
Submitted by Edison International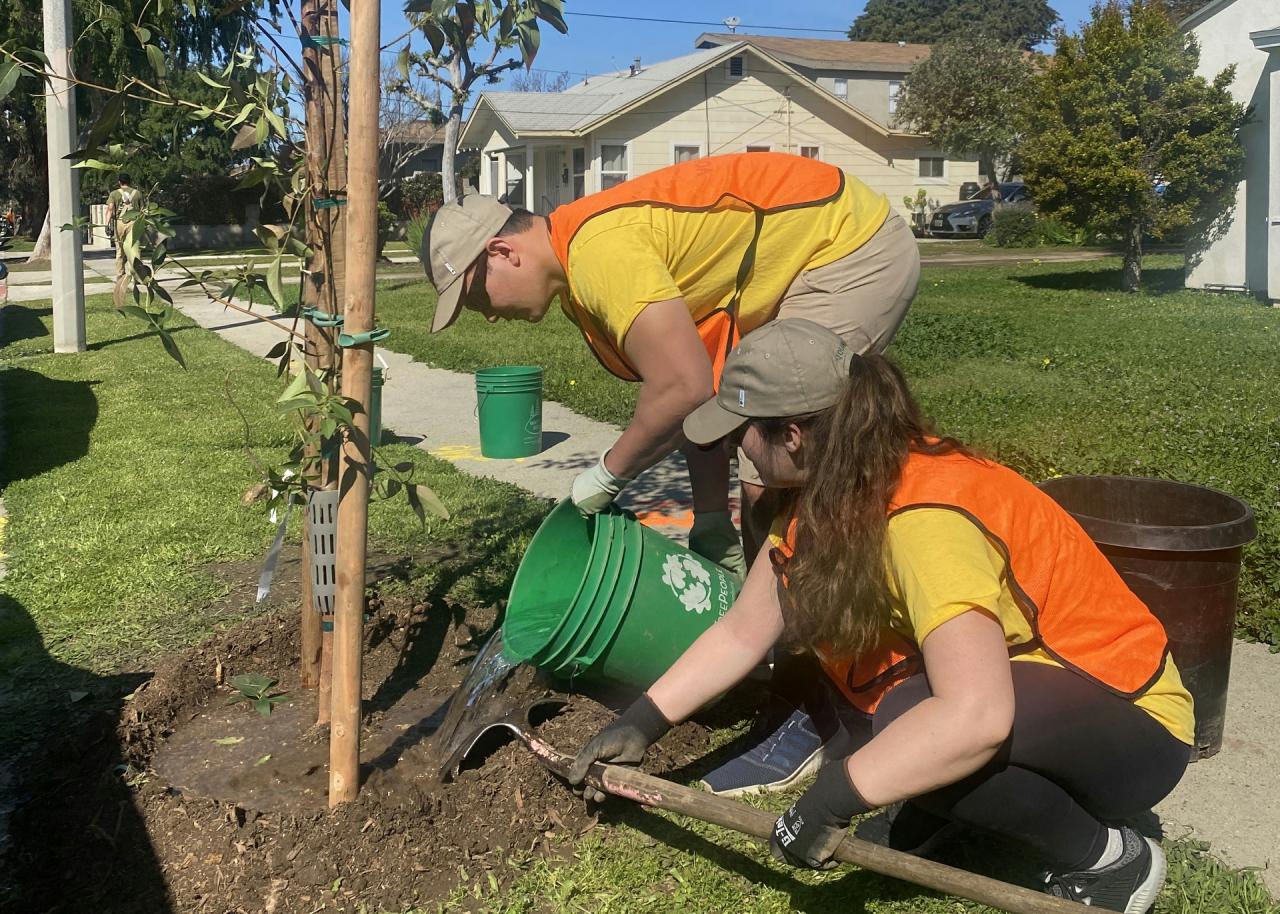 By Erika Potter ENERGIZED by Edison Writer
Inglewood has an aging tree population with many trees near the end of their lifespan. But older trees are less effective at providing shade, cooling the air or sequestering carbon dioxide. 

This can contribute to the urban heat island effect, which occurs when cities replace the natural land cover with dense concentrations of pavement, buildings and other surfaces that absorb and retain heat.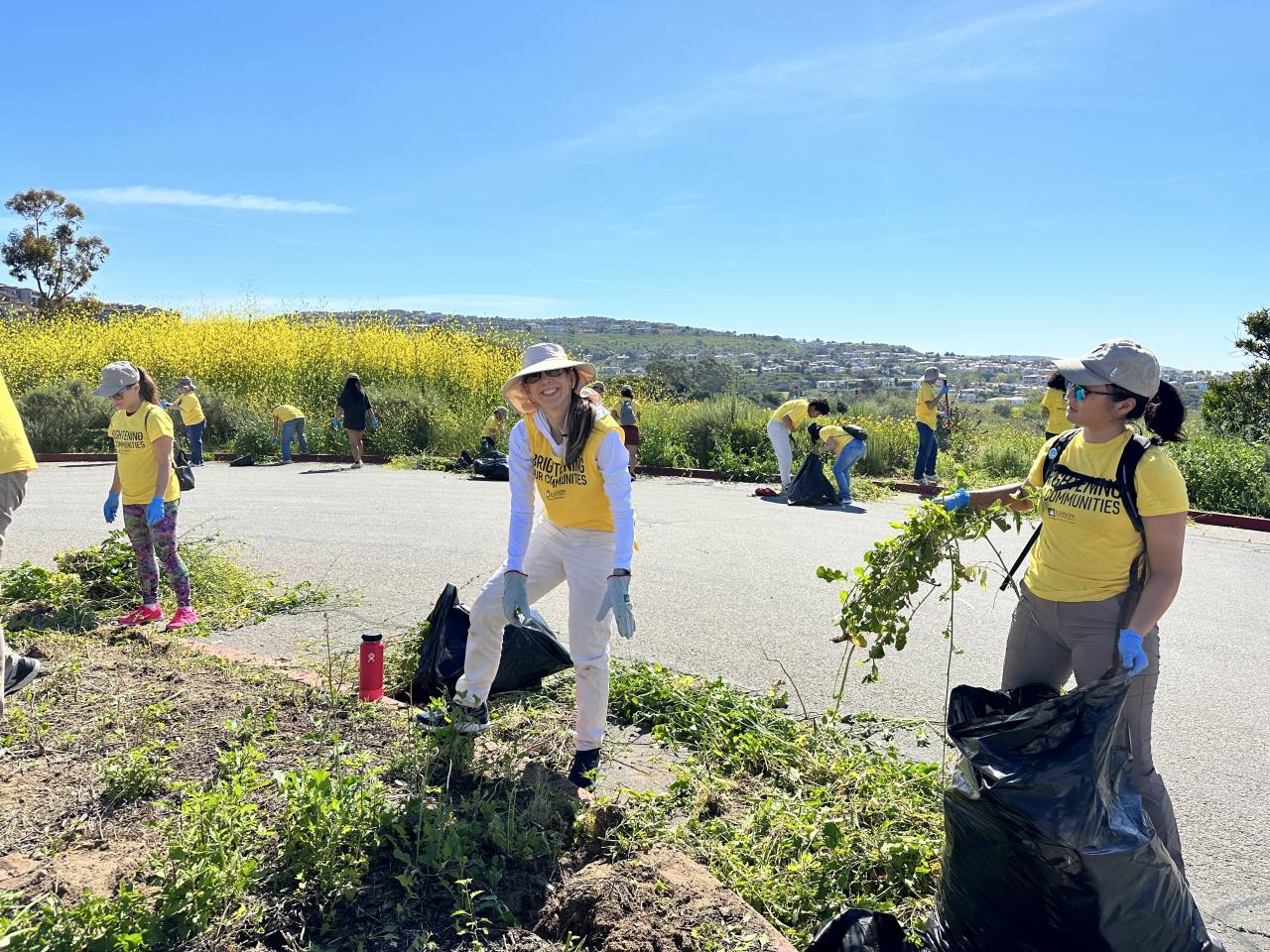 "This neighborhood sits between the 405, 110 and 105 freeways and has planes flying overhead all day, so the air pollution here compared to other places in L.A. is pretty bad," said Danny Padilla, TreePeople Urban Forestry team member. "I like to look at these trees as natural filters to help clean the air."
Edison International and Southern California Edison employees and their families spent a recent beautiful Saturday morning on a busy residential street in Inglewood planting Brisbane box and African sumac trees specifically chosen by TreePeople for their ability to sequester carbon dioxide. Since 2010, Edison has provided more than $950,000 to support TreePeople's urban and mountain forestry and tree canopy initiatives.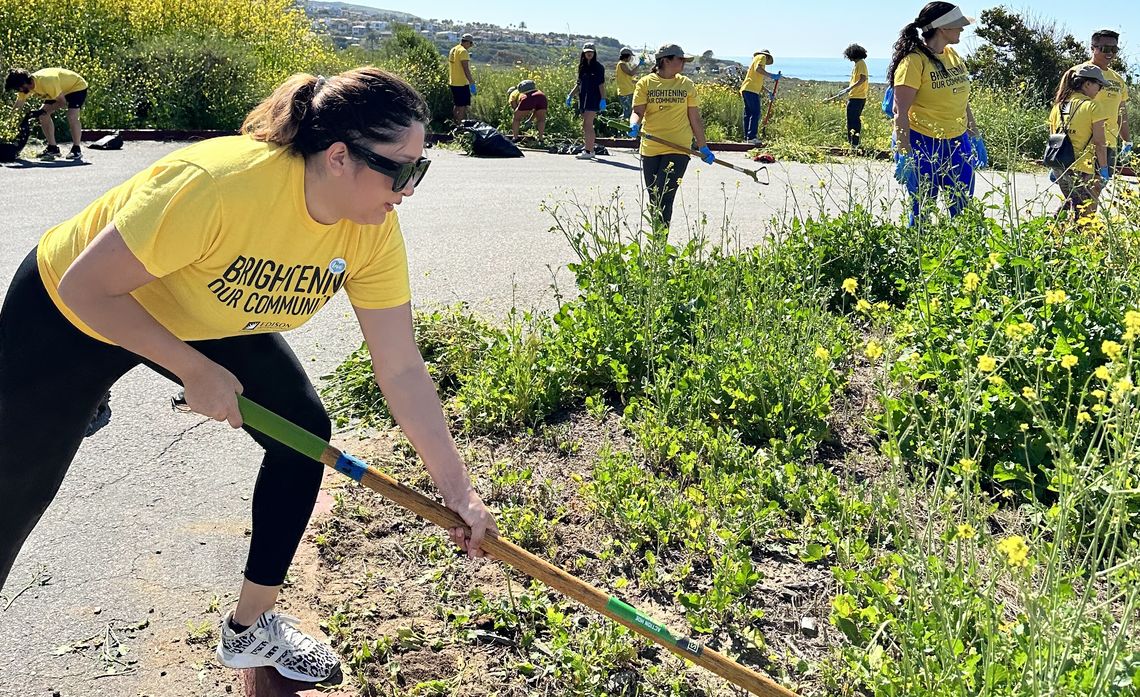 "TreePeople is working in our communities to not only plant the next generation of trees, but also grow the next generation of stewards with groundbreaking environmental education programs, workforce development and training, and other outdoor equity programs that ensure young people from underserved communities get to experience wonder and awe of the natural world," said Jered Lindsay, SCE senior attorney and TreePeople board member. 

In addition to planting trees in Inglewood, Edison volunteers celebrated Earth Month by participating in a series of events aimed at preserving and protecting the environment, including invasive species removal and trail maintenance throughout SCE's service area.
"We are proud to work with our nonprofit partners to create a positive impact on the environment. Our collaborative efforts demonstrate our commitment to sustainability and the well-being of our communities," said Beth Foley, vice president of Corporate Communications & Philanthropy at SCE and Edison International.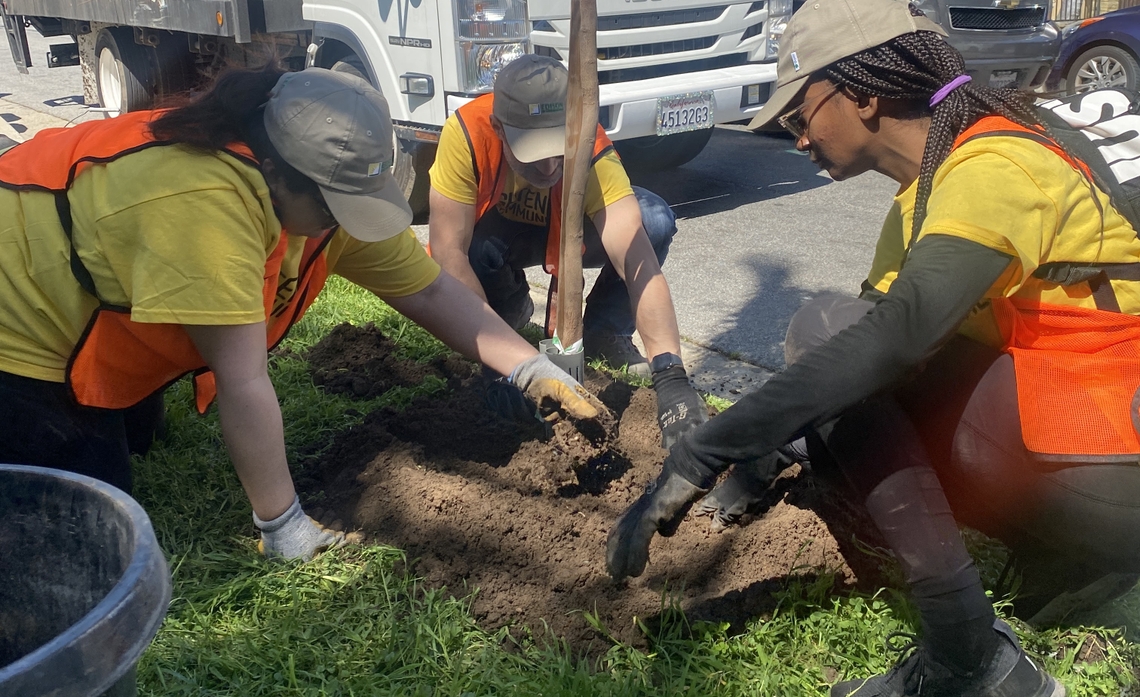 Almost 100 Edison employees, family and friends worked alongside the California State Parks Foundation, where hundreds of pounds of invasive mustard plants were removed from state parks in Brea, Culver City and Newport Beach. 

"We're grateful for the work Edison International is doing to help preserve and protect our state parks. Their support is crucial in helping us keep our parks healthy and beautiful for generations to come," said Emily Doyle, Climate Resilience program director of the California State Parks Foundation. Edison International has supported California State Parks Foundation Earth Day events since 2006, providing over $1 million to the organization since 2003.
In addition to the invasive species removal events, Edison employees volunteered with nonprofit organizations Food Exploration and Discovery and SistersWe for tree planting events in Monrovia and San Bernardino, respectively. 

Volunteers also worked with the Ventura Land Trust for trail maintenance in Harmon Canyon, aimed at preserving and enhancing the natural habitat for local wildlife. 

Edison International's efforts during Earth Month reflect its commitment to partnerships with nonprofits that are making a meaningful impact on the environment and creating a more sustainable future for all. 

To learn more about Edison International's commitment to sustainability and the environment, visit edison.com/sustainability.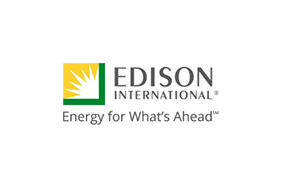 Edison International
Edison International
Edison International (NYSE:EIX), through its subsidiaries, is a generator and distributor of electric power and an investor in energy services and technologies, including renewable energy. Headquartered in Rosemead, Calif., Edison International is the parent company of Southern California Edison, one of the nation's largest electric utilities.
More from Edison International