Published 05-30-23
Submitted by GoDaddy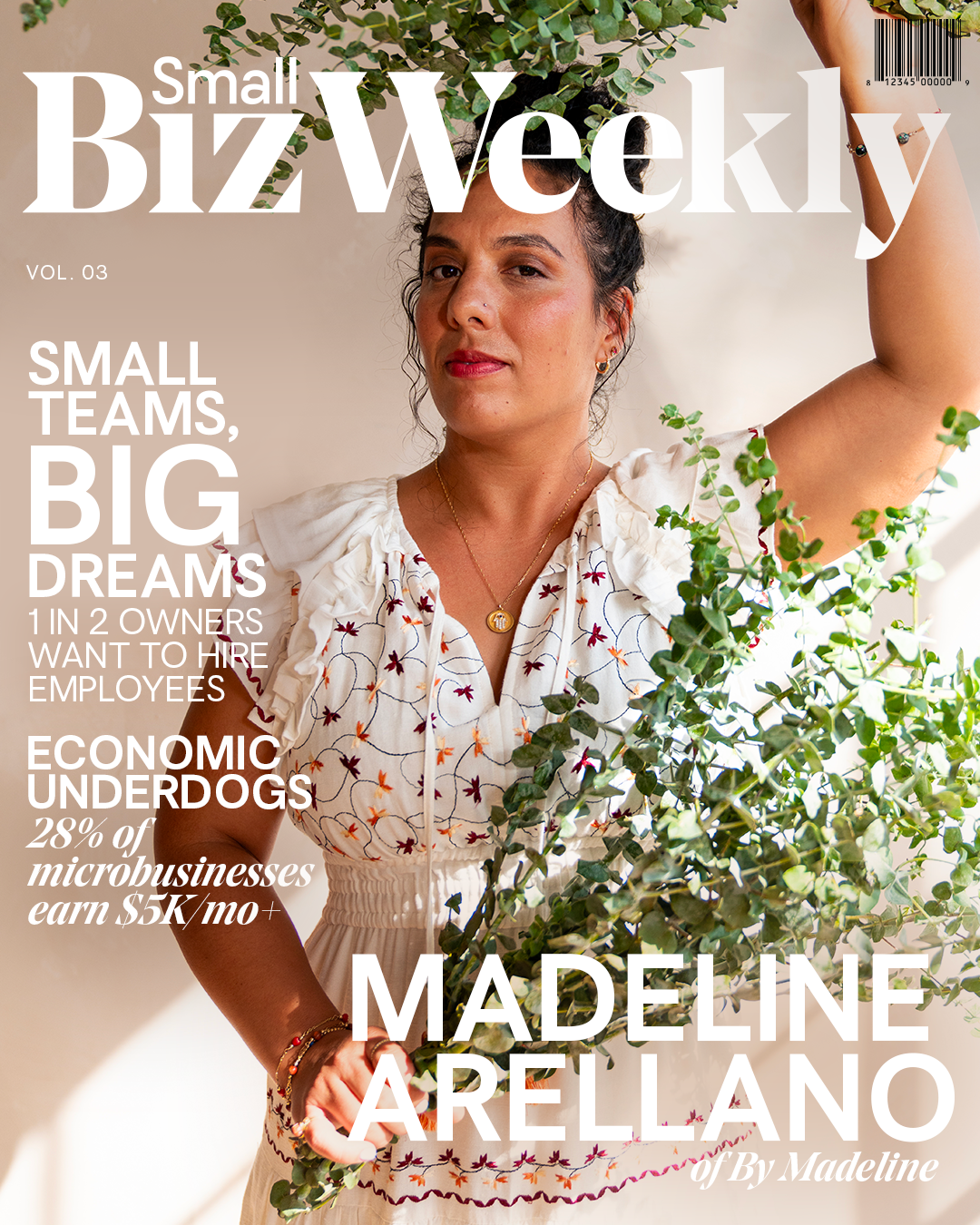 Originally Published on GoDaddy LinkedIn
SMALL TEAMS, BIG DREAMS: 1 in 2 owners want to hire employees
ECONOMIC UNDERDOGS: 28% of microbusinesses earn $5K/mo+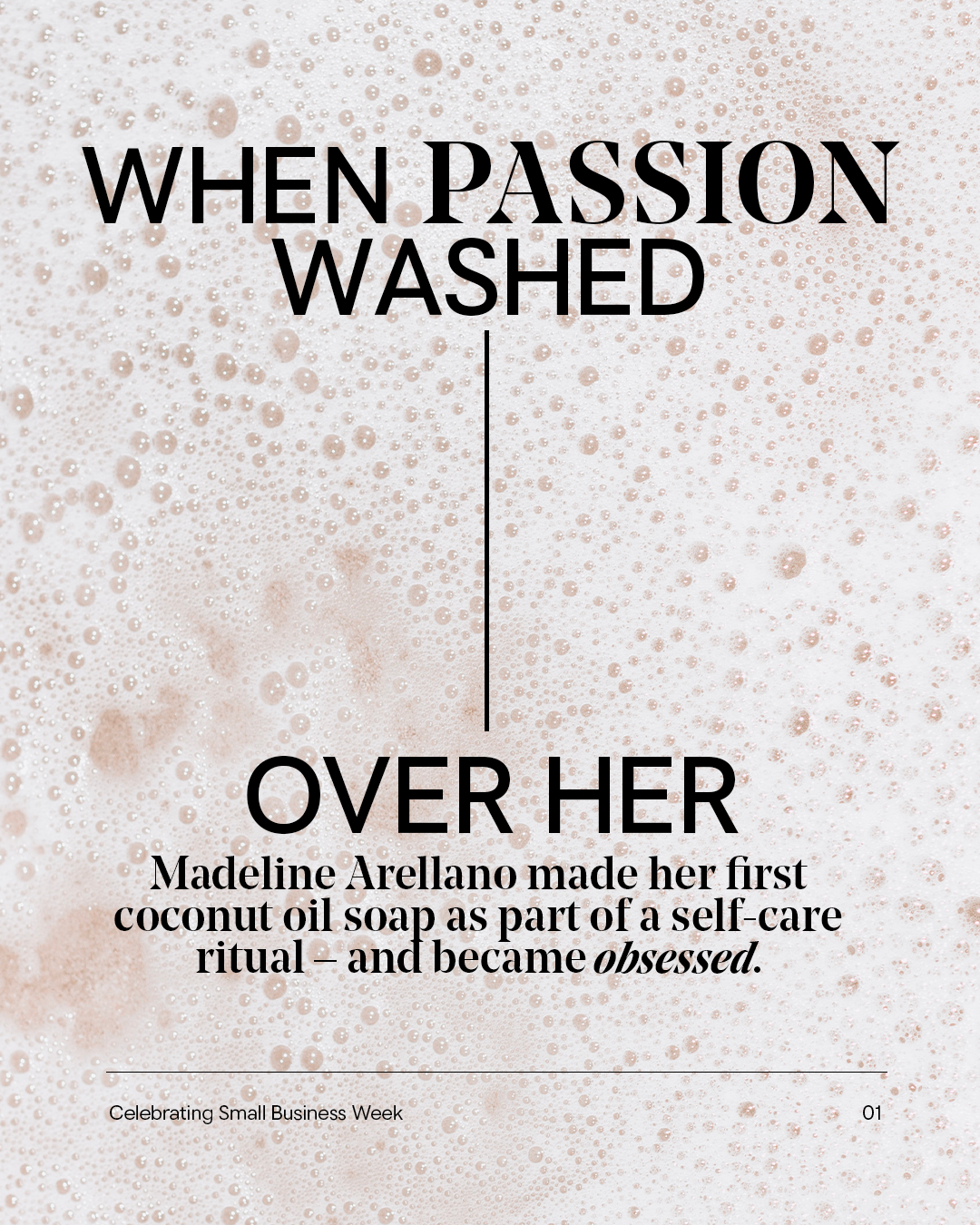 The impact Madeline Arellano makes by sharing her passion for natural living is as clear as your skin will be after using By Madeline soap. We hope her story in our National Small Business Week editorial inspires you to start making an impact as an entrepreneur as well.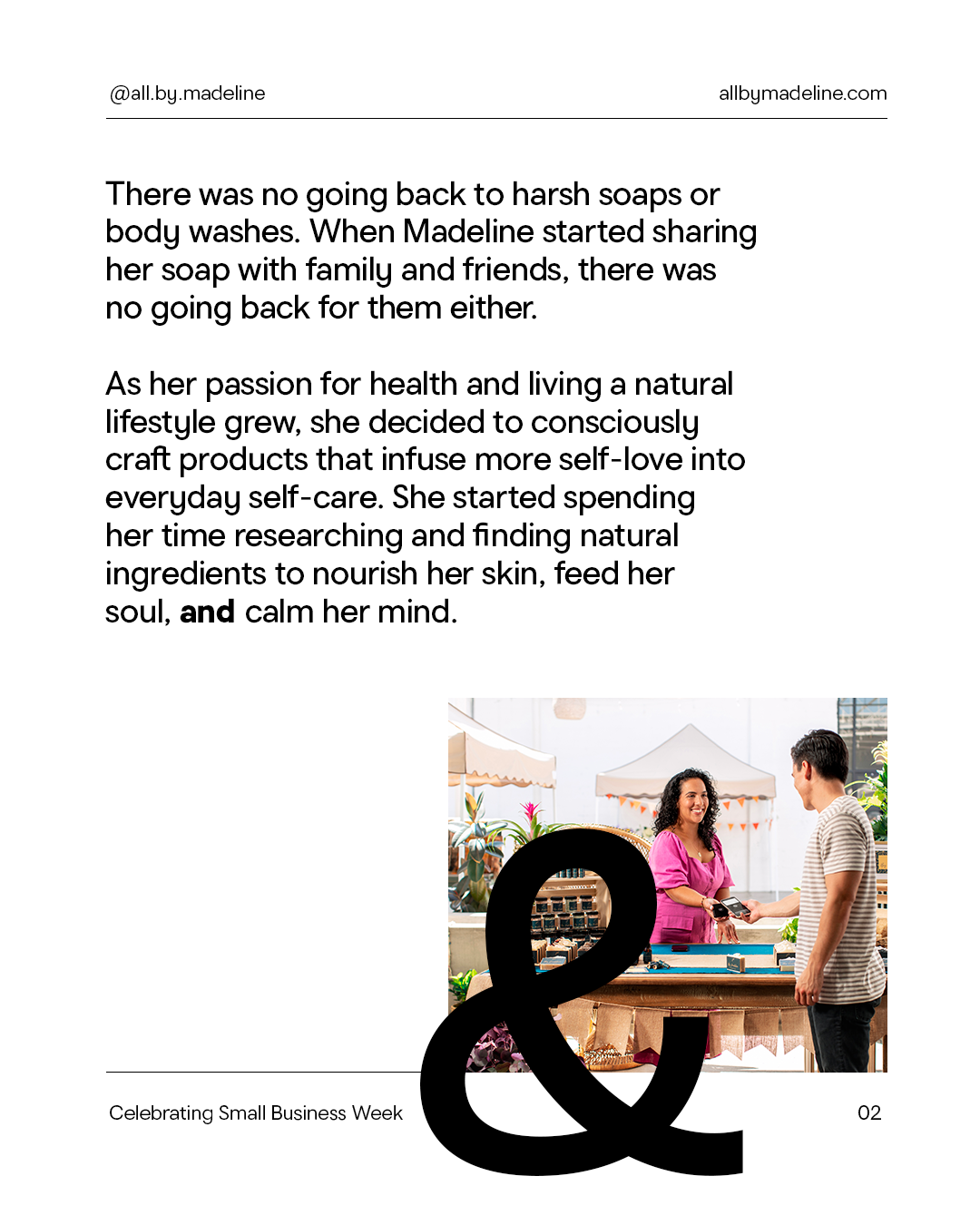 When passion washed over her – Madeline Arellano made her first coconut oil soap as part of a self-care ritual – and became obsessed.
There was no going back to harsh soaps or body washes. When Madeline started sharing her soap with family and friends, there was no going back for them either.
As her passion for health and living a natural lifestyle grew, she decided to consciously craft products that infuse more self-love into everyday self-care. She started spending her time researching and finding natural ingredients to nourish her skin, feed her soul, and calm her mind.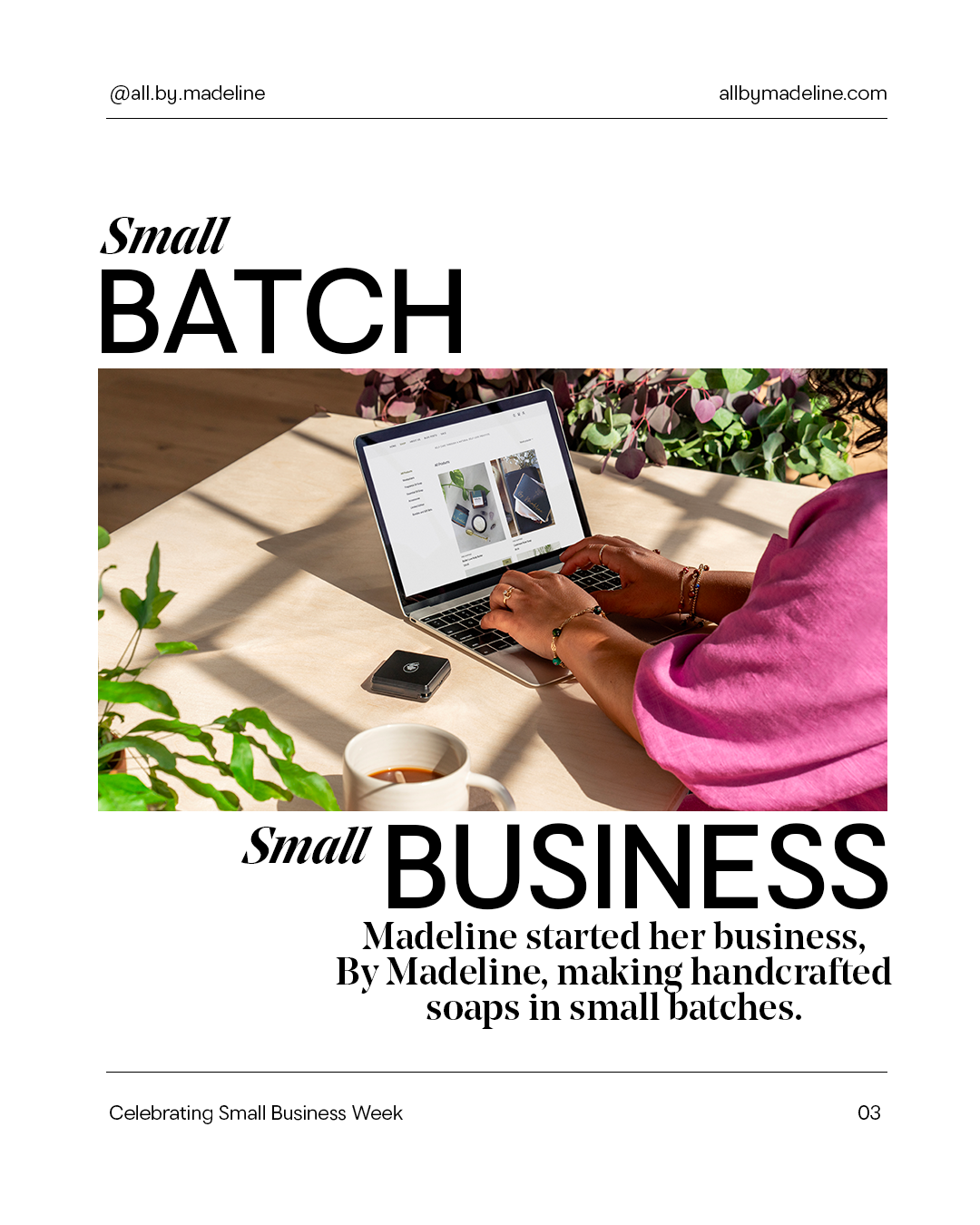 Small BATCH, Small BUSINESS
Madeline started her business, By Madeline, making handcrafted soaps in small batches. 
She makes her soap by infusing oils with significant herbs, flowers, and clays to enhance their benefits.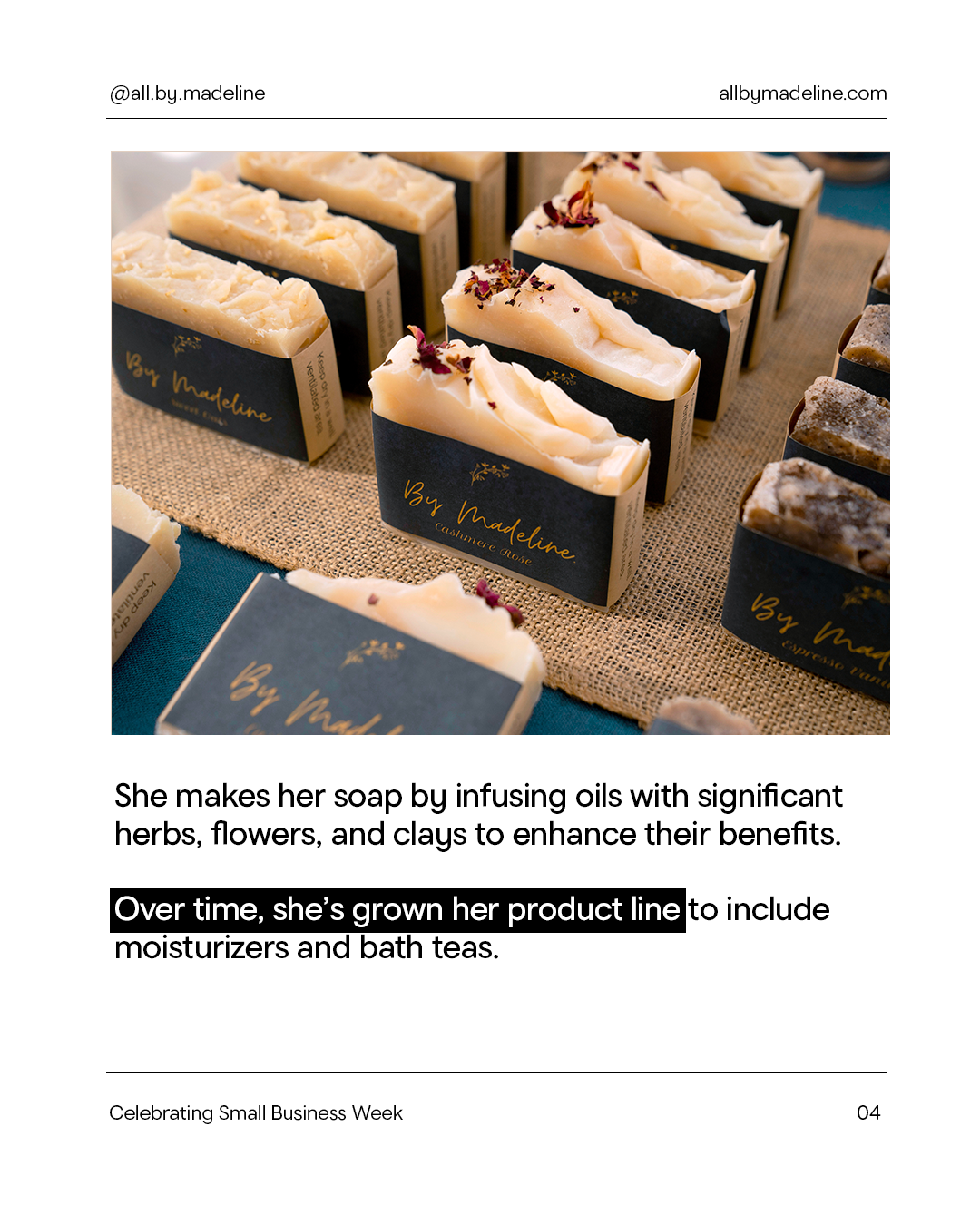 Over time, she's grown her product line to include moisturizers and bath teas.
"Being an entrepreneur... is sharing my passion with others.

-MADELINE ARELLANO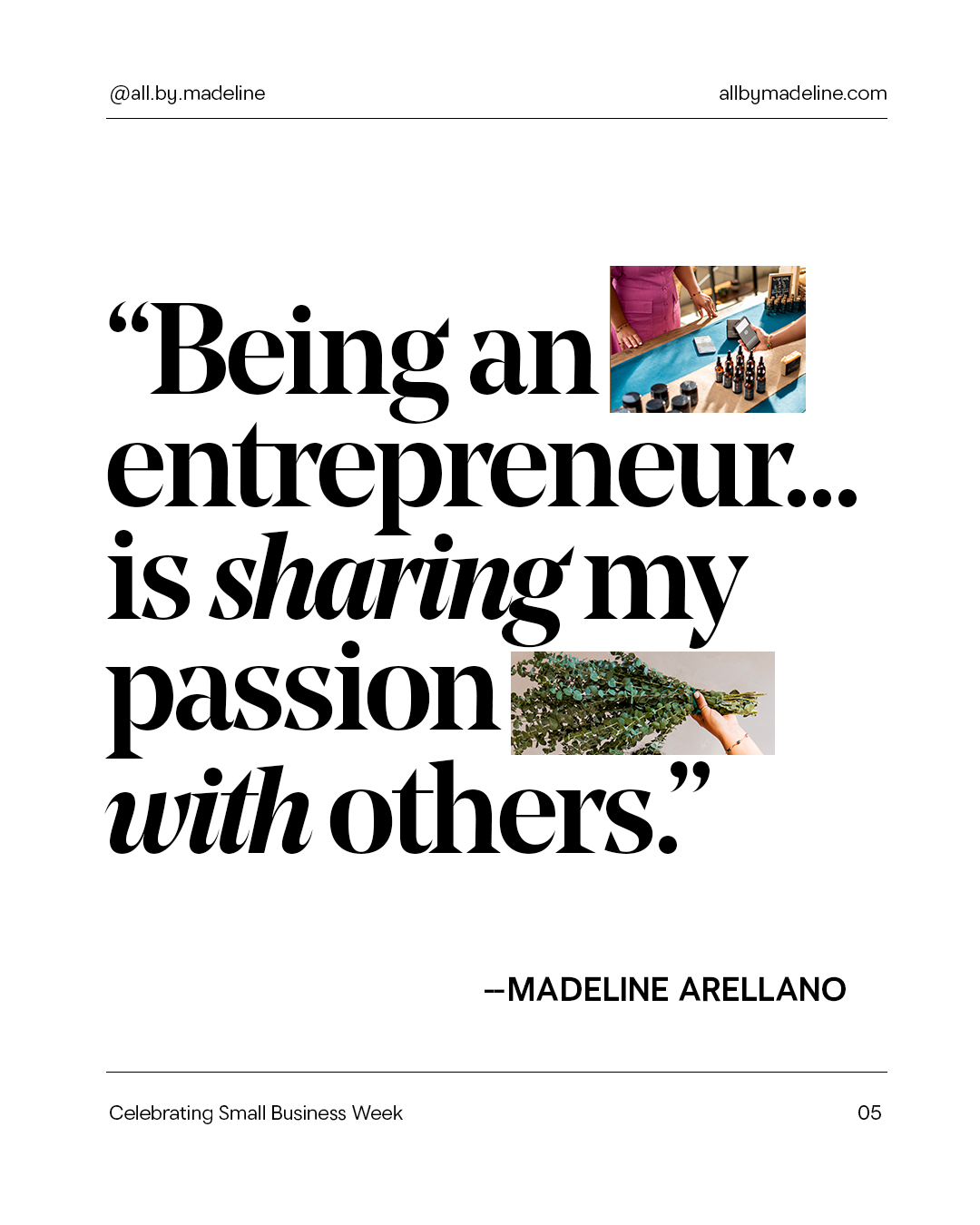 Practically magic
Madeline never thought her simple hobby would become a successful business, but GoDaddy's tools and support empowered her family to grow her brand into what it is now. Being an entrepreneur now feels more like "play" than "work".
Through selling online and in-person at farmer's markets, Madeline is showing and teaching her community that everyone can benefit from natural ingredients and taking care of their skin. She's excited to see where sharing her passion with others will take her next on her small business journey.
Want to support Madeline's small business? Shop By Madeline: allymadeline.com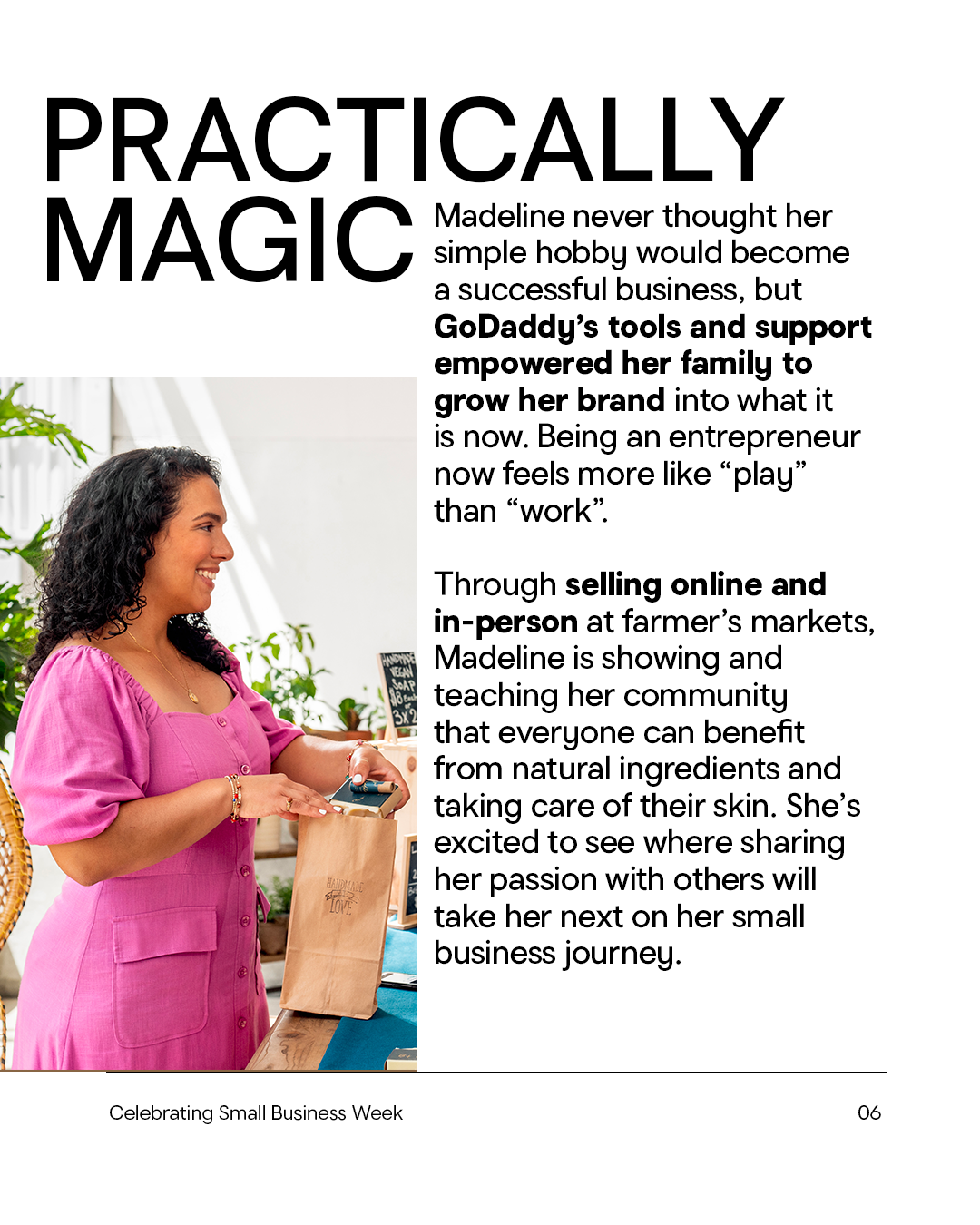 About GoDaddy
GoDaddy helps millions of entrepreneurs globally start, grow, and scale their businesses. People come to GoDaddy to name their idea, build a professional website, attract customers, sell their products and services, and accept payments online and in-person. GoDaddy's easy-to-use tools help microbusiness owners manage everything in one place and its expert guides are available to provide assistance 24/7. To learn more about the company, visit www.GoDaddy.com.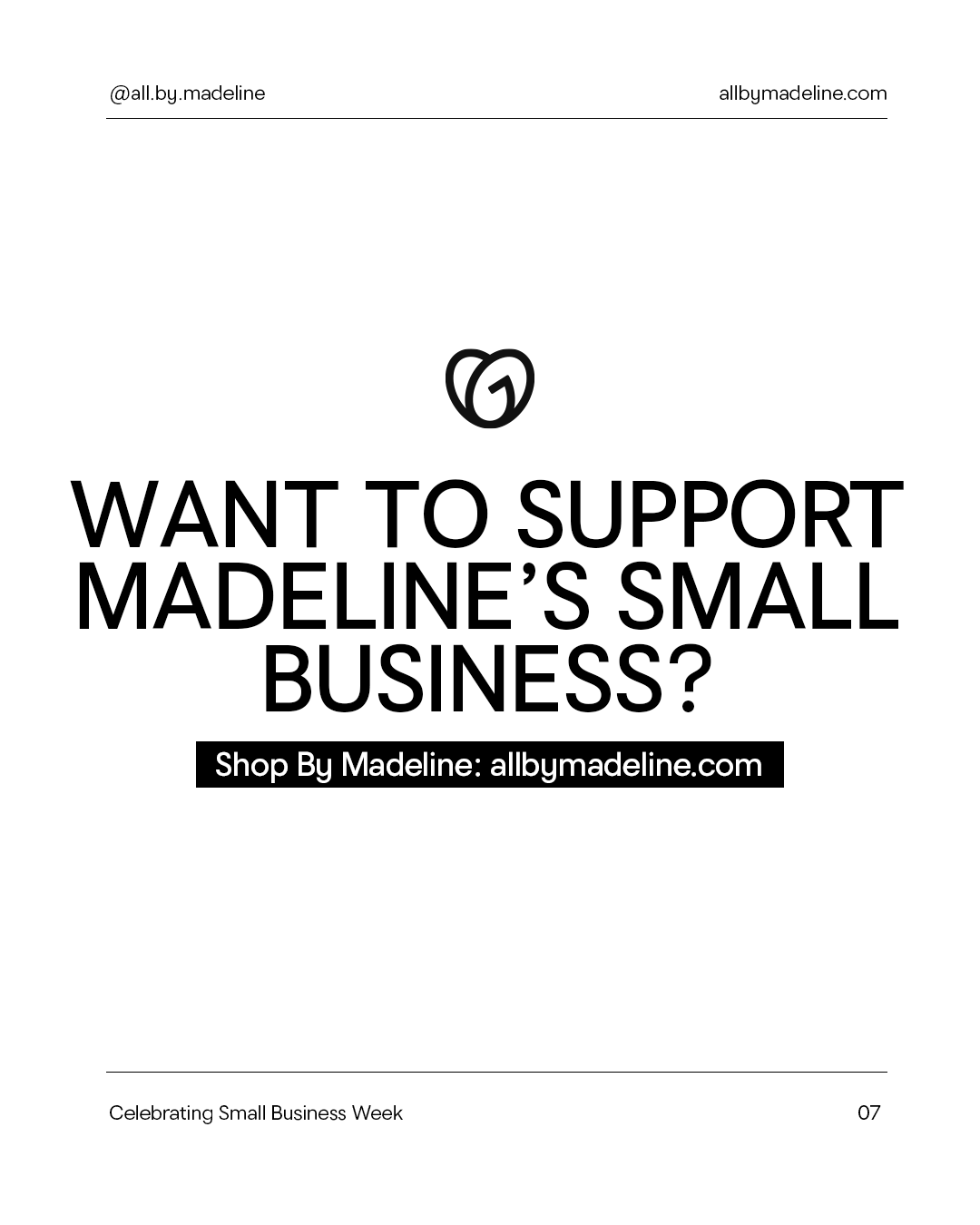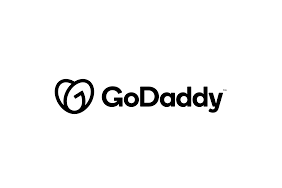 GoDaddy
GoDaddy
GoDaddy is empowering everyday entrepreneurs around the world by providing all of the help and tools to succeed online. GoDaddy is the place people come to name their idea, build a professional website, attract customers, sell their products and services, and manage their work. Our mission is to give our customers the tools, insights and the people to transform their ideas and personal initiative into success. To learn more about the company, visit www.GoDaddy.com.
GoDaddy focuses on making opportunity more inclusive for all in the communities where we work, live and play across the globe. We rally behind inclusive entrepreneurship and other critical local needs that empower people to succeed through philanthropic and in-kind donations, volunteerism, strategic partnerships and advocacy.
Empower by GoDaddy is GoDaddy's global community and philanthropic program equipping entrepreneurs in underserved communities with training, tools and peer networks to accelerate their journeys. GoDaddy rallies behind entrepreneurs in underserved communities by building their confidence and skills to strengthen their small business' digital presence.  Entrepreneurs engage in customized learning experiences, work 1-1 with GoDaddy volunteer coaches and local mentors, and gain access to wrap-around services, in-kind products and networks boosting their small businesses success.
More from GoDaddy