Published 05-30-23
Submitted by Yum! Brands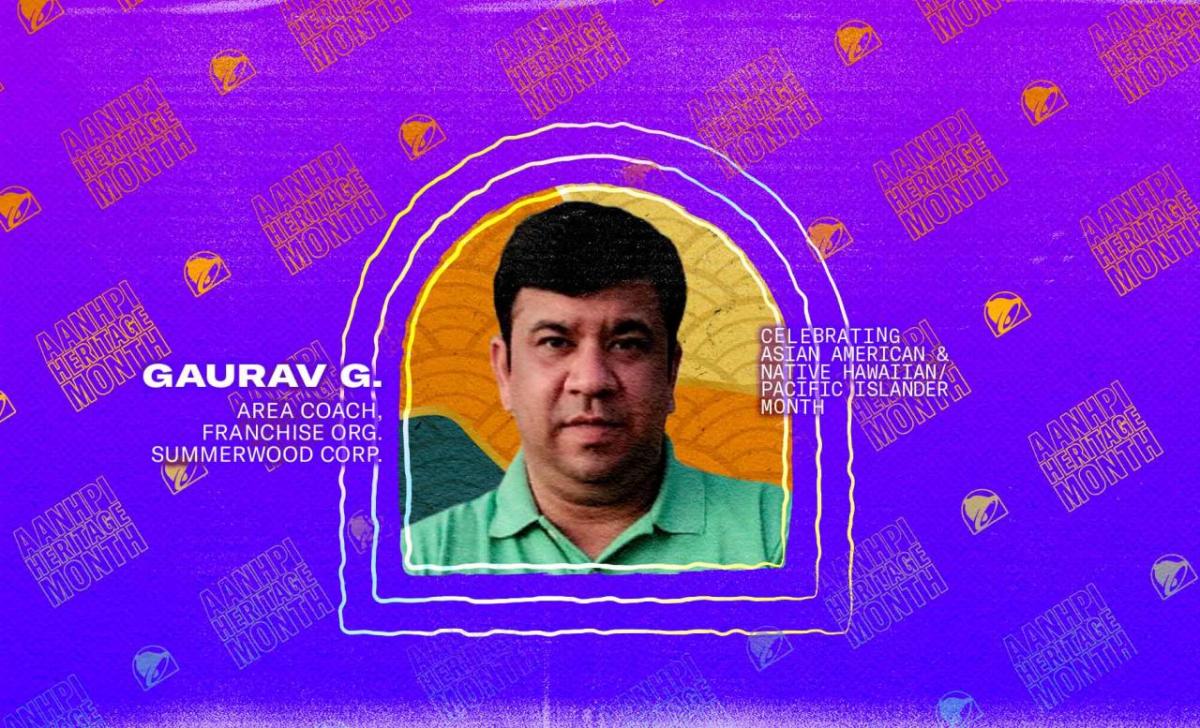 At Taco Bell, we empower our teams to be fearless, embrace difference and drive change. We believe that each one of us has a story to tell.
The month of May celebrates Asian American Native Hawaiian and Pacific Islander (AANHPI) Heritage Month. This month was specifically chosen to honor the first known Japanese immigrant to the U.S. (May 1843), as well as to acknowledge the tremendous contribution Chinese immigrants made in completing the transcontinental railroad (May 1869).
AANHPI is a wide-ranging term used to describe all cultures across the continent of Asia and the Pacific Islands of Melanesia, Micronesia and Polynesia – representing approximately 50 ethnic groups and 100 languages. There is incredible depth and richness of diversity found within the AANHPI community, and this month is devoted to recognizing and elevating their cultural influence.
To honor and celebrate this month and the AANHPI community at The Bell, we will share their stories every week in the month of May in hopes that they not only educate but inspire you to drive positive and intentional impact within your community.
Throughout the year, we will continue sharing the incredible stories of our Taco Bell teams; the sharing and celebration doesn't stop here.
Gaurav G. – Area Coach At Franchise Organization, Summerwood
"[This month] highlights the different customs, values, and traditions of different cultures within the United States," Gaurav said as he explained the importance of AANHPI Heritage Month. He continued with the encouragement for everyone to be supportive of all cultures and appreciate the richness they bring to our lives.
Gaurav personally knows the importance of this. He emigrated from India and knew the struggle of moving to a foreign country – not knowing their culture and traditions. So, he embraced it all and appreciates the community that welcomed him without prejudice and made him feel recognized. "I worked very hard to come to this place in my career and one of the main reasons was the equality and acceptance my peers offered me," he said. Gaurav says that this motivated him to try his best and welcome everyone... no matter who they are.
That motivation and passion shows in the work he does day-in and day-out. Gaurav is a two-time Golden Bell winner. Last year, he was a restaurant General Manager and this year, he's an Area Coach. From his restaurant culture to the bright experience he provides for his peers at Golden Bell (taking photos and engaging with everyone he meets), he's someone who only wants the best for those around him.
"I want everybody to feel accepted where they work and feel a part of the family because being part of the Taco Bell community means part of a big family. In this family everyone is treated with the same kindness, no matter their origin, religion, gender, or sexuality. They are respected based on their work and their ethics and I can assure you they don't go unnoticed."
He encourages everyone to participate in events that celebrate cultures and traditions. Every difference provides texture to our society and creates never-ending experiences. "I ask everyone to be accepting and kind to the different backgrounds that are being showcased and to promote it even further," he said. Gaurav is someone that does not hold back from beginning a new adventure. He welcomes changes and truly loves to live a colorful life. When hearing his output on life, one cannot help but feel energized by his words and passion.
"I hope that the Asian Americans, Native Hawaiians, and Pacific Islanders can feel that they're represented, and that people do understand and support their cultures," he said. "I hope they know how beautiful and rich their culture is and I advise them to showcase it proudly."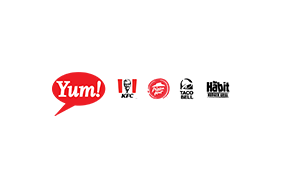 Yum! Brands
Yum! Brands
Yum! Brands, Inc., based in Louisville, Kentucky, has over 54,000 restaurants in more than 155 countries and territories, operating the Company's brands – KFC, Pizza Hut and Taco Bell – global leaders of the chicken, pizza and Mexican-style food categories. The Company's family of brands also includes The Habit Burger Grill, a fast-casual restaurant concept specializing in made-to-order chargrilled burgers, sandwiches and more. Yum! Brands was named to the 2021 Dow Jones Sustainability Index North America and was ranked on Newsweek's list of 2021 America's Most Responsible Companies. In 2022, Yum! Brands was named to 3BL Media's 100 Best Corporate Citizens.
More from Yum! Brands