Published 05-26-23
Submitted by DOW
Ninety percent of the world's population lives within walking distance of a river, making these ecosystems essential to the prosperity and well-being of both people and our environment.
With that in mind, Dow is a founding member of Rivers Are Life, an inspiring new platform that spotlights the restoration of river ecosystems and the people who are working to improve both community and environmental health – one project at a time.
The Rivers are Life film "Keepers of the North" showcases just one of the many ways that collaborators, including the Alliance to End Plastic Waste, are working together to make an impact and demonstrate scalable solutions. In the film, meet Chris Pallister and other members of Gulf of Alaska Keeper, who have rallied a unique team to collect and recycle marine debris.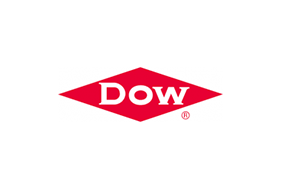 DOW
DOW
Dow (NYSE: DOW) combines global breadth; asset integration and scale; focused innovation and materials science expertise; leading business positions; and environmental, social and governance leadership to achieve profitable growth and help deliver a sustainable future. The Company's ambition is to become the most innovative, customer centric, inclusive and sustainable materials science company in the world. Dow's portfolio of plastics, industrial intermediates, coatings and silicones businesses delivers a broad range of differentiated, science-based products and solutions for its customers in high-growth market segments, such as packaging, infrastructure, mobility and consumer applications. Dow operates manufacturing sites in 31 countries and employs approximately 37,800 people. Dow delivered sales of approximately $57 billion in 2022. References to Dow or the Company mean Dow Inc. and its subsidiaries.  For more information, please visit www.dow.com or follow @DowNewsroom on Twitter.
More from DOW