Published 05-25-23
Submitted by Georgia-Pacific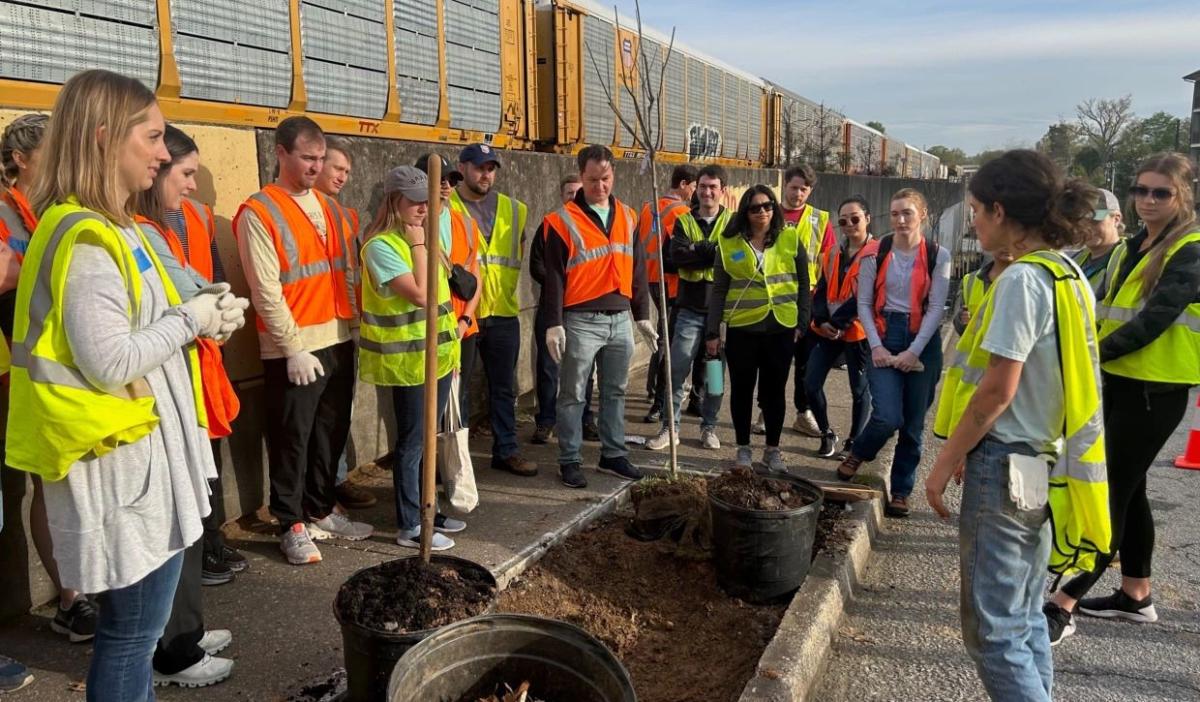 Atlanta, Georgia - Georgia-Pacific employees volunteer their time and efforts all year to support communities in need. Recently, our Quilted Northern® teams joined Trees Atlanta and the Arbor Day Foundation® for an urban area tree planting event in the city.
Our dedicated teams planted 20, 15-gallon trees at the intersection of three neighborhoods with low tree canopy coverage.
Long-term benefits of this tree planting will improve the health and lives of residents by providing increased shade and effective stormwater runoff. These neighborhoods will also be a safe and welcoming environment for families.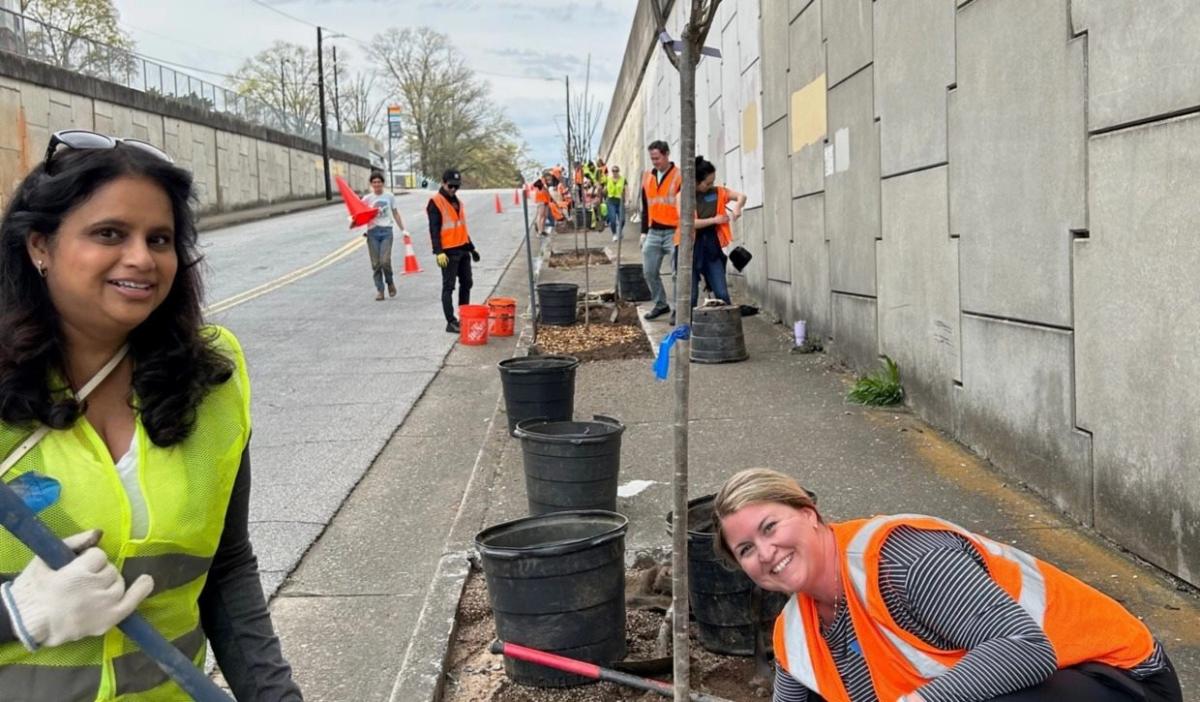 The Quilted Northern Ultra Soft & Strong® brand team partners with the Arbor Day Foundation® to restore national forests and rehabilitate habitats around the U.S. For every tree that is used to make Quilted Northern Ultra Soft & Strong® toilet paper, we plant two trees. Additionally, one tree is planted by our suppliers.
Since our partnership with the Arbor Day Foundation® began, more than five million trees have been planted, with more plantings to come in future years.
View original content here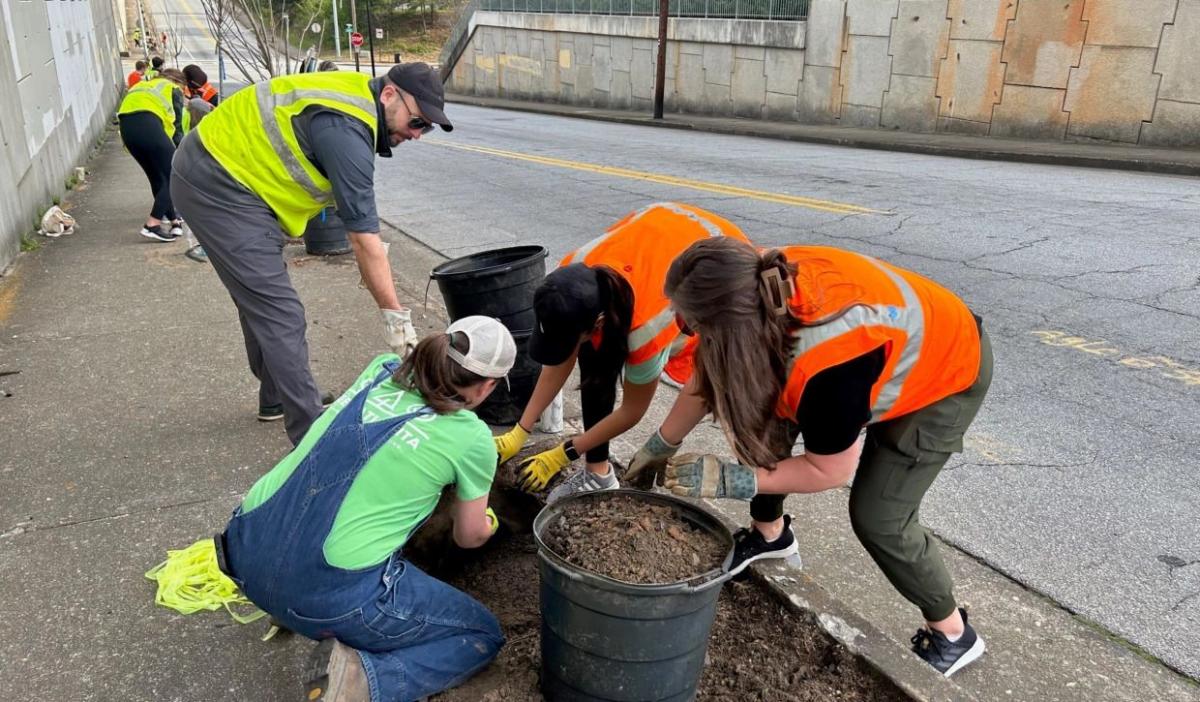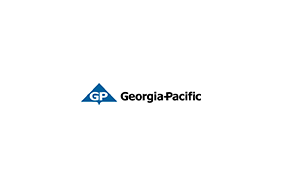 Georgia-Pacific
Georgia-Pacific
Based in Atlanta, Georgia-Pacific and its subsidiaries are among the world's leading manufacturers and marketers of bath tissue, paper towels and napkins, tableware, paper-based packaging, cellulose, specialty fibers, nonwoven fabrics, building products and related chemicals. Our familiar consumer brands include Quilted Northern®, Angel Soft®, Brawny®, Dixie®, enMotion®, Sparkle® and Vanity Fair®. Georgia-Pacific has long been a leading supplier of building products to lumber and building materials dealers and large do-it-yourself warehouse retailers. Its Georgia-Pacific Recycling subsidiary is among the world's largest traders of paper, metal and plastics. The company operates more than 150 facilities and employs more than 30,000 people directly and creates approximately 89,000 jobs indirectly. For more information, visit: gp.com/about-us . For news, visit: gp.com/news
More from Georgia-Pacific