Published 05-24-23
Submitted by SAP

We are at a time when companies are publicly making sustainability commitments. Companies have jumped onto the net-zero and carbon-neutral bandwagon regardless of size or industry. According to the Science Based Target initiative (SBTi), 4,632 companies are taking action to reduce emissions, of which over 1,700 companies have made net-zero commitments.
While these are encouraging signs from a sustainability perspective, the primary step these companies must take to act on these commitments is to record and report on their carbon footprints, directly attributable to their operations and upstream and downstream supply chains. Understanding Scope 1, 2, and 3 carbon footprints with increased confidence helps take action to prioritize decarbonization initiatives and report improvements. This improves regulatory compliance and signals to customers and other stakeholders that companies are authentically walking the talk.
The European Union's Carbon Border Adjustment Mechanism (CBAM) imposes a carbon tax on importers to prevent carbon leakage and support the decarbonization of the EU industry. Companies that are importing products must buy carbon certificates equivalent to the carbon price they would have paid if these products were otherwise produced in compliance with EU carbon pricing rules. Importers will thus be required to determine each product's total carbon dioxide emissions to calculate the equivalent carbon certificates they need to purchase or to choose the right supplier to meet their sustainable goals.
Companies are on the quest to track carbon emissions in various categories such as purchased goods and services, upstream and downstream transportation and distribution, use of sold products, processing of sold products, and end-of-life treatment of sold products. Tracking and accounting for emissions in some of these categories are complex.
SAP Sustainability Footprint Management, a cloud-native solution built on SAP Business Technology Platform (SAP BTP), enables enterprises to calculate and analyze their carbon footprint, using master data from their existing enterprise resource planning (ERP) system, product, value chain, and at a corporate level following the Greenhouse Gas Protocol's Scope 1, 2, and 3 emissions. The solution helps companies meet their sustainability commitments by working to improve the speed, accuracy, and efficiency of emissions calculations and management. It can also integrate with SAP S/4HANA, connect an ERP system via public APIs available in SAP Business Accelerator Hub, and import data from an external source by uploading a file. The calculated footprints can be embedded into SAP S/4HANA to extend end-to-end business processes with sustainability data.
Most companies currently use estimated data to calculate their carbon emissions. SAP Sustainability Footprint Management provides a holistic assessment of emissions by using a hybrid approach where average or secondary emission data from life cycle assessment (LCA) databases and actual or primary data from suppliers and verified business data are combined and managed in an integrated environment while allowing for greater actual data input over time. This helps companies to track and manage product-specific emissions and choose product- and value chain-specific elements.
While Scope 1 and 2 emissions are traceable, transparency around Scope 3 emissions presents a difficult challenge for companies. For many companies, Scope 3 emissions account for 90% of overall emissions. In addition to Scope 1 and 2 emissions, SAP Sustainability Footprint Management can also measure Scope 3 emissions from purchased materials as well as upstream and downstream transport. SAP aims to enhance the solution to count all 15 Scope 3 emissions in the coming releases. Analyzing the carbon footprints of purchased materials and goods helps identify and prioritize sustainable suppliers, and companies can also explore alternative materials to reduce carbon emissions.
Salzgitter AG, one of the largest steel producers in Europe, signed a Memorandum of Understanding (MoU) with the Volkswagen group to start production of low carbon dioxide steel from the end of 2025. Salzgitter AG is using sustainability solutions from SAP to assess CO2 footprints in the new production process.
Fifty years ago, SAP revolutionized financial accounting with ERP software. Today, SAP is reinventing the "R" in ERP by extending the definition of resources beyond financial and goods flows, offering a precision approach to sustainability by enabling transactional carbon accounting through a green ledger. This enables combined financial and environmental decision-making at different points across the business process. The green ledger offers deep insights by being embedded into RISE with SAP S/4HANA Cloud and the GROW with SAP solution, with additional capabilities added with every release.
Climate change is a collective problem that requires collective efforts. While SAP is committed to achieving net zero along our value chain by 2030, SAP is also enabling businesses with the data visibility and analytic insights needed to act on decarbonization initiatives across value chains. Together, we can enable a future with zero emissions.
Watch this video to learn more.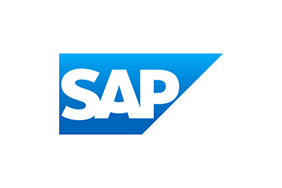 SAP
SAP
SAP's strategy is to help every business run as an intelligent, sustainable enterprise. As a market leader in enterprise application software, we help companies of all sizes and in all industries run at their best: SAP customers generate 87% of total global commerce. Our machine learning, Internet of Things (IoT), and advanced analytics technologies help turn customers' businesses into intelligent enterprises. SAP helps give people and organizations deep business insight and fosters collaboration that helps them stay ahead of their competition. We simplify technology for companies so they can consume our software the way they want – without disruption. Our end-to-end suite of applications and services enables business and public customers across 25 industries globally to operate profitably, adapt continuously, and make a difference. With a global network of customers, partners, employees, and thought leaders, SAP helps the world run better and improve people's lives.
More from SAP