Published 05-24-23
Submitted by Aramark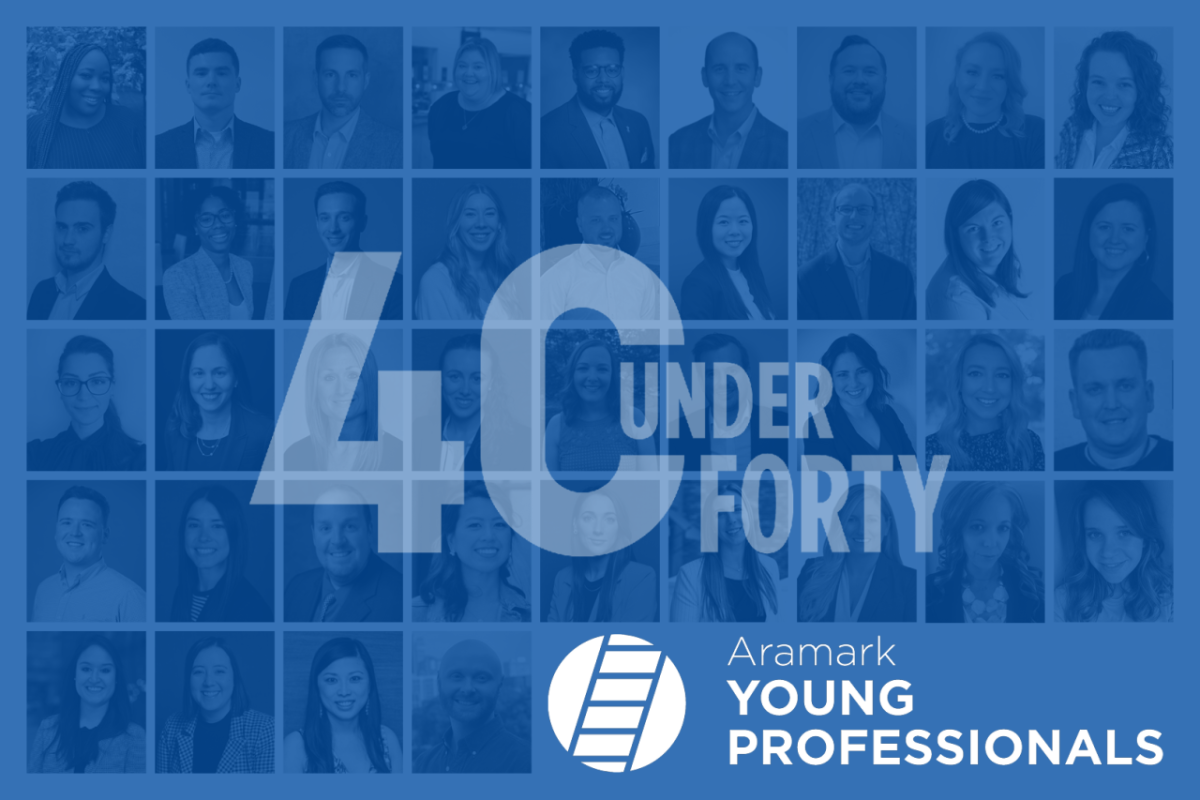 This week, in acknowledgment of the contributions and dedication of young professionals in its workplace, Aramark is recognizing its brightest, young talent with the third annual Aramark 40 Under 40 Awards, presented by the Aramark Young Professionals (AYP) employee resource group (ERG).
Hundreds of Aramark's young professionals were nominated for their impact on Aramark and their line of business, broader industry influence, and community outreach. A dedicated advisory committee reviewed the nominees and selected the 40 winners who will participate in professional development programming hosted by the AYP ERG, which aims to connect, engage, and empower young professionals and their allies through a network that cultivates future leaders.
"Every year, I'm amazed at the talent and professionalism of our AYP 40 Under 40 awardees. These individuals are a true embodiment of our mission of being rooted in service and doing great things for our people, our partners, our communities, and the planet. The sky is the limit for these young professionals, and I can't wait to see how they grow their careers at Aramark," said Carl Mittleman, Aramark International Chief Operating Officer and Executive Sponsor of Aramark Young Professionals ERG.
Meet Aramark's 2023 40 Under 40 Class
Collegiate Hospitality 
Joshua Cathey
Kelly Sizemore
Lindsay Klingenschmidt
Matt Perry
Michael McKnight
Dr. Qiong Chen
Corporate 
Lindsey Thompson
May Limbach
Michelle Di Polo
Samantha Brodie
Corrections
Destinations 
Facilities
Andy Page
Ashley Marchunsky
Sommer Frett
Healthcare+ 
International
Amy Pattison
Ben Postlethwaite
Catherine Gearon
Jasmina Barnjak
Luciano Pampanas Martinez
Stephanie Baduik
Sui He
Tom Crocker
Refreshments 
Ann Kolman
Marshall Richter
Sports & Entertainment
Brian Hedinger
Nicole Hohnhorst
Student Nutrition 
Grace Maschinski
Kerri O'Donnell
Uniform Services 
Blake Opseth
Jarid Thompson
Workplace Experience Group
Alex Carow
Breanna Crooks
Derek Salazar
Lauren Barrera
Lauren Ober
Mary Sullivan
Michelle Chang
Samantha Gambino
The winners will participate in the following personal and professional development programming this week.
Keynote Speech from Greg Creed
Former CEO of Yum! Brands and current Aramark Board member, Greg Creed, will join awardees and share his career strategy insight.
"Breaking Barriers and Growing Up in the Business" Panel
Three panelists will share their unique experiences starting an early career at Aramark, overcoming barriers, and advancing their careers within the company. The panel feature:
Kirsten Markovich (moderator), Senior Community Relations Specialist
Katie Davis (panelist), Vice President of Growth, Destinations
Joel Hernandez (panelist), Resident District Manager, Collegiate Hospitality
Liz Noe (panelist), Vice President, Operations, Sports + Entertainment
"Growing Your Career" session with Executive Coach, Cheryl Kaplan 
Executive Coach, Cheryl Kaplan, will lead awardees through a discussion on career planning, expanding professional networks, taking the next steps toward promotions, and finding professional passions.
Additional Recognition
This year, AYP will recognize two Aramark employees with two new awards, the "Trailblazer Award" and the "MVP Award," which will be given during the 40 Under 40 Awards ceremony. The AYP Trailblazer Award celebrates an employee who has significant tenure with the company, was a previous member or leader within AYP ERG, and continues to "blaze a trail" for Aramark's young professionals. Greg Lennox, Senior Director of Corporate Communications, will be recognized with this award.
The Aramark Young Professionals "MVP Award" celebrates an employee who has made significant contributions to AYP and serves as an ambassador for the ERG. This person has held a leadership or committee member role within the ERG for more than one year and consistently supports the overall mission and goals of the group. The recipient is chosen through a voting process amongst the AYP leadership team and this year's recipient is Heather Goodman, Communications Specialist in Corporate Communications.
About Aramark Young Professionals ERG
Aramark Young Professionals (AYP) was established to connect, engage, and empower young professionals and their allies. This ERG provides a network that cultivates future leaders and enhances the capabilities of Aramark's fastest-growing workforce segment. The ERG engages in professional development and volunteer opportunities throughout the year and has seen a 28% growth in membership over the past fiscal year. Most recently, AYP co-sponsored an MLK Book Drive with Aramark LEAD ERG and Aramark Community Relations and collected over 900 books to support school students in Chicago, Dallas, Denver, and Philadelphia.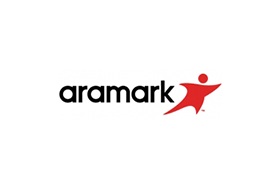 Aramark
Aramark
ARAMARK is a leader in professional services, providing award-winning food services, facilities management, and uniform and career apparel to health care institutions, universities and school districts, stadiums and arenas, parks and destinations and businesses around the world.
The company is recognized as one of the "World's Most Ethical Companies" by the Ethisphere Institute, one of the "World's Most Admired Companies" by FORTUNE magazine and one of America's Largest Private Companies by both FORTUNE and Forbes magazines.
ARAMARK seeks to responsibly address issues that matter to its clients, customers, employees and communities by focusing on employee advocacy, environmental stewardship, health and wellness, and community involvement. Headquartered in Philadelphia, ARAMARK has approximately 250,000 employees serving clients in 22 countries. Learn more at www.twitter.com/aramarknews.
More from Aramark