Published 05-23-23
Submitted by GoDaddy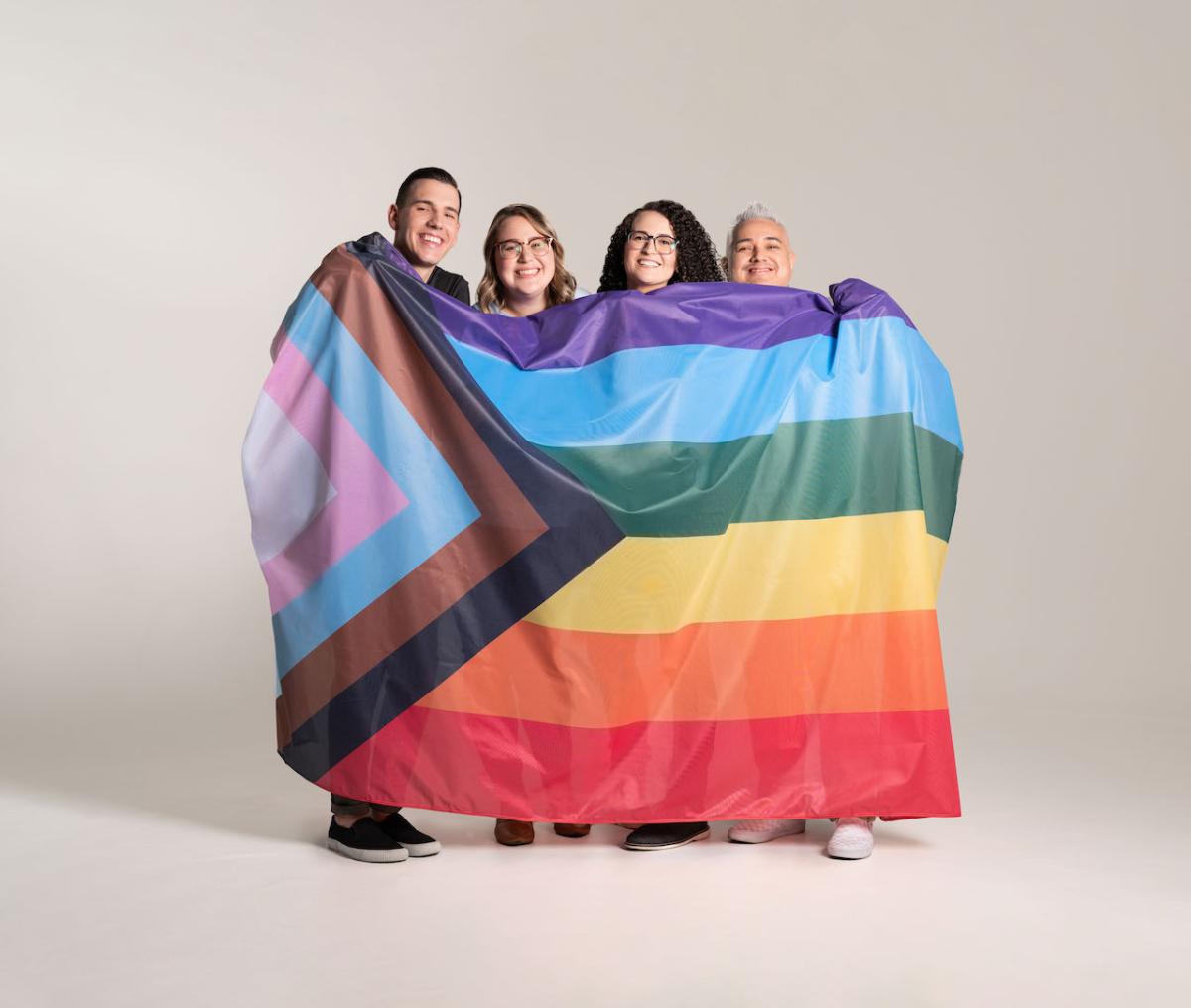 Originally published in GoDaddy's 2022 Diversity and Pay Parity Annual Report
Representation
Teams comprised of people with different identities, backgrounds and experiences attract and retain more diverse talent, build better products and services, help inspire customer loyalty, and enable collaboration and innovation. Beyond that, valuing diversity is good for everyone.
We're committed to continually increasing representation of those who have been historically underrepresented in the workplace.
We've made progress over the years, and we'll keep pushing to make GoDaddy representative of all our customers and communities.
2022 Global Gender Diversity
In 2022, women represent 30% of GoDaddy's global workforce. When these positions are placed into categories — leadership, tech and non-tech — the numbers stay flat apart from the leadership group, which decreases by 1%. Recruiting and retaining female leadership remains a key goal and priority. This is also our first year of being able to report on employees who identify as non-binary. Non-binary employees currently represent 0.3% of our workforce population.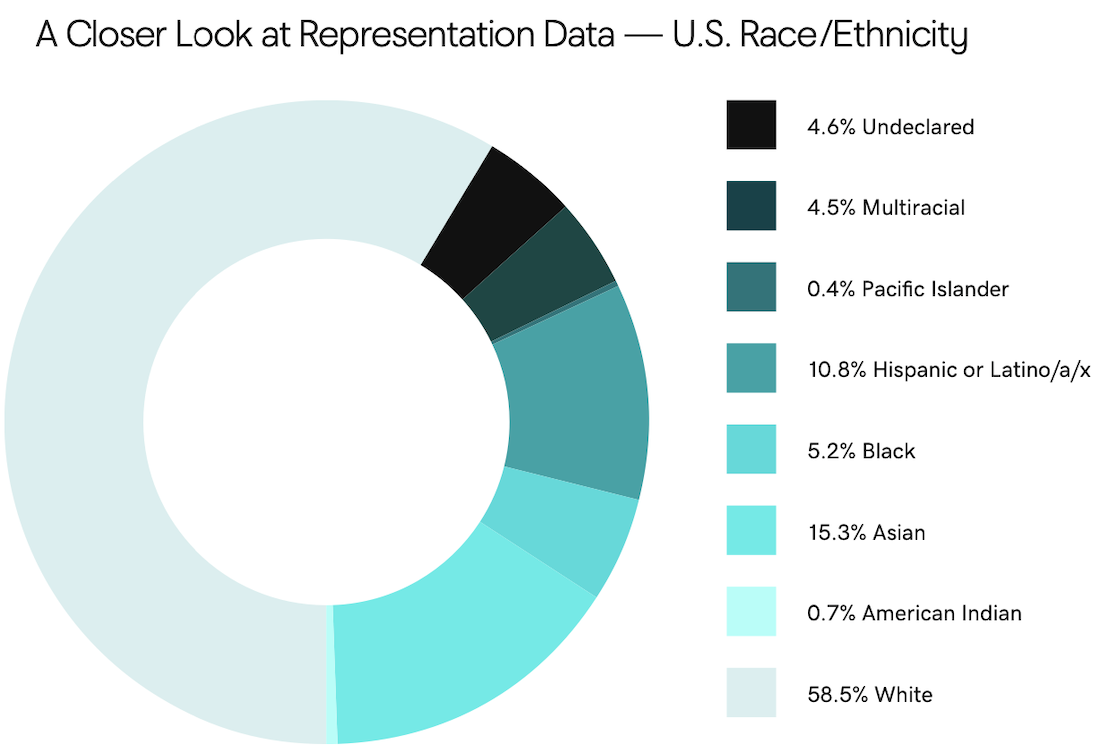 Representation Data — Gender
All Company:
Women 2022: 30%
Women 2021: 31%
Leaders (Directors +):
Women 2022: 32%
Women 2021: 33%
Technical Roles:
Women 2022: 21%
Women 2021: 21%
Non-Tech Roles
Women 2022: 38%
Women 2021: 38%
Non-Binary
Women 2022: .3%
Women 2021: N/A
2022 U.S. Ethnic Diversity
Across GoDaddy's U.S. team, 37% of employees are people of color. That's up 1% from 2021 and 5% since we began reporting this data in 2017. When looking at leadership roles, 31% of GoDaddy's U.S. workforce are people of color, which is up 4% from 2021 and up 7% in leadership of color representation overall over the past two years. The percentage of people of color in technical vs. non-technical roles remains flat since last year.
Representation Data — U.S. Race/ Ethnicity
All Company:
People of color 2022: 37%
People of color 2021: 36%
Leaders (Directors +):
People of color 2022: 31%
People of color 2021: 27%
Technical Roles:
People of color 2022: 40%
People of color 2021: 40%
Non-Tech Roles
People of color 2022: 34%
People of color 2021: 34%
2022 U.S. Race/Ethnicity
The graph above breaks down our 37% employees of color by ethnicity in the U.S. There is a 0.8% increase of Black employees and 1.5% increase of Asian American employees. Hispanic or Latino/a/x employees decrease by 1% and multiracial employees fall by 0.8%. All other groups remain flat.
We recognize that ethnicity and race are not one and the same, and we are working to improve our data collection to better understand and report our representation more comprehensively.
A Closer Look at Representation Data — U.S. Race/Ethnicity
4.6% Undeclared 
4.5% Multiracial 
0.4% Pacific Islander 
10.8% Hispanic or Latino/a/x
5.2% Black
15.3% Asian 
0.7% American Indian
58.5% White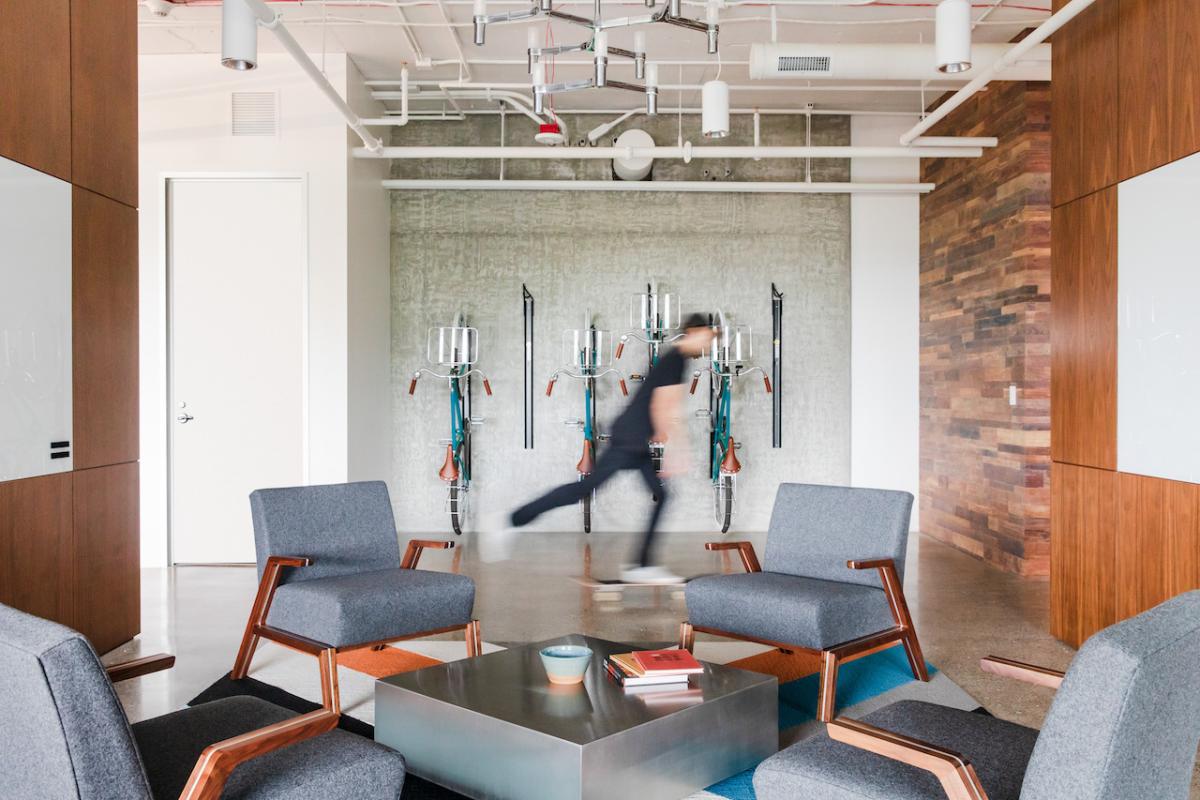 Promotion Parity
When we shared our first pay parity analysis in 2015, it showed that while women and men were paid at parity for similar roles, women weren't advancing in all positions at the same rate as their male counterparts. This finding led us to create a process to proactively identify qualified employees who should be considered for promotion. The initiative immediately impacted and continues to enable our ability to support the career advancement of all employees, while mitigating the potential effects of bias through the process.
We also partnered with Stanford's VMware Women's Leadership Innovation Lab to create company-wide processes that reduce variance in performance assessments between demographic groups. In addition, our total rewards programs tightly align with performance assessments; the net impact is that our best performers achieve peak evaluations and rewards no matter how they self-identify.
Visit GoDaddy's 2022 Sustainability Report for more information on related efforts to mitigate unconscious bias and enable equity across all phases of our talent management processes.
The journey continues.
It's been eight years since we started studying diversity and inclusion data at GoDaddy. We've come a long way in that time, and we are incredibly proud of our achievements. We know, however, there isn't an endpoint. We'll keep setting aggressive goals and holding ourselves accountable to meeting them.
Our customers – entrepreneurs from all walks of life – should be reflected in the diversity of our workforce, demonstrating our dedication to creating a culture of equal opportunity and supporting customers who help our communities thrive. The more voices and representation we have at GoDaddy, the more we can reach and empower entrepreneurs around the world to pursue and achieve their dreams.
Please read our 2022 Diversity and Pay Parity Annual Report for more information.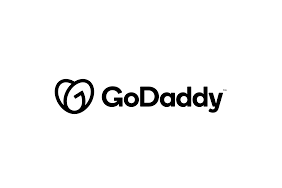 GoDaddy
GoDaddy
GoDaddy is empowering everyday entrepreneurs around the world by providing all of the help and tools to succeed online. GoDaddy is the place people come to name their idea, build a professional website, attract customers, sell their products and services, and manage their work. Our mission is to give our customers the tools, insights and the people to transform their ideas and personal initiative into success. To learn more about the company, visit www.GoDaddy.com.
GoDaddy focuses on making opportunity more inclusive for all in the communities where we work, live and play across the globe. We rally behind inclusive entrepreneurship and other critical local needs that empower people to succeed through philanthropic and in-kind donations, volunteerism, strategic partnerships and advocacy.
Empower by GoDaddy is GoDaddy's global community and philanthropic program equipping entrepreneurs in underserved communities with training, tools and peer networks to accelerate their journeys. GoDaddy rallies behind entrepreneurs in underserved communities by building their confidence and skills to strengthen their small business' digital presence.  Entrepreneurs engage in customized learning experiences, work 1-1 with GoDaddy volunteer coaches and local mentors, and gain access to wrap-around services, in-kind products and networks boosting their small businesses success.
More from GoDaddy