Published 05-23-23
Submitted by IBM
Deltares, a non-profit research organization based in the Netherlands, teamed up with IBM to enhance and expand the reach of its Aquality app: a tech solution that helps farmers monitor nitrate levels and give insights into nutrient losses and local water quality. This app, originally created by Deltares, is free for users and can help farmers improve water quality, protect biodiversity, save on fertilizer costs and make farming practices more sustainable.
Deltares joined the IBM Sustainability Accelerator to implement a new user interface designed to make the app more accessible for farmers, add more value to the user, and increase adoption. After completing the first phase with the IBM Garage, a new version of the app will become available in the next few months with enhanced user experience, measurement recording and information sharing capabilities.
This solution is being developed to support farmers with the intention of using IBM technology, such as artificial intelligence, to provide an easy and accessible platform to engage with other farmers and to share water quality knowledge with communities.
The global Aquality app user community currently consists of over 600 active users and thousands of direct beneficiaries, in particular in the Netherlands. For example, measurements from the App inform environmental monitoring and management efforts in the provinces of Limburg and Zeeland. Further, the App is now being piloted by users in Denmark, France, South Africa and the United States, which provides an opportunity to continue testing the app with more farmers to increase awareness and address a greater variety of needs.
To help protect our environment and aid farmers around the world, utilizing sustainable agriculture systems is critical. This project is a great example of how technology and partnerships can help solve some of the most urgent environmental challenges.
Learn more about the Aquality app
Apply to the 3rd Cohort by 5/31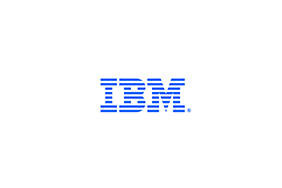 IBM
IBM
Innovation – joining invention and insight to produce important, new value – is at the heart of what we are as a company. And, today, IBM is leading an evolution in corporate citizenship by contributing innovative solutions and strategies that will help transform and empower our global communities.
Our diverse and sustained programs support education, workforce development, arts and culture, and communities in need through targeted grants of technology and project funds. To learn more about our work in the context of IBM's broader corporate responsibility efforts, please visit Innovations in Corporate Responsibility.
More from IBM