Published 05-22-23
Submitted by Yum! Brands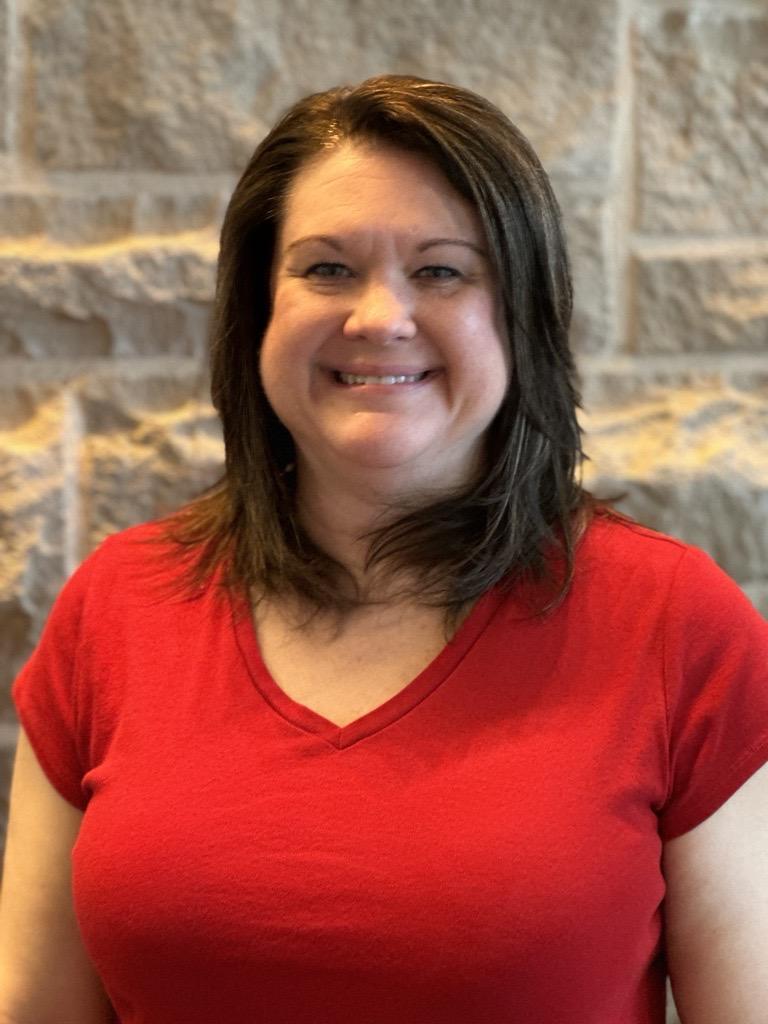 As part of our journey to build a 'Culture of Connection' that is more equitable, inclusive and where everyone feels like they belong, we are kicking off our "Slice of Life" employee spotlight series.
Through this new series, we will learn about our fellow Team Members unique backgrounds, life experiences, different cultures, and the interesting journey they've taken to get to Pizza Hut, allowing us to know a little bit more about those we work with.

Kicking off our series, we sat down with Trish Baney, director of training, who has been with Pizza Hut for more than 30 years.
Tell us about yourself – where are you from and what is your background/ethnicity/culture?
"I grew up in Nebraska, but I'm a city girl – not a farm girl. Although I did spend some time with my grandparents on their farm in Iowa. I loved growing up in the Mid-west, where deep seeded family values and strong work ethic are the foundation of all parts of life – including mine. I have been married to my husband Chad for 29 years and we have two sons, one granddaughter and three dogs. My Pizza Hut journey started more than 30 years ago where I started as a Team Member in a restaurant and have now worked my way up through the organization to our training team today. I have had the opportunity to work on the equity, franchise, licensee, and multi-brand sides of business. And I've met incredible people every step of the way."
When you were younger, what did you want to be?
"A dancer. My mom was a dance teacher and had her own studio. I started dancing when I was three and being a dancer was at the top of my list until I was a teenager."
Why do you do what you do?
"My passion is people. Invest in those around you and everyone is better for it. There is no greater value I can add than helping others become the best version of themselves. By doing that, each of those people also leave something with me to help me grow."
What was a defining moment in your career journey?
"There have been quite a few, but I would have to say making the move from Nebraska to Dallas in 1996, when I was a restaurant general manager (RGM), was the first. Moving from a small market in my home state to one of the largest in a state where I knew no one, was terrifying. But the opportunities that came along with it, for me and my family, overshadowed the fear."
What are three words that your family and close friends would use to describe you?
"Trustworthy, compassionate and genuine."
What animal would you say matches your personality best?
"I'm going to go with a penguin because penguins have a strong sense of community, are kind, helpful and very loyal. Besides, I think they are adorable!"
What's your favorite quote and why?
"There are a lot of great ones out there but hands down this one from Maya Angelou has stuck with me for decades: 'I've learned that people will forget what you said, people will forget what you did, but people will NEVER forget how you made them feel.' This holds true in every aspect of my life – be that at home or work. I'm always aware of the impact your words and your actions have on others."
What's the best piece of advice someone has given you?
"Take care of yourself first. You can't take care of anyone else until you focus on you."
What do you tend to do on the weekends?
"I love to spend time with my family, especially my new granddaughter! My husband and I enjoy movies, trying new restaurants, catching a theatrical performance or, from August to January, taking in college football – Go Big Red!"
If you could have dinner with anyone, dead or alive, who would it be and why?
"My grandparents – all of them. Each of them taught me something special about life and helped sculpt who I am. I was fortunate to have them all with me into my 40s and I would give anything to be able to have more conversations with them."
What is one unique thing about yourself that most people don't know?
"My grandpa was a Shriner clown – and I spent a lot of time at the circus as a child. I participated in parades, got to ride elephants and camels, and dressed up in fun costumes. Unfortunately, I did not pick up any 'circus skills' along the way."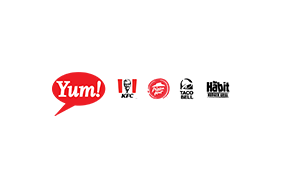 Yum! Brands
Yum! Brands
Yum! Brands, Inc., based in Louisville, Kentucky, has over 54,000 restaurants in more than 155 countries and territories, operating the Company's brands – KFC, Pizza Hut and Taco Bell – global leaders of the chicken, pizza and Mexican-style food categories. The Company's family of brands also includes The Habit Burger Grill, a fast-casual restaurant concept specializing in made-to-order chargrilled burgers, sandwiches and more. Yum! Brands was named to the 2021 Dow Jones Sustainability Index North America and was ranked on Newsweek's list of 2021 America's Most Responsible Companies. In 2022, Yum! Brands was named to 3BL Media's 100 Best Corporate Citizens.
More from Yum! Brands