Published 05-17-23
Submitted by GoDaddy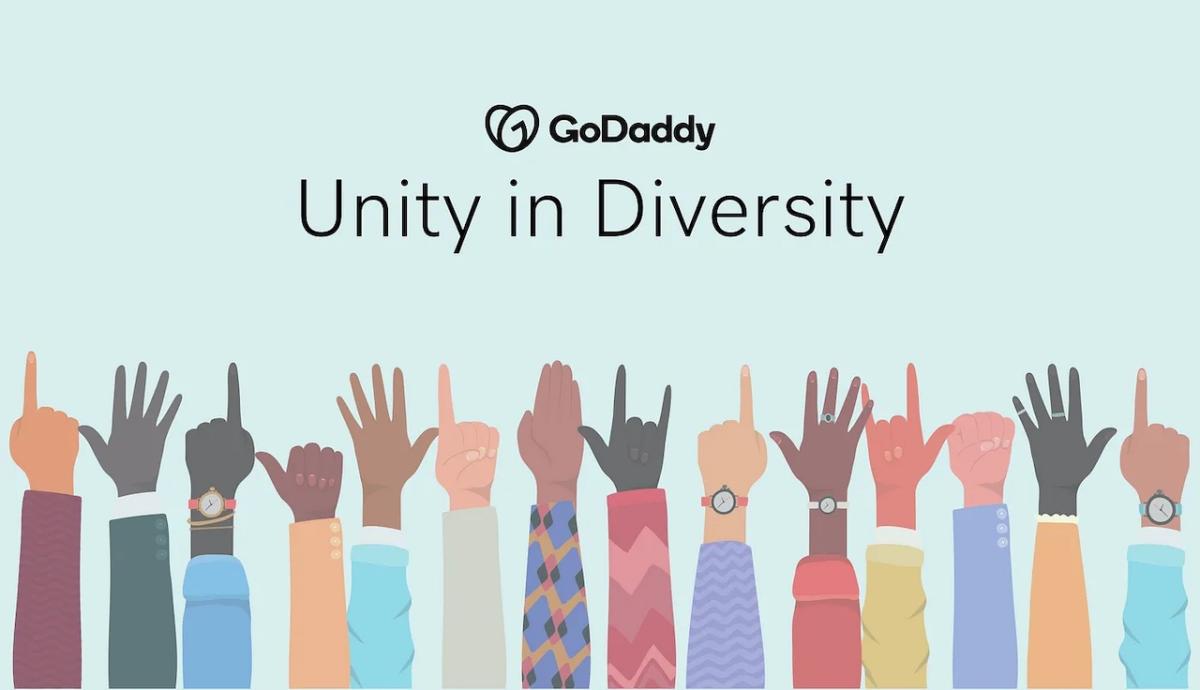 Originally published on GoDaddy Life
According to a recent report published by BuiltIn, Diversity, Equity, Inclusion and Belonging (DEIB) initiatives play a crucial role in the decision-making process for employees in the tech industry. The report highlights that nearly 78% of tech employees care about DEIB initiatives while evaluating job offers. For Black, Indigenous, and People of Color (BIPOC), this number jumps to 88%.
GoDaddy's focus on DEIB efforts is crucial in creating a more welcoming and supportive work environment. We value attracting and retaining talent from diverse backgrounds, as we know it leads to increased innovation, happier and healthier employees, and better quality products and services for our customers.
While discussing this research internally, we asked our own employees why they feel DEIB matters to them in their day-to-day work.
Why is a company's DEIB priorities personally important for you?
Alex Her — A company's DEIB priorities are pretty important to me because it lets me know that I'm going to be included in the journey, rather than just checking boxes.
Alycia Leno — I've been in other tech companies where my gender and identity haven't been treated equitably, and it wasn't a good experience. When a company like GoDaddy invests in DEIB, the outcomes are evident. I place a lot of personal importance on DEIB — aside from being female, I'm part of the LGBTQIA+ community, I work remotely in Canada, and my spouse and child are Indigenous.
Auguste Goldman — For me, if you serve a diverse customer base, this is a must-have, not a nice-to-have. With diversity, equity, inclusion and belonging in mind, we go from a single perspective to a holistic lens — one where customer needs are connected to how we build our business. Representation is just the start of DEIB. Building belonging, respect, appreciation and psychological safety to enable one's best work, leading through inclusivity, meeting folks where they are, and building practices that seek equity for all, knowing we do not start at equal positions — this is the work that drives the strongest outcomes for our culture and our customers.
Ebony Janelle — Personally, I've been the one and only person like myself in a room and that leads to a negative experience, imposter syndrome, and low morale. Having a diverse and equitable work environment fosters a wider array of thoughts and ideas. It leads a company to be more successful as they are embracing who and what the world population looks like in their workforce — it's also more attractive to the up-and-coming job seekers. It's a win/win.
Stuart Selden — According to the Bureau of Labor Statistics, the median number of years that workers in the United States have been with their current employer in 2022 was 4.1 years. 2023 will mark the 20th year I've called GoDaddy my workplace home. I've witnessed the long-term focus to create a workplace culture where I have a sense of belonging. Just as we strive to be a company that's inclusive of all customers, modeling this behavior in the workplace further reinforces our mission.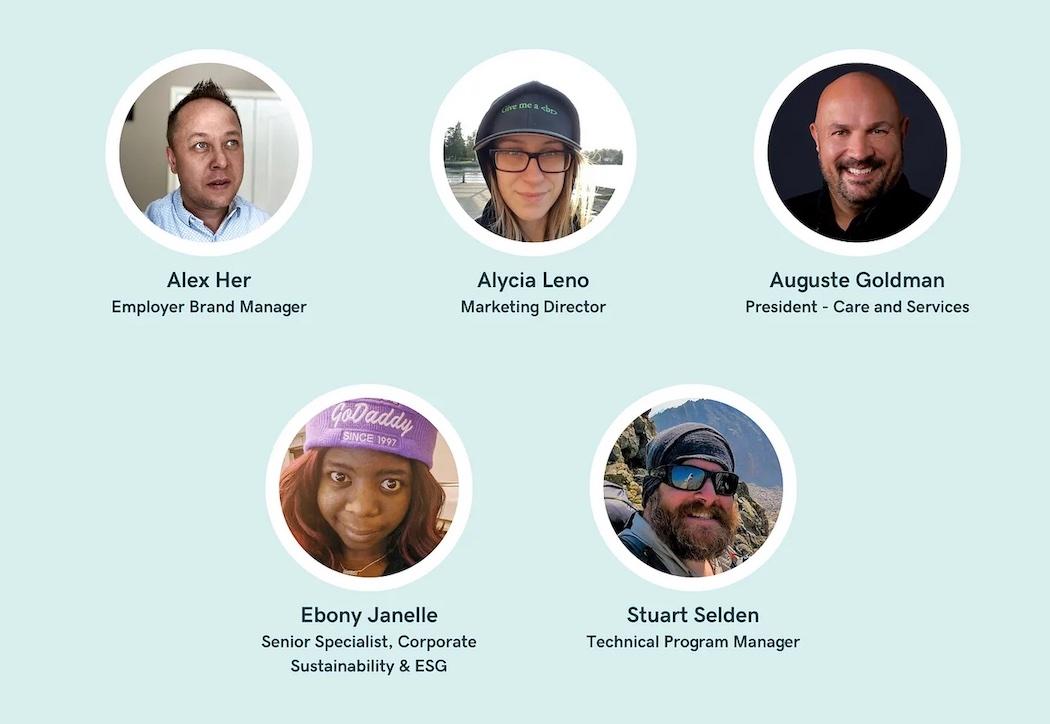 How does DEIB influence the way your team works and succeeds?
Alex Her — I think DEIB has a huge influence on the way my team works and how we can all succeed. I work on the Employer Brand team and while employer branding can still be done with capturing and creating employee stories, having DEIB integrated makes it that much more authentic and powerful. Without it, you feel like something is missing.
Alycia Leno — I can count on colleagues to openly discuss representation and inclusivity. We celebrate opportunities to make the world a kinder and more loving place through our mission and purpose.
Auguste Goldman — Our products are made for those that dream. And dreamers represent all of us. For me, DEIB is required to build solutions for all and to become the iconic brand for our entrepreneurs, local heroes and dreamers.
Ebony Janelle — My team is all about diversity, equity, inclusion and belonging! We manage the Empower by GoDaddy program, which was built to live out GoDaddy's mission of making entrepreneurship more inclusive across the globe! We work with our employee resource groups (ERGs) to promote volunteer events and community engagements. Additionally, we report out how GoDaddy provides an inclusive environment to employees with our Pay Parity Annual Report, our signing of various inclusive pledges like the CEO Action for Diversity & Inclusion and how we received 100% on the Human Right's Campaign Corporate Equality Index for four years in a row.
Stuart Selden — I've had the privilege of working on internal software for most of my career at GoDaddy. My customers are my coworkers. By delivering incremental improvements for the daily tools they use and the systems our business needs to run, my team focuses on serving those internal customers equally. All stakeholders have a seat at the table during sprint planning, and all voices are heard in order to prioritize the next iteration of improvements.
What are some of your favorite things about working at GoDaddy, especially anything that helps you feel supported or included?
Alex Her — What I love most about GoDaddy is that we have ERGs and actually support them, and we can truly bring our whole selves to work. That's huge to me and one of the reasons that brought me here and keeps me here.
Alycia Leno — The best thing about working for GoDaddy is the people — everyone is so kind, respectful and willing to help. Seeing activity in ERGs and a very diverse group of leaders across the company also makes me believe everyone who works hard has a chance to shine.
Auguste Goldman — What gets me out of bed every day is the ability to help entrepreneurs succeed, no matter their background, and to do so with a group of folks that challenge me to think differently. When we care enough for each other to have the courage to put forward different ideas, and we seek to bring everybody into the conversation, we not only innovate faster, but we also have a ton of fun along the way.
Ebony Janelle — GoDaddy embraces a diverse, equitable and inclusive environment. We have a wonderful ERG program that embraces the various cultures and experiences of our employees and allows us to be heard and seen. I've been involved with every ERG at some level, and it has helped me connect with others from the various diasporas. Through time spent within the ERGs, I have been able to not only learn, but also grow personally and professionally. GoDaddy's mission is to make entrepreneurship more inclusive for all. With the Empower by GoDaddy program, launched in 2017, we have put even more muscle behind our mission. We've helped more than 7,500 diverse entrepreneurs gain access to the knowledge and resources they needed to level-up their business ventures. Finally, I am no longer the one and only person like myself in a room. At every level of my career here at GoDaddy, I've seen people that look like me not only work their way up the corporate ladder but also thrive and excel.
Stuart Selden — Working at GoDaddy is a fun and fast-paced adventure. There are broad opportunities to grow your career, which have a tangible impact that you can point to and reflect on years later. One of our biggest areas of support is our generous and robust benefits package. As a father, our benefits for parents made a big impact in those early days to be present, supportive and witness the growth of my son. We are always quick to support our employees with new benefits as well. This includes covering reasonable travel-related costs for abortion-related and other healthcare needs. Being adaptive to the present needs of our workforce is one of our greatest abilities. Seeing GoDaddy serve our diverse workforce equally in this area reduces the stress of those challenges. Those stress reductions at home in turn increases my ability to be more successful at work.
Are you enjoying this series and want to know more about life at GoDaddy? Check out our GoDaddy Life social pages! Follow us to meet our team, learn more about our culture (Teams, ERG's, Locations), careers, and so much more. You're more than just your day job, so come propel your career with us.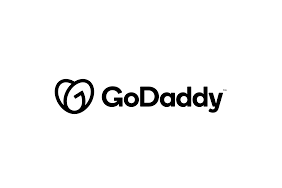 GoDaddy
GoDaddy
GoDaddy is empowering everyday entrepreneurs around the world by providing all of the help and tools to succeed online. GoDaddy is the place people come to name their idea, build a professional website, attract customers, sell their products and services, and manage their work. Our mission is to give our customers the tools, insights and the people to transform their ideas and personal initiative into success. To learn more about the company, visit www.GoDaddy.com.
GoDaddy focuses on making opportunity more inclusive for all in the communities where we work, live and play across the globe. We rally behind inclusive entrepreneurship and other critical local needs that empower people to succeed through philanthropic and in-kind donations, volunteerism, strategic partnerships and advocacy.
Empower by GoDaddy is GoDaddy's global community and philanthropic program equipping entrepreneurs in underserved communities with training, tools and peer networks to accelerate their journeys. GoDaddy rallies behind entrepreneurs in underserved communities by building their confidence and skills to strengthen their small business' digital presence.  Entrepreneurs engage in customized learning experiences, work 1-1 with GoDaddy volunteer coaches and local mentors, and gain access to wrap-around services, in-kind products and networks boosting their small businesses success.
More from GoDaddy