Published 05-17-23
Submitted by IBM
Texas A&M AgriLife, one of the organizations in the IBM Sustainability Accelerator's first cohort focused on sustainable agriculture, is working to help farmers receive insights for water usage, which can further crop yield increases while decreasing economic and environmental costs. In this video, you'll hear from Gurjinder Baath, Assistant Professor at Texas A&M AgriLife Research, in a discussion with IBM Vice President and Chief Impact Officer Justina Nixon-Saintil about the vision and progress of Texas A&M AgriLife's project with the Sustainability Accelerator to provide "when to water" decision support to farmers.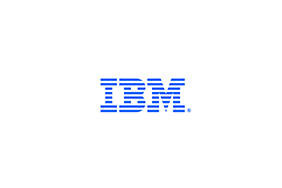 IBM
IBM
Innovation – joining invention and insight to produce important, new value – is at the heart of what we are as a company. And, today, IBM is leading an evolution in corporate citizenship by contributing innovative solutions and strategies that will help transform and empower our global communities.
Our diverse and sustained programs support education, workforce development, arts and culture, and communities in need through targeted grants of technology and project funds. To learn more about our work in the context of IBM's broader corporate responsibility efforts, please visit Innovations in Corporate Responsibility.
More from IBM