Published 05-17-23
Submitted by 3M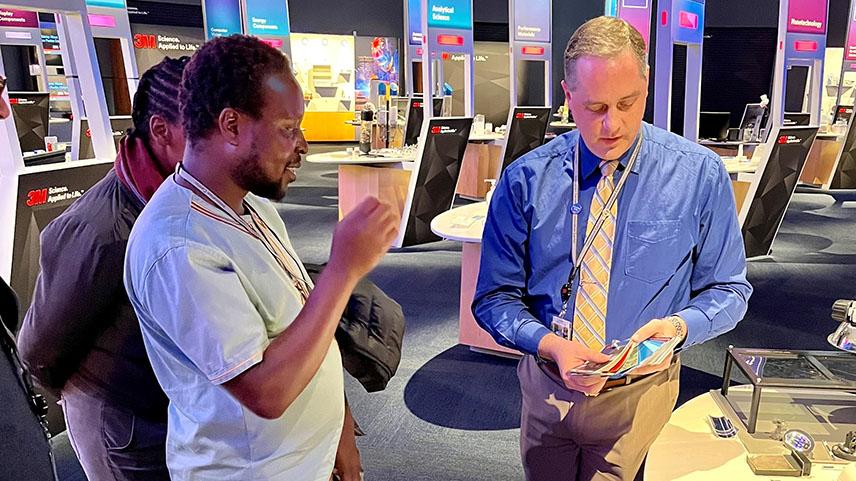 Originally published on 3M News Center
It's not every day that a world-famous innovator asks to visit your company.
William Kamkwamba did just that during a recent trip to the Twin Cities.
Best known for his New York Times bestselling memoir and Netflix film 'The Boy Who Harnessed the Wind,' William asked to visit 3M headquarters to learn about the company's history of innovation, explore its technologies and connect with 3M scientists.
William was joined by his wife and business partner, Olivia Scott Kamkwamba. They run a Malawi-based organization called 'Moving Windmills Project' that works in partnership with local leaders and farmers to secure a viable future for Malawians. Their efforts have led to construction of low-cost water wells, solar powered pumps and new facilities for schools.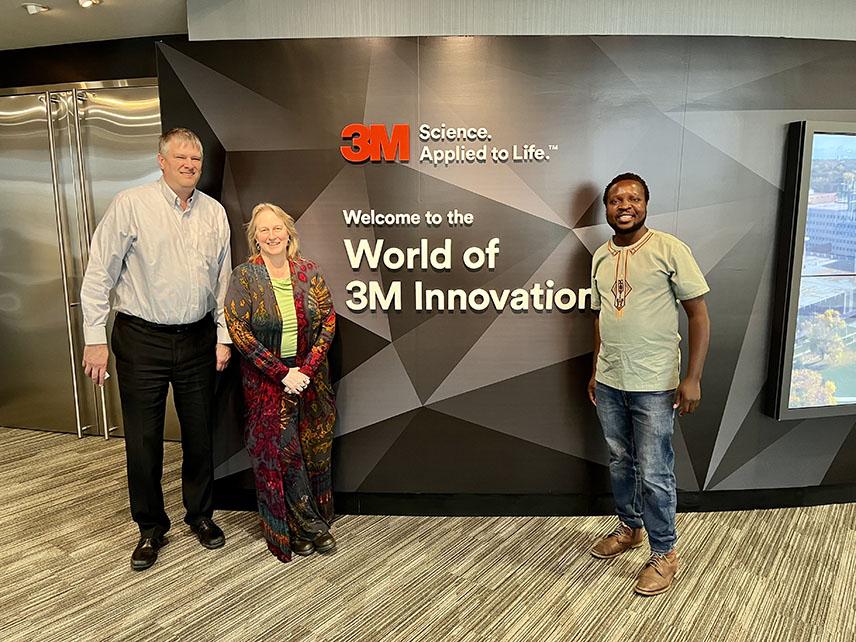 The duo is now embarking on an ambitious new campaign to build an innovation center in Malawi designed to further inspire and empower African innovators.
William and Olivia received a hands-on tour of 3M's technology platforms and shared their story and aspirations with several 3M leaders.
"It was very natural for us at 3M to connect with William's story because he's an innovator," said Jayshree Seth, a 3M corporate scientist and chief science advocate. "We were heartened to learn about how William and Olivia are supporting young changemakers in Malawi. Their work is truly inspiring."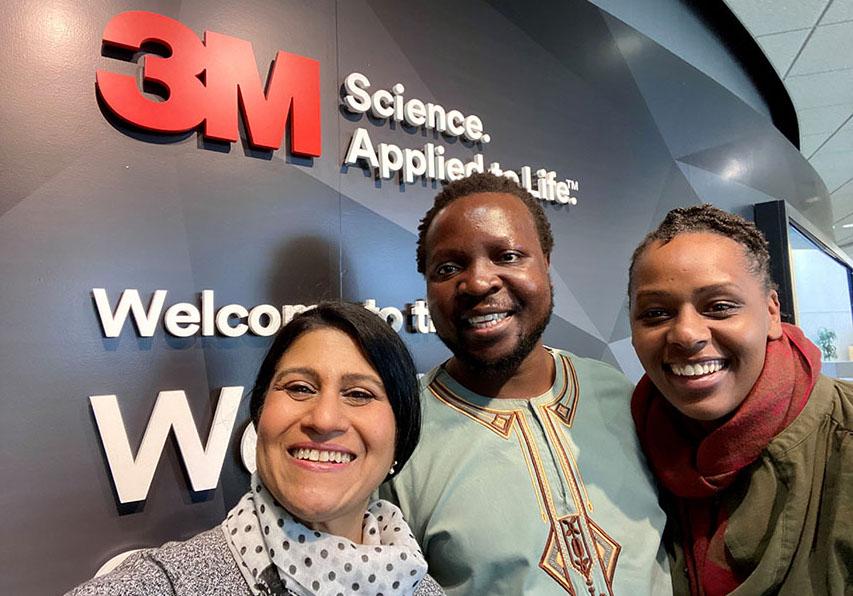 3M
3M
About 3M
At 3M, we apply science in collaborative ways to improve lives daily as our employees connect with customers all around the world. Learn more about 3M's creative solutions to global challenges at www.3M.com or on Twitter @3M or @3MNews.
More from 3M