Published 05-16-23
Submitted by CRB
Horizons
Introducing the newest addition to our series of Horizons reports: Market Conditions. Released quarterly, this provides in-depth data paired with expert analysis on how wider economic events will affect the construction industry.
From equipment lead times and supply chain fluctuations to the availability of skilled labor, rapidly shifting market dynamics are testing capital project planners like never before. To address those challenges, we released a new Horizons: Market Conditions report.
Available quarterly as a free download, the report unites macroeconomic data from public sources and microeconomic data from CRB's strategic trade partners to deliver an actionable snapshot of today's construction economy and help organizations navigate their capital project planning phases with more confidence. Data tied to producer prices, market impacts, labor and forecasting are among the factors considered by the report's inaugural contributors: Greg Casper, CRB's Director of Estimating and Valerie Silva, the company's Director of Procurement.
The first Market Conditions report finds capital project planning vexed by extreme uncertainty that permeates both the supply chain and labor pool, as rising interest rates and the expectation of a recession loom over the economy.
Silva and Casper examine lead times for equipment utilized in most life sciences and food and beverage facilities. This data can be instrumental in developing early execution strategies necessary to achieve desired schedules and successful project outcomes. The report finds that lead times for facility electrical equipment continue to extend, requiring early focus on the design and procurement of this equipment to achieve most project schedules.
Motor control centers (MCC) have current lead times of at least 36 weeks while transformers can take up to 100 weeks to arrive. Busway lead times are nearly a year long, up 20 weeks over the previous quarter, potentially extending lead times of electrical equipment as well as skidded utility generation equipment, the report's data shows.
The Market Conditions report expands CRB's Horizons series, the company's combination of industry research and analysis of the life sciences and food and beverage industries.
"This report is a natural extension of our Horizons brand, and I'm excited by the market-specific intelligence our experts have captured," said Mike Barrett, CRB's Vice President of Project Delivery Services. "This is something our teams, partners and clients have been asking for, and we're eager to get it in their hands."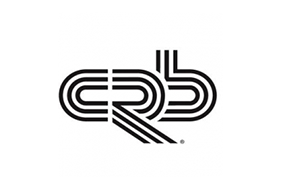 CRB
CRB
CRB is a leading global provider of sustainable engineering, architecture, construction, and consulting solutions to the life sciences and food and beverage industries. Our innovative ONEsolution™ service provides successful integrated project delivery for clients demanding high-quality solutions -- on time and on budget. Across 21 offices in North America and Europe, the company's nearly 1,800 employees provide world-class, technically preeminent solutions that drive success and positive change for clients and communities. See our work at crbgroup.com, and connect with us on social media here.
More from CRB