Published 05-16-23
Submitted by Engage for Good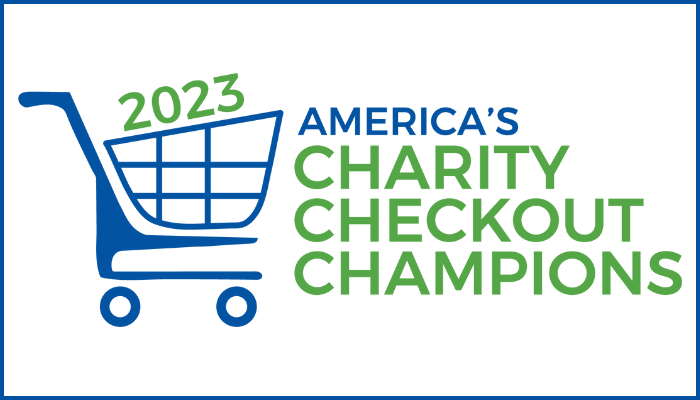 May 16, 2023 /CSRwire/ - The largest point-of-sale fundraising efforts by American retailers collected $749 million in consumer donations in 2022, a 24% increase from 2020, according to the biennial Charity Checkout Champions study released today by Engage for Good.
The sixth edition of this study of $1 million+ campaigns found 77 programs that reached that revenue level, up from 76 in 2020.
"This impressive growth is a testament to consumers' continued willingness to chip in for a wide variety of good causes in partnership with retailers," said Engage for Good's Alli Murphy who led the research effort. Collectively these leading programs have raised more than $6.7 billion over the last 30 years.
The five largest US-based point-of-sale fundraising campaigns in 2022 were produced by:
eBay -- $107 million (supporting a wide variety of nonprofits)
Albertsons -- $67 million (supporting hunger relief, Ukraine aid and other charities)
Walgreens -- $50 million (supporting Comic Relief)
Costco -- $49 million (supporting Children's Miracle Network Hospital)
PetSmart - $46 million (supporting PetSmart Charities)
Changes in the formats of checkout charity programs were a major factor in their growth, said Engage for Good President David Hessekiel. Integration of fundraising into electronic point-of-sale systems (as opposed to completely relying on human cashier asks) grew by 45% from 2020 to 2022. And the percentage of campaigns that allowed shoppers to round up their purchases to a whole dollar amount increased to 67%, a 43% increase from 2020.
The entire study is available for free download at https://engageforgood.com/meet-americas-charity-checkout-champions-2023/
The report provides a detailed list of the 77 $1 million+ programs and delves into topics such as consumer behavior, program formats, the impact of macro factors like inflation and program success strategies.
About Engage for Good  
Engage for Good is a professional development organization that helps corporate social impact leaders at businesses and nonprofits access the resources and community they need in order to build a better world and the bottom line. While best known for its annual conference and the Halo Awards, Engage for Good provides year-round resources, trainings and events to help corporate social impact professionals advance their careers, campaigns and organizations. A wealth of information on cause marketing, corporate social impact programs and Engage for Good's offerings can be found at http://www.engageforgood.com
Media Contact  
Alli Murphy  
Director, Events & Program Development  
am@engageforgood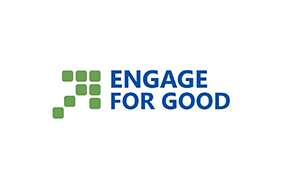 Engage for Good
Engage for Good
Engage for Good (formerly the Cause Marketing Forum) helps business and nonprofit executives succeed together by providing access to actionable information, valuable contacts and recognition for outstanding work through conferences, distance learning, online resources and customized services.
More from Engage for Good