Published 05-17-23
Submitted by Engage for Good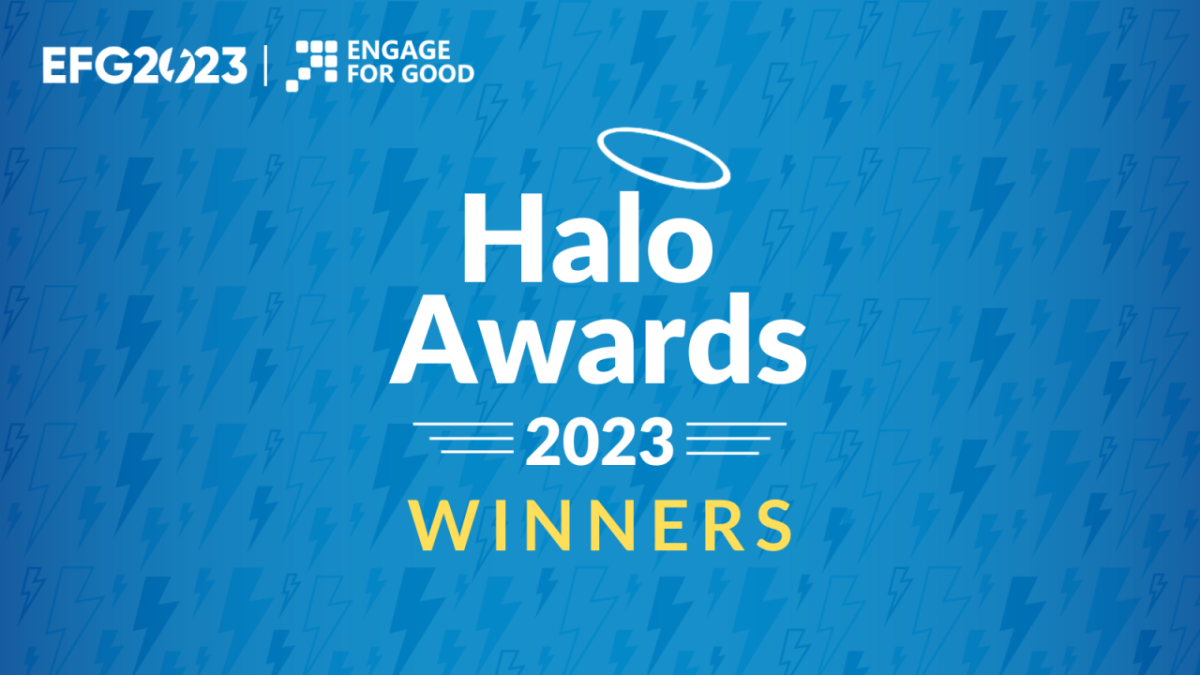 May 17, 2023 /CSRwire/ - Campaigns that raised millions for Ukraine relief, inspired young people to learn about conflict mitigation and moved employees to cycle across the country for cancer research - all while building stronger businesses - were among the initiatives honored at the 21st annual Halo Awards.
Eighteen category-specific winners were selected out of more than 140 entries by Engage for Good at its annual conference in Atlanta, GA.
In addition, ESPN and Big Brothers Big Sisters of America each received a Golden Halo Award, Engage for Good's highest honor, for their long records of achievement at the intersection of profit and purpose.
Case studies of each winning campaign and profiles of the Golden Halo Award winners can be found at http://engageforgood.com/halo-awards.
"This year's winners reflect the tremendous diversity of causes and strategies that companies embrace to sustainably build a better world," said Engage for Good President David Hessekiel. "It's an honor to recognize programs that fight disease and hunger, support education and mental health, offer aid to those in Ukraine and so much more."
A collaboration between Dunkin' and the Dunkin' Joy In Childhood Foundation, dubbed "2022 Iced Coffee Day," was recognized as the "Best Of The Best," an award presented by social impact agency For Momentum. In 2022, Dunkin' franchisees united for a nationwide one-day charitable event, whereby one dollar from each iced coffee sold at participating outlets was given to the foundation. The initiative increased restaurant traffic and raised  $1.8 million, 100% of which was given to hospitals near Dunkin' restaurants.
"I'm honored to present this year's prestigious 'Best Of The Best' Halo Award to Dunkin' and the Dunkin' Joy In Childhood Foundation. This award shines a spotlight on their '2022 Iced Coffee Day' campaign, where best-in-class strategy, franchisee participation and execution allowed them to raise $1.8 million for children's hospitals nationwide in one day. They should feel incredibly proud of this special recognition. On behalf of For Momentum, I want to extend a heartfelt congratulations to the Dunkin' team - we are thrilled to support your partnership success," said Mollye Rhea, President and Founder of social impact agency For Momentum.
Please join us in congratulating this year's Halo Award-winning campaigns:
Best Consumer-Activated Corporate Donation Initiative
Gold: 2022 Iced Coffee Day - Dunkin' & Dunkin' Joy In Childhood Foundation
Silver: Bringing Communities Together In Nature - Sun Outdoors & National Park Foundation
Best Consumer Donation Initiative
Gold: PetSmart + PetSmart Charities 10 Millionth Adoption Supported By Pet Parents - PetSmart & PetSmart Charities
Silver: JOANN and Susan G. Komen Integrated Partnership To Drive Point-Of-Sale Donations - JOANN & Susan G. Komen
Best Education Initiative
Gold: Subaru Loves Learning - Subaru Of America, Inc. & AdoptAClassroom.org
Silver: MLK Scholars Program - John Hancock
Best Emergency/Crisis Initiative
Gold: Stand With Ukraine All-for-Charity Initiative - Humble Bundle, Razom For Ukraine, International Rescue Committee, International Medical Corps & Direct Relief
Silver: PayPal's Response To The Humanitarian Crisis In Ukraine - PayPal & Multiple Nonprofits
Best Employee Engagement Initiative
Gold: Employee Empowerment Thru Volunteering - FedEx & Operation Warm
Silver: Coast 2 Coast 4 Cancer - Bristol Myers Squibb & the V Foundation for Cancer Research
Best Health Initiative
Gold: Bloom: Growing Kids' Mental Well-Being - Nationwide Foundation, Nationwide Children's Hospital & On Our Sleeves
Silver: iHeart National Recovery Month - iHeartMedia & The Voices Project
Best JEDI Initiative
Gold: Leveling The Playing Field - U.S. Women's National Team Players Association & Kiva
Silver: Nespresso x Ali Forney Center - Nespresso USA & The Ali Forney Center
Best Social Impact Video
Gold: Teen Tech Center "Mentor Moments" - Best Buy & The Best Buy Foundation
Silver: Peace Builders - Microsoft, Minecraft Education, Games For Change & The Nobel Peace Center
Best Social Service Initiative
Gold: ​​Meals With Meaning - HelloFresh & Partners
Silver: Lowe's Hometowns - Lowe's & Points of Light
Best Of The Best
2022 Iced Coffee Day - Dunkin' & Dunkin' Joy In Childhood Foundation
About Engage for Good
Engage for Good, producer of the Engage for Good conference and Halo Awards, is a professional development organization that helps corporate social impact leaders at businesses and nonprofits access the resources and community they need in order to build a better world and the bottom line. While best known for its annual conference and the Halo Awards, Engage for Good provides year-round resources, trainings and events to help corporate social impact professionals advance their careers, campaigns and organizations.  A wealth of information on cause marketing, corporate social impact programs and Engage for Good's offerings can be found at http://www.engageforgood.com
Media Contact
Alli Murphy
Director, Events & Program Development
am@engageforgood.com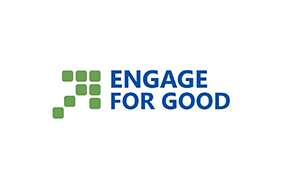 Engage for Good
Engage for Good
Engage for Good (formerly the Cause Marketing Forum) helps business and nonprofit executives succeed together by providing access to actionable information, valuable contacts and recognition for outstanding work through conferences, distance learning, online resources and customized services.
More from Engage for Good