Published 05-15-23
Submitted by GoDaddy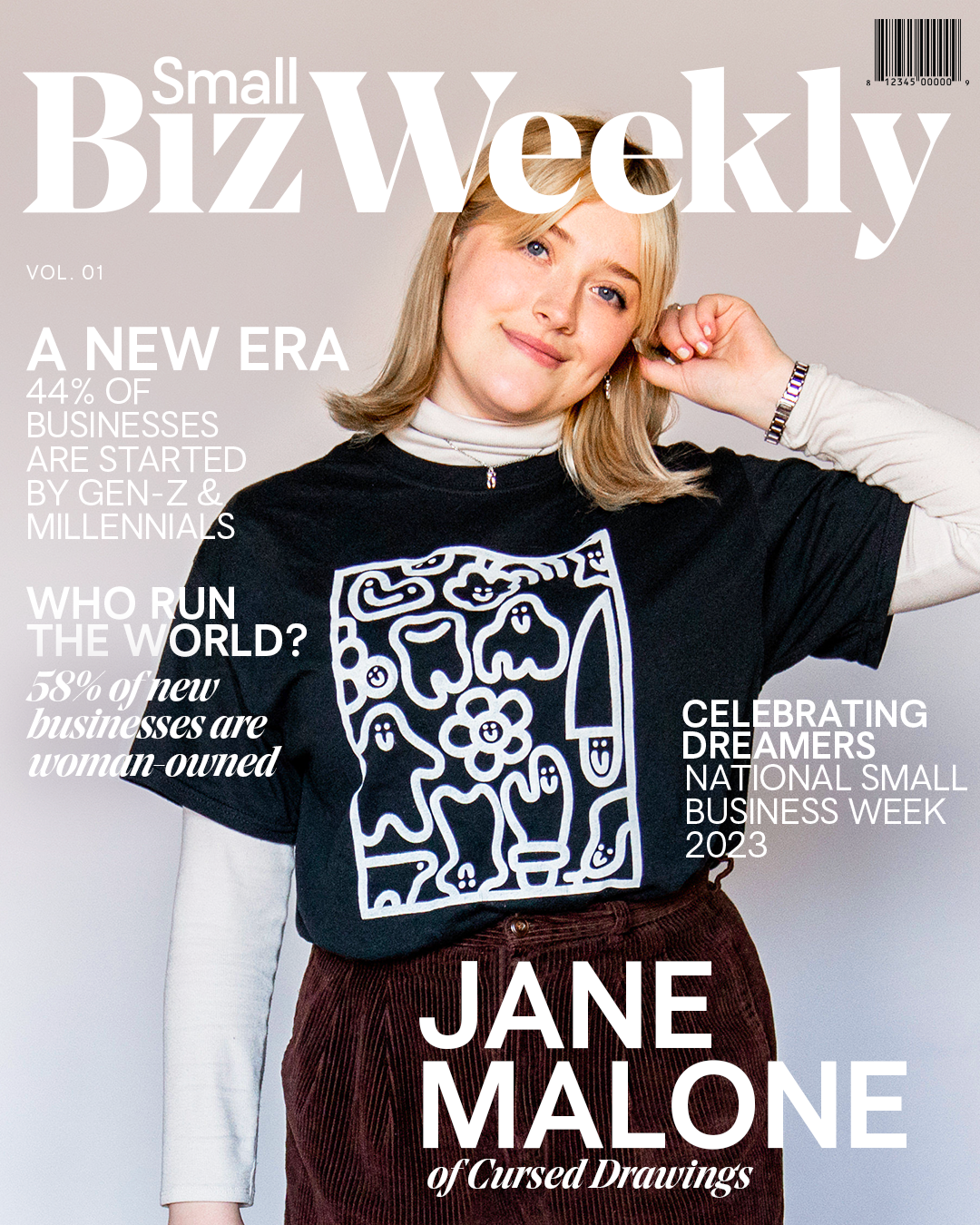 Originally Published on GoDaddy LinkedIn
A NEW ERA: 44% of businesses are started by Gen-Z & Millennials 
WHO RUN THE WORLD? 58% of new businesses are woman-owned
CELEBRATING DREAMERS: NATIONAL SMALL BUSINESS WEEK 2023
We're celebrating National Small Business Week 2023 by championing small business owners who are making an impact with our tools and support. Here's our first editorial celebrating Jane Malone. We're beyond proud of her business Cursed Drawings, and for being an inspiration to neurodivergent dreamers everywhere.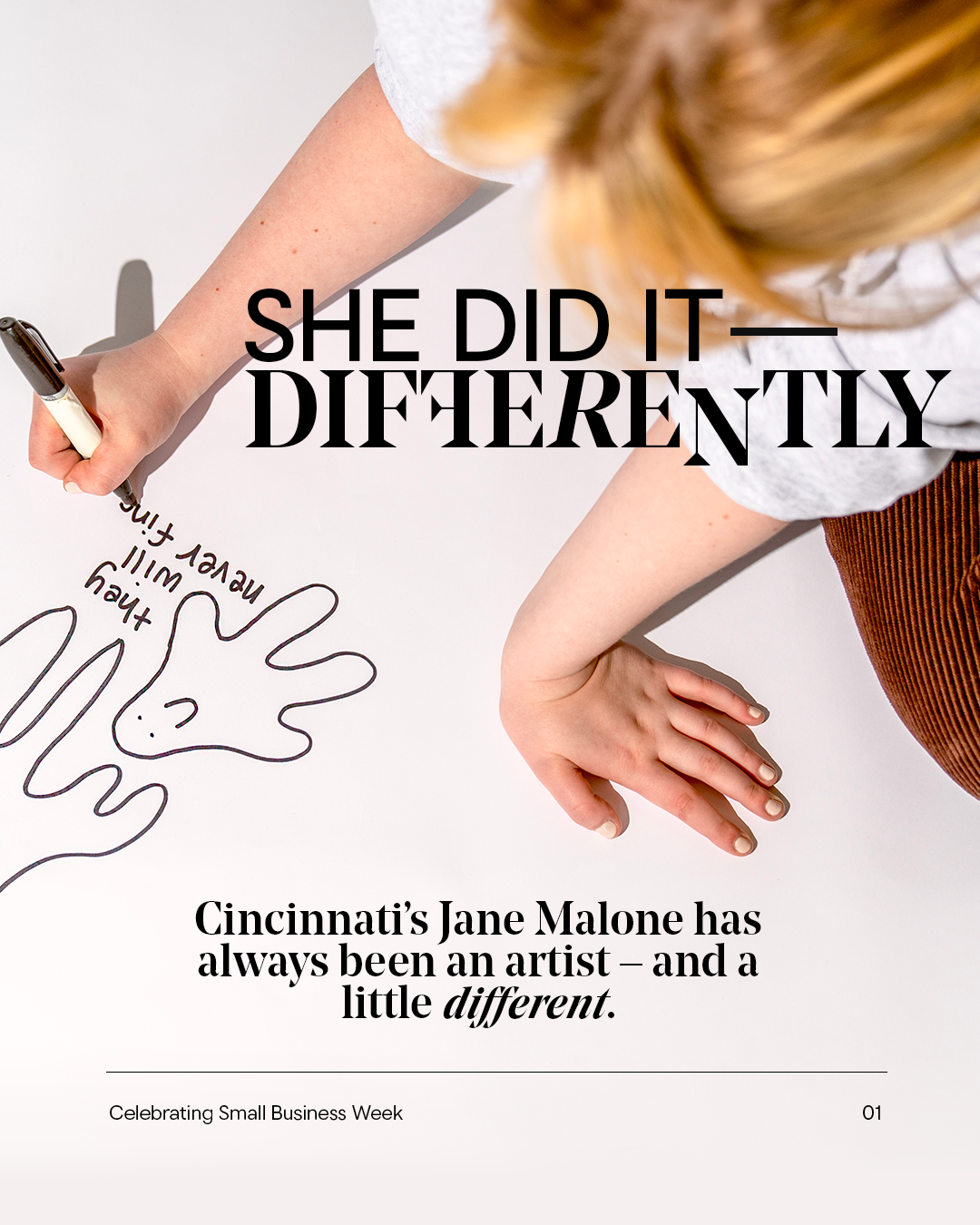 She did it differently. Cincinnati's Jane Malone has always been an artist – and a little different.
Her childhood dream was to become a fashion designer, opening her first "store" out of her closet to sell decorated paper towel holders and other goods. But her teenage experiences with autism and "derealization" symptoms made her want to give up on her dream. When she started doodling during her junior year at a Creative & Performing Arts high school, she found hope and peace in her situation. Sharing her blob-like creatures and silly captions helped Jane make her classmates smile - and feel less alone.
From Creepy doodles to Cursed Drawings
Jane told her parents she was taking a gap year before committing to college. She wanted to try pursuing her dream and selling her own clothes. GoDaddy's Website Builder made it easy for her to build her first website and start selling all by herself, which gave her a boost of self-confidence as a brand new entrepreneur. Her confidence and skills continued to grow alongside her small business.
"It's impossible to fail when you're doing what love."  
-JANE MALONE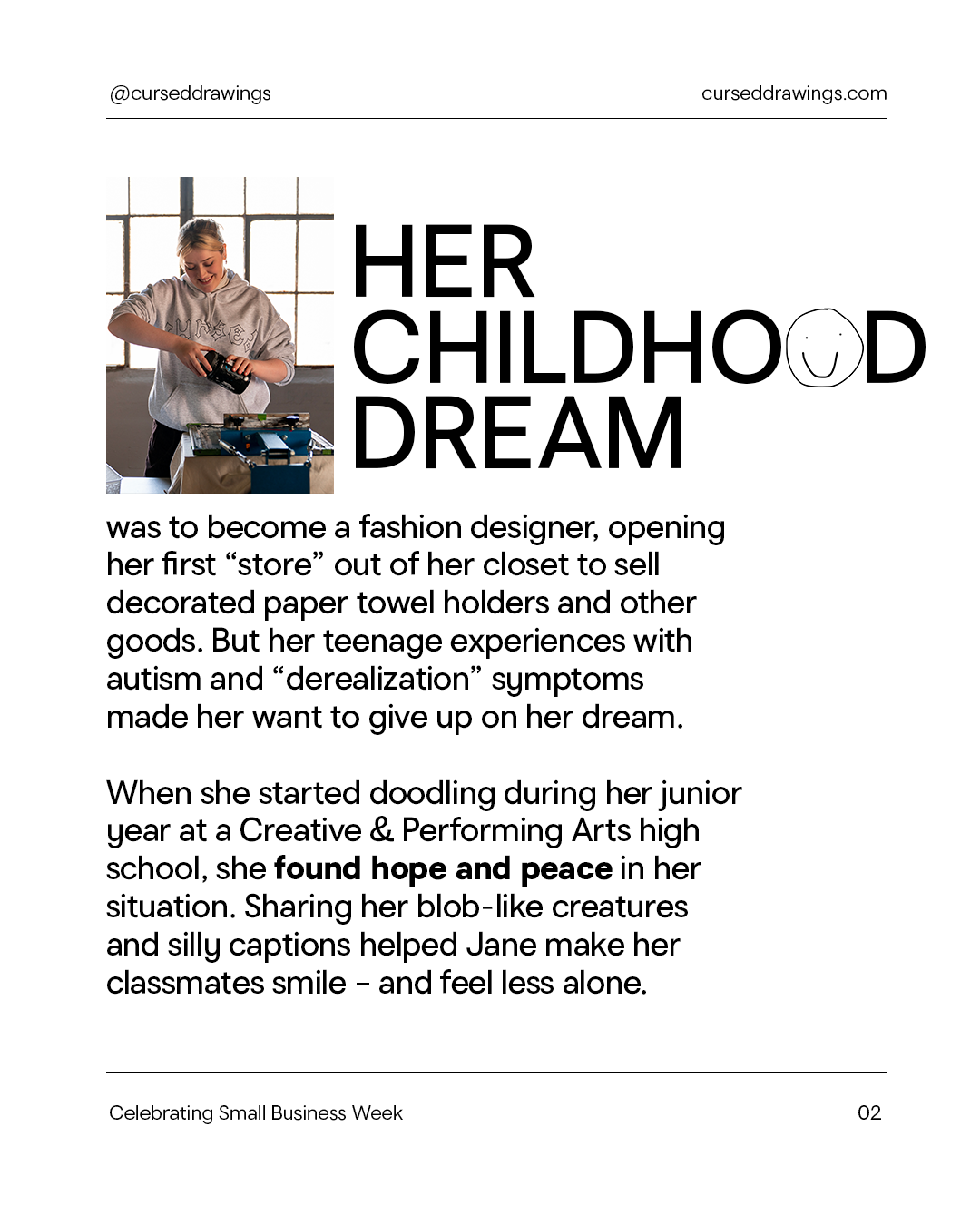 NEURODIVERGENT ENTREPRENEURS CAN DO ANYTHING NEUROTYPICAL ENTREPRENEURS CAN DO – THEY JUST MIGHT HAVE TO DO IT DIFFERENTLY.
Jane hopes her story inspires other neurodivergent dreamers and artists to turn their intrusive thoughts into inspired creations. Just because you exist in a "dream state" doesn't mean you can't pursue your "dream life".
Want to support Jane's small business? Shop Cursed Drawings: curseddrawings.com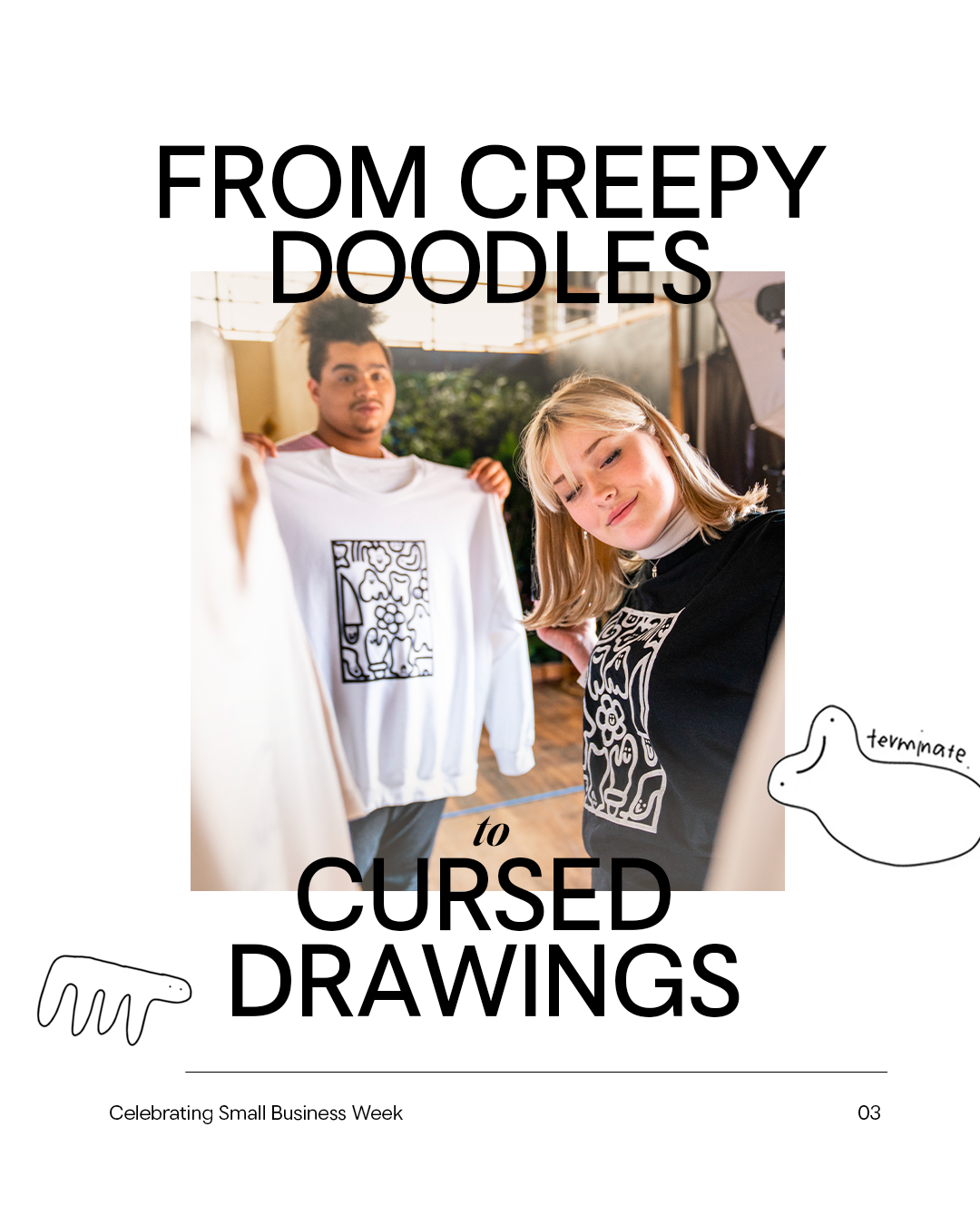 About GoDaddy
GoDaddy helps millions of entrepreneurs globally start, grow, and scale their businesses. People come to GoDaddy to name their idea, build a professional website, attract customers, sell their products and services, and accept payments online and in-person. GoDaddy's easy-to-use tools help microbusiness owners manage everything in one place and its expert guides are available to provide assistance 24/7. To learn more about the company, visit www.GoDaddy.com.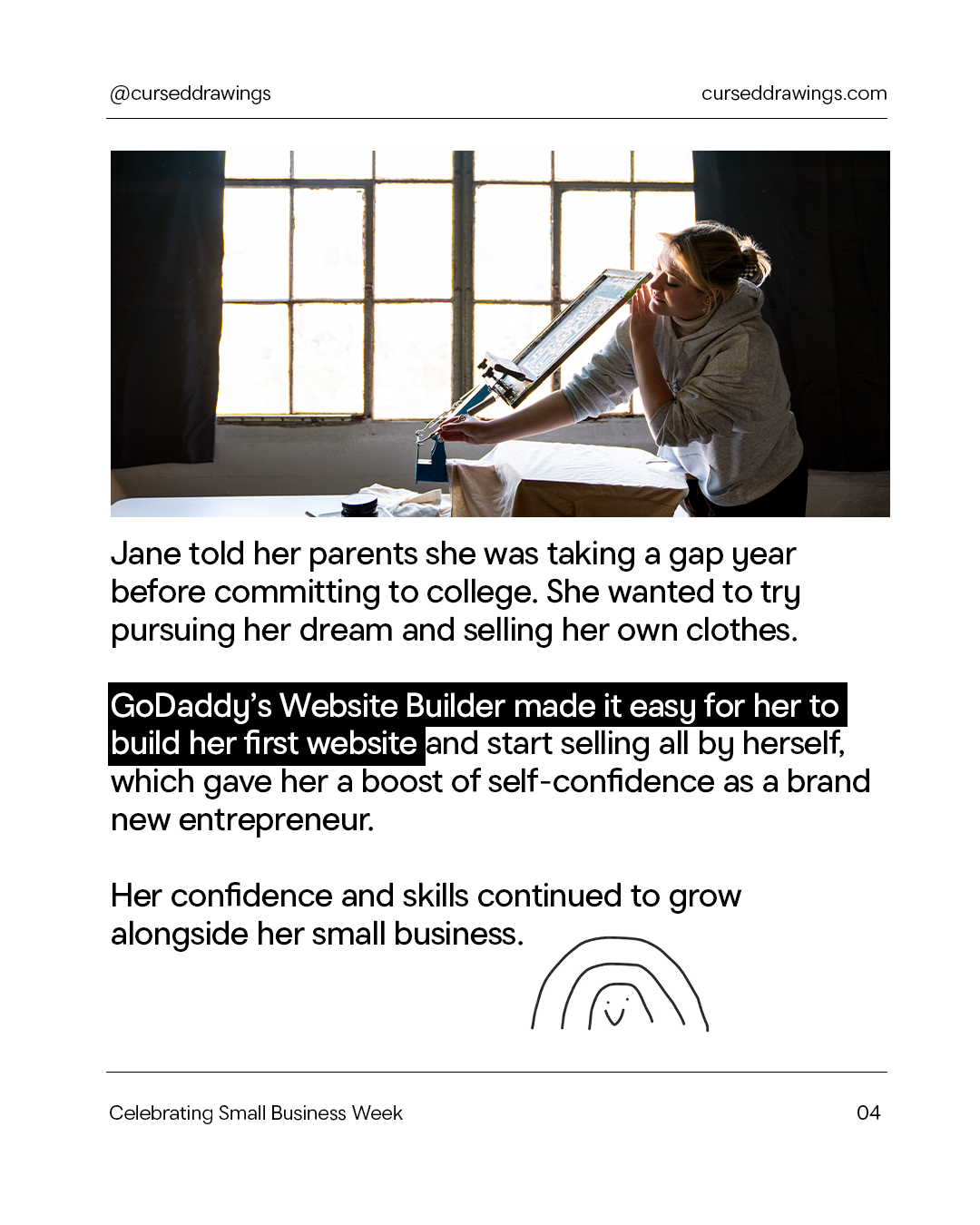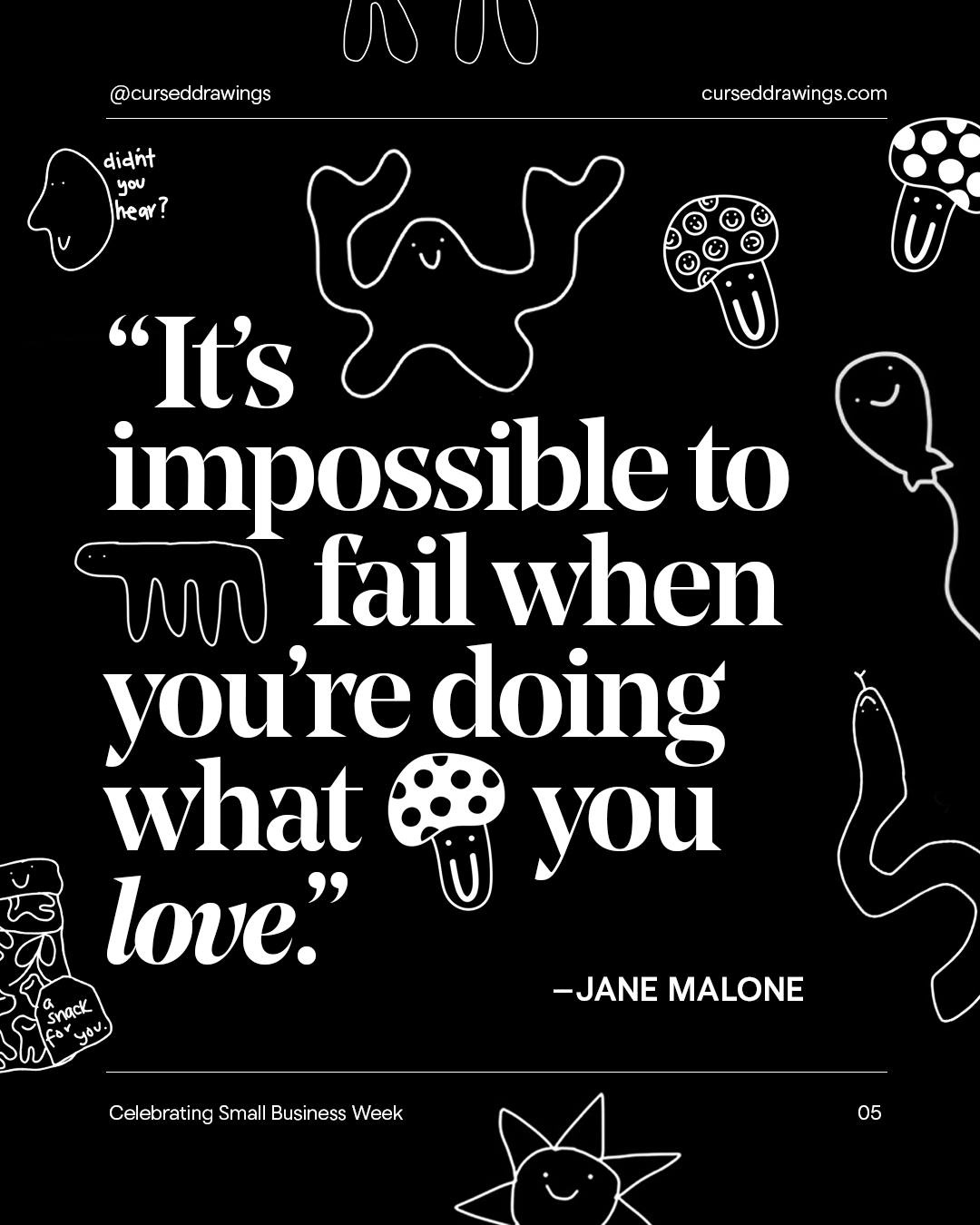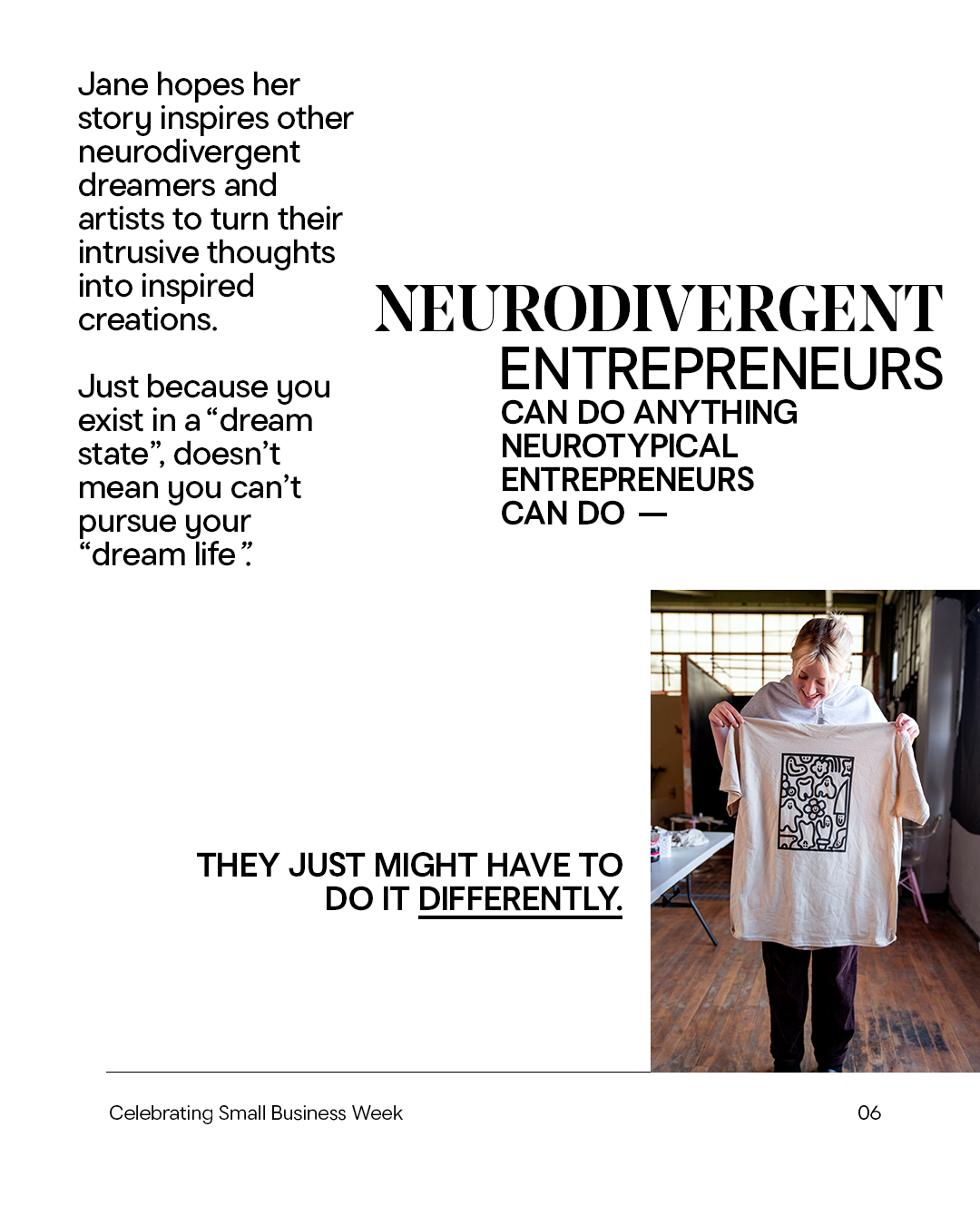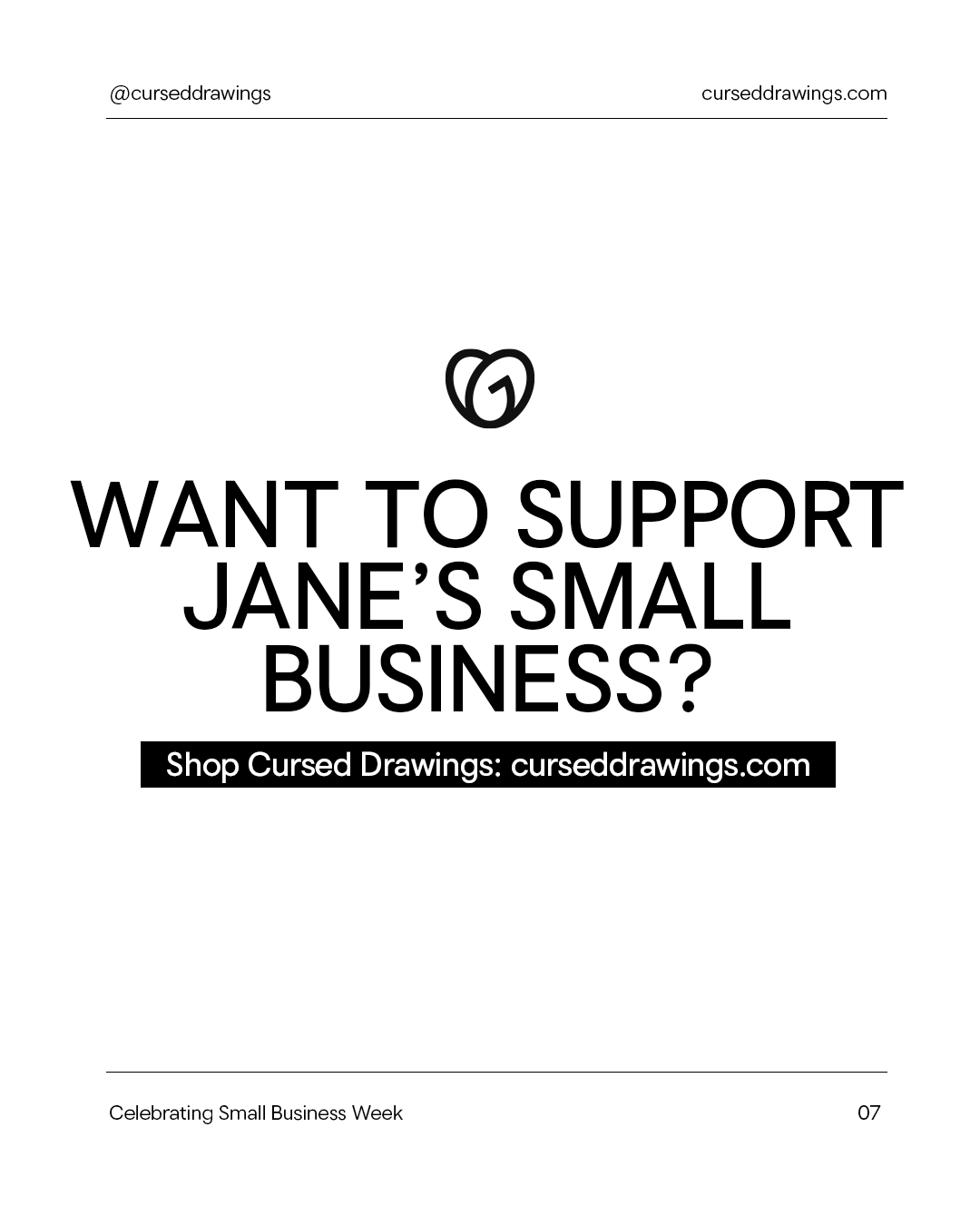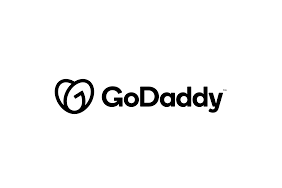 GoDaddy
GoDaddy
GoDaddy is empowering everyday entrepreneurs around the world by providing all of the help and tools to succeed online. GoDaddy is the place people come to name their idea, build a professional website, attract customers, sell their products and services, and manage their work. Our mission is to give our customers the tools, insights and the people to transform their ideas and personal initiative into success. To learn more about the company, visit www.GoDaddy.com.
GoDaddy focuses on making opportunity more inclusive for all in the communities where we work, live and play across the globe. We rally behind inclusive entrepreneurship and other critical local needs that empower people to succeed through philanthropic and in-kind donations, volunteerism, strategic partnerships and advocacy.
Empower by GoDaddy is GoDaddy's global community and philanthropic program equipping entrepreneurs in underserved communities with training, tools and peer networks to accelerate their journeys. GoDaddy rallies behind entrepreneurs in underserved communities by building their confidence and skills to strengthen their small business' digital presence.  Entrepreneurs engage in customized learning experiences, work 1-1 with GoDaddy volunteer coaches and local mentors, and gain access to wrap-around services, in-kind products and networks boosting their small businesses success.
More from GoDaddy