Published 05-12-23
Submitted by HARMAN
Originally published on HARMAN News Center
In April, the world celebrated people who make our communities different, similar and vibrant in recognition of Diversity Month. At HARMAN, diversity, equity, and inclusion (DE&I) are built into our core values, driven from the top, and embedded within our day-to-day operations and culture. People from a wide range of backgrounds, perspectives and life experiences choose to work with us, and we truly believe that diversity spurs creative thinking and innovative results. When people feel supported, appreciated and empowered to bring new ideas to the table, we all benefit.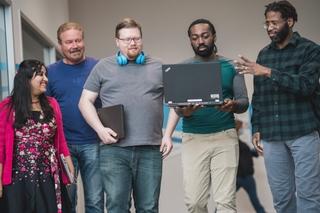 But, we know there is still work to be done to ensure we create an organization and a workplace that cultivates a global and diverse culture. We at HARMAN have set specific DE&I ambitions and remain committed to sharing our progress, demonstrating improvement, and advancing a more equitable and inclusive team. Read on to learn more about our specific initiatives and programs designed to foster a culture of acceptance and belonging:
DE&I Learning Journey 2.0: The journey of learning is never-ending – it's a continual process with something new to learn every day. With this in mind, HARMAN's DE&I team, in partnership with the HARMAN University Leadership Academy, are ensuring our employees have access to great programs and curricula designed to help them understand foundational DE&I concepts and promote a culture of inclusion. The aim is to expand our conversations around diversity and inclusion by branching into topics of acting inclusively, racial and ethnic bias, and more. Trainings are organized in three different learning tracks: HR/Talent Acquisition Track, Leadership Track and Employee/Ambassador Track. Everyone plays a role in building an inclusive culture at HARMAN and it starts with our employees. 

Employee Resource Groups: At HARMAN, our people are surely our greatest asset and we're working hard to ensure that everyone at our organization is comfortable, supported and excited to bring their best, fullest selves to work every day.. With the help from our Employee Resource Groups, our employees help make our DE&I journey a reality.

The HARMAN Women's Network (HWN) is our largest global Employee Resource Group and provides a valuable roadmap for helping close the gender gap, from hosting panel discussions focused on encouraging equity and how to take action to drive gender parity to partnering with non-profit and mentoring organizations to help support the next generation of female leaders.
HARMAN Pride is our newest ERG and employees seek to collaborate with HARMAN leaders and employees to offer learning resources, foster awareness, and identify allies to support our LGBTQ+ community at HARMAN to ensure we are building a safe environment where everyone can bring their whole self to work. There are currently several chapters being established in the US, Mexico, India and Europe.
The HARMAN Black Professionals Network, creates an environment that elevates the contributions and achievements of Black employees by introducing and executing programs, activities, and unique solutions devoted to the development, representation, and career progression of Black talent through opportunities like mentorship programs and company activities around Juneteenth.
Additionally, we have two more ERGs that a scheduled to be established this year that focus on Asian American and Pacific Islander Heritage and Caregivers. We can't wait to share more about those when they are officially established. 


Employee-Led Activism: With more than 30,000 global employees, diversity is a reality for all of us at HARMAN. Our Executive DE&I Council is responsible for our extensive annual programming, which regularly features panel discussions, open forums, DE&I Summits, and live events for all employees to share their experiences and insights as well as celebrate key touchpoints including Hispanic Heritage Month, Asian American Pacific Islander (AAPI) Heritage Month, Black History Month, Pride Month, and more.​​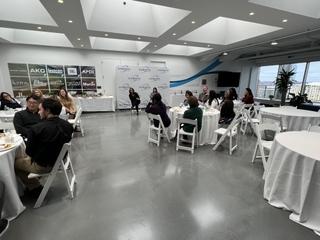 Diversity, equity, and inclusion touch so much of the work we do. Our Executive DE&I Council is focused on executing our vision and establishing new standards that support DE&I across our organization. As a result, we have set specific goals to increase representation of minority groups and promote a culture of inclusion by offering DE&I trainings, events, and Employee Resource Group meetings throughout the year. For more information about our DE&I commitment and initiatives, visit: https://www.harman.com/career/diversity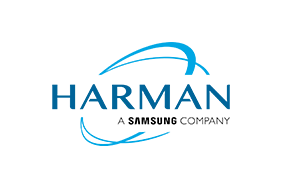 HARMAN
HARMAN
ABOUT HARMAN
HARMAN International (harman.com), a wholly-owned subsidiary of Samsung Electronics Co, LTD., designs and engineers connected products and solutions for automakers, consumers, and enterprises worldwide, including connected car systems, audio and visual products, enterprise automation solutions; and services supporting the Internet of Things. With leading brands including AKG®, Harman Kardon®, Infinity®, JBL®, Lexicon®, Mark Levinson® and Revel®, HARMAN is admired by audiophiles, musicians and the entertainment venues where they perform around the world. More than 25 million automobiles on the road today are equipped with HARMAN audio and connected car systems. Our software services power billions of mobile devices and systems that are connected, integrated and secure across all platforms, from work and home to car and mobile. HARMAN has a workforce of approximately 30,000 people across the Americas, Europe, and Asia. In 2017, HARMAN became a wholly-owned subsidiary of Samsung Electronics.
More from HARMAN